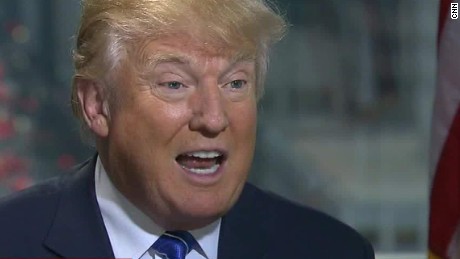 Washington( CNN) Donald Trump said his Muslim friends are "so happy" he is discussing the issue of Islamic fundamentalism — but they do not support his proposal to ban Muslim immigration to the U.S ., he acknowledged.
"I have many friends that are Muslims, and I will tell you, they are so happy that I did this because they know they have a problem, " Trump told CNN's Jake Tapper in an interview that aired Sunday on "State of the Union."
"They support a ban on Muslims entering the U.S .? " Tapper asked.
"No, they said it's about period that somebody spoke up as to radicalism, " Trump responded. "You have radicalism in this country. It's here, and it's trying to come through."
Trump continued to emphasize his Muslim friends' concern about terrorism.