The president said the platform has been invaluable for pushing his message, and defended his tweets about wiretapping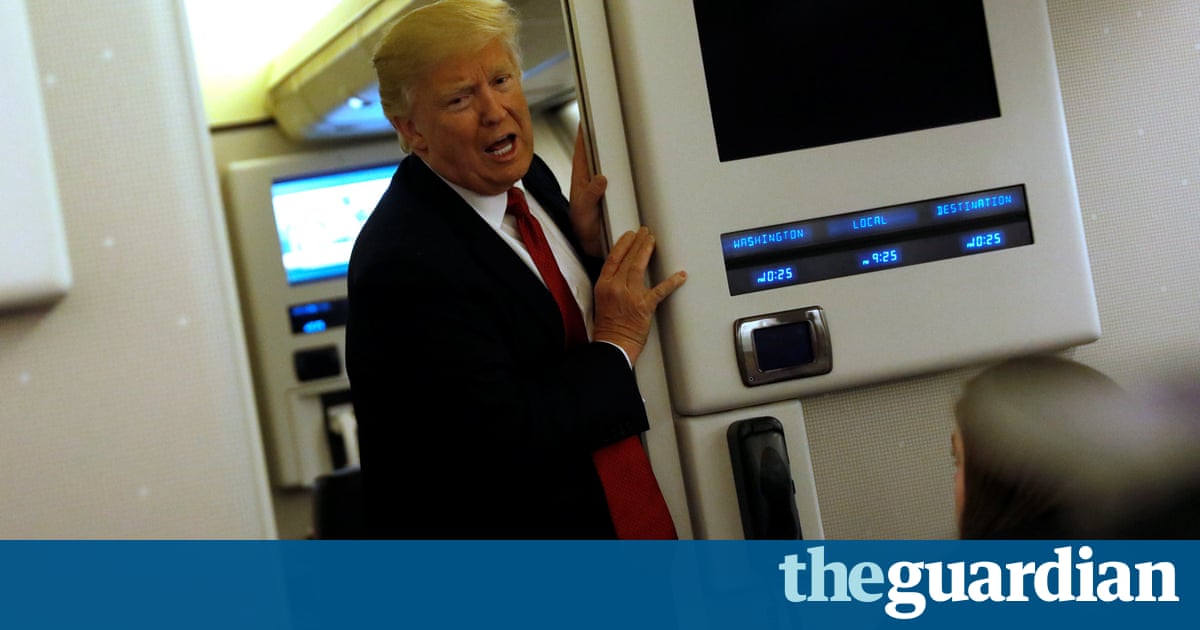 Its official: Donald Trump is the first Twitter president of the United States.
In an interview with Tucker Carlson of Fox News, Trump put into words what many people have long been suspecting, that were it not for his mastery of hyperbole in 140 characters, he would not now be occupying the most powerful office on Earth.
Let me tell you about Twitter, the president began. I think that maybe I wouldnt be here if it wasnt for Twitter.
Lump together his followers on Twitter and Facebook, Instagram, @Potus and lots of other things, Trump said, and he has the combined ability to publish directly to as many as 100 million people.
Twitter is a wonderful thing for me, because I get the word out I might not be here talking to you right now as president if I didnt have an honest way of getting the word out.
Or dishonest way, he might have said. Many of his most memorable tweets have been demonstrable lies, such as his claim that millions of people voted illegally in the presidential election.
Or his contention that global warming was a hoax invented by the Chinese.
And then there was that little matter earlier this month in which Trump sparked a firestorm by claiming on Twitter, without producing any evidence, that President Obama had wiretapped Trump Tower.
Carlson pressed Trump on his relaxed approach to accuracy on social media. Why not wait to tweet about it until you can prove it? Dont you devalue your words when you cant provide evidence? the Fox News host asked.
To which the president of the United States replied, slightly indignantly, that there had been evidence: he had read about wiretapping in the New York Times the failing New York Times he corrected himself quickly, realizing he had just committed a faux pas by crediting one of his dishonest media enemies as a reliable source.
Not only that, he hastened to add, he even heard Fox Newss own Bret Baier use the word. If you watched the [sic] Bret Baier and what he was saying and what he was talking about and how he mentioned the word wiretap, you would feel very confident that you could mention the name.
Read more: www.theguardian.com