Trump supporter faces assault charge for punching demonstrator and campaign manager accused of assaulting conservative reporter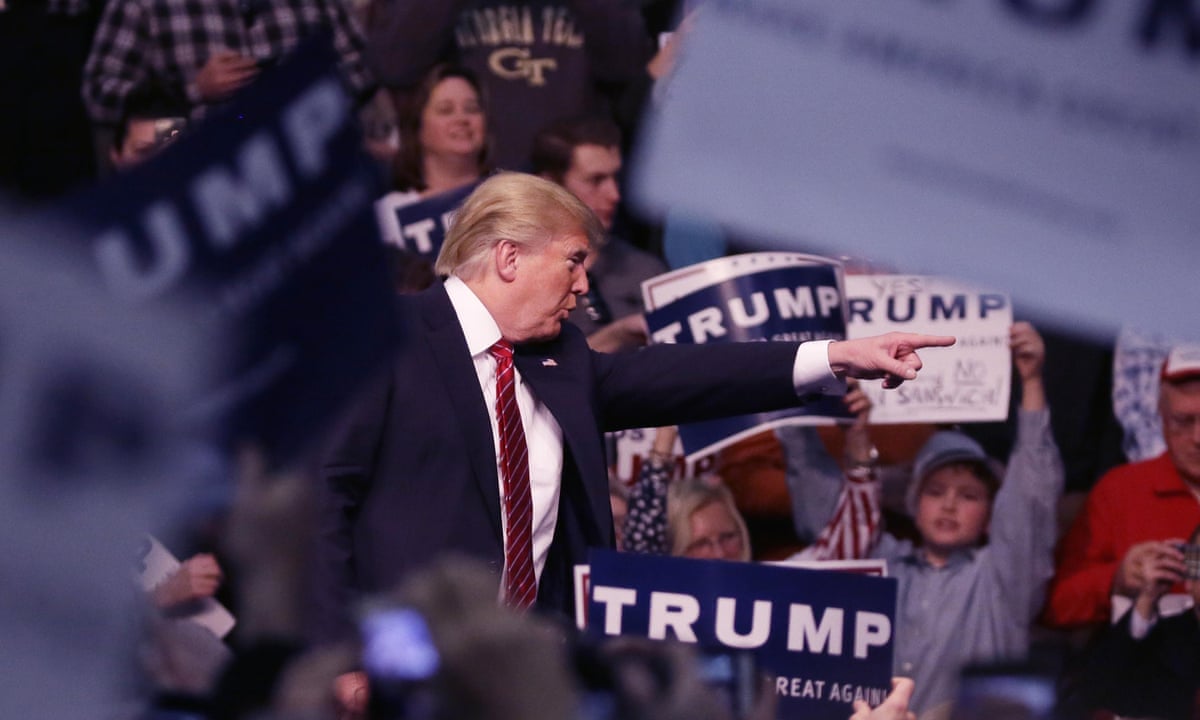 Donald Trump is facing growing criticism for repeated incidents of violence at his campaign events.
On the eve of the Republican frontrunners scheduled rally in Chicago, Trump has come under increased scrutiny, after an attack on a non-violent protester led to criminal charges against a Trump supporter and Michelle Fields, a reporter for conservative website Breitbart, was allegedly assaulted by Corey Lewandowski, Trumps campaign manager.
Trumps campaign events have long been magnets for protesters who disapprove of the Republican frontrunners hardline stance on immigration and support for a ban on Muslims entering the United States. But while protesters are not uncommon at political events, Trumps rallies are the only ones that have seen a rash of violent incidents in response to them.
On stage at events, Trump has encouraged this violence at times. On one occasion, he even pledged to pay legal fees for those who roughed up protesters. Knock the crap out of him, would you? Seriously, OK, just knock the hell. I promise you I will pay for the legal fees, I promise, I promise, Trump said in a rally in Cedar Rapids, Iowa, in February. He also urged security at a January rally in Vermont to confiscate protesters coats before booting them out into the winter night.
However, Trump has also urged supporters dont hurt em on other occasions as protesters have been escorted out. Each Trump rally now begins with a taped warning telling supporters: If a protester starts demonstrating in the area around you, please do not touch or harm the protester.
At Thursdays Republican debate, Trump defended himself from accusations that he had promoted violence at his events. We have some protesters who are bad dudes, they have done bad things, said the Republican frontrunner. They are swinging, they are really dangerous and they get in there and they start hitting people. And we had a couple big, strong, powerful guys doing damage to people, not only the loudness, the loudness I dont mind. But doing serious damage. And if theyve got to be taken out, to be honest, I mean, we have to run something.
Despite Trumps claims, the protesters have invariably been non-violent and the list of incidents in which they have been hurt is growing. Going back to November, when a Black Lives Matter protester at a Trump rally in Alabama was punched and kicked, demonstrators have faced increasing violence at the Republican frontrunners campaign events.
The first criminal charges resulting from an incident were filed this week after a 78-year-old Trump supporter, John McGraw, allegedly punched a protester at a rally who was being escorted out by police.
Read more: www.theguardian.com