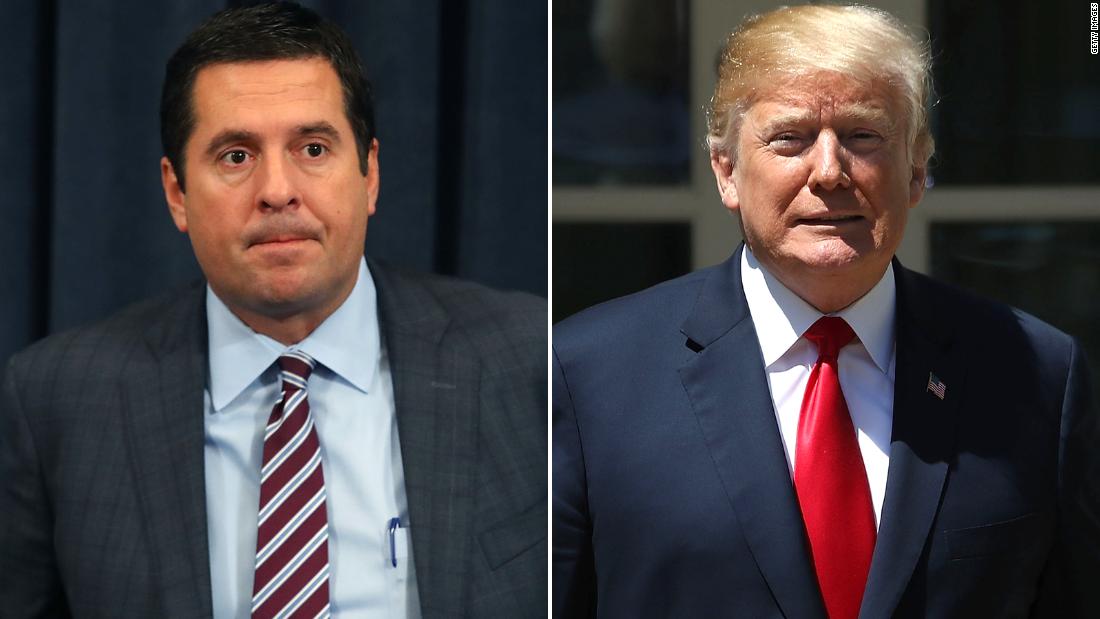 (CNN)President Donald Trump on Saturday called for his Justice Department to allow members of Congress to review documents related to an FBI informant who spoke to some of Trump's advisers during the 2016 presidential campaign.
The tweet, which fosters an unsupported theory circulating on Capitol Hill and conservative media outlets about an intelligence "informant" spying on the Trump campaign, appears to be the first time Trump has called for the department to allow lawmakers to see the documents. It sets up another possible battle between the President and his own Justice Department. Trump has attacked the department's leaders over their handling of the Russia investigation, including Attorney General Jeff Sessions' recusal from that probe, and criticized the FBI's investigation into Hillary Clinton's private email server.
The FBI dispatched an informant
to speak with some advisers to Trump's presidential campaign about its possible ties to Russia, according to multiple reports Friday.
The New York Times identified
the informant as "an American academic who teaches in Britain," but noted that it "typically does not name informants to preserve their safety."
Clovis' lawyer, Victoria Toensing, told the Post that most of the discussion was about Clovis' views on China, adding, "Russia never came up."
One of the US officials said the informant is a US citizen, but provided no other details on the identity.
The officials say that the identity of the informant had been closely held at the highest levels of the FBI and intelligence community, and the individual has been a source for the FBI and CIA for years.
Officials from the Justice Department, FBI and Office of the Director of National Intelligence have maintained that turning over that information Nunes has requested on the specific individual would pose a grave risk to the source's life.
"The day that we can't protect human sources is the day the American people start becoming less safe," FBI Director Christopher Wray told the Senate Appropriations Committee on Wednesday. "Human sources in particular who put themselves at great risk to work with us and with our foreign partners have to be able to trust that we're going to protect their identities and in many cases their lives and the lives of their families."
Earlier this month, Trump suggested he would force the Justice Department to turn over documents lawmakers are seeking.
"Here's the issue that I really feel strongly about with this informant, if there is one. First of all, I don't know for sure, nor does the President, if there really was. We're told that," the former New York City mayor told CNN's Chris Cuomo on "New Day," without providing details on the source for that information other than to hint some are "gone from the FBI."
Read more: www.cnn.com