Citizens United president David Bossie posts public apology for using racially charged term on Fox & Friends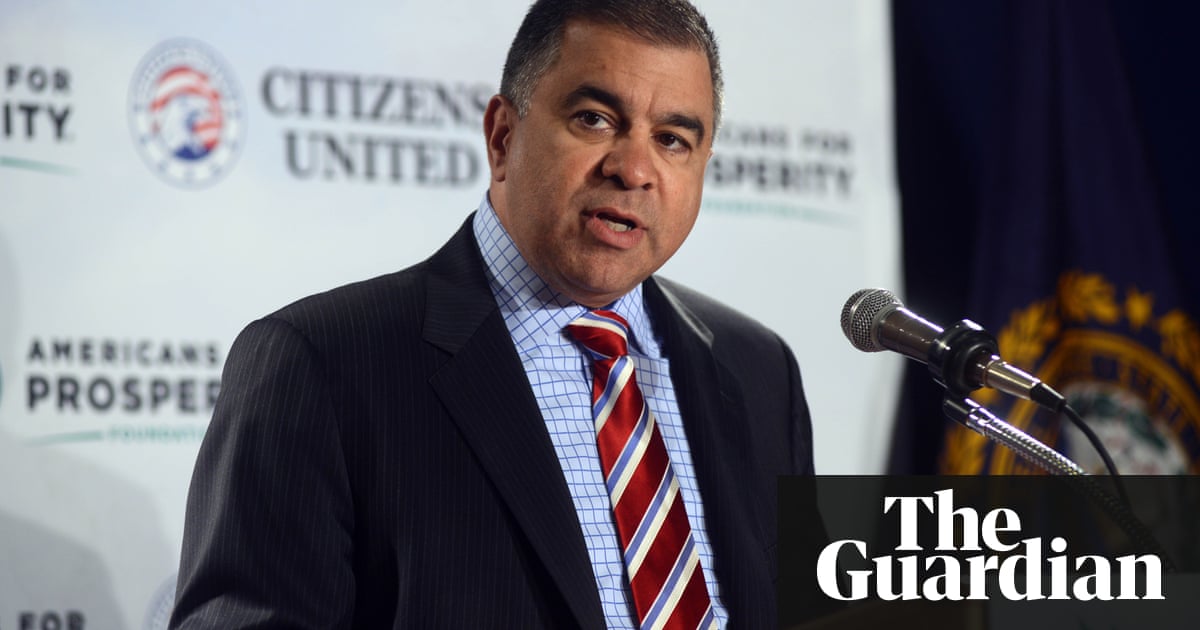 David Bossie, a close ally and supporter of Donald Trump, apologised on Sunday for using a racially charged term when he said a black Democratic strategist was "out of his cotton-picking mind".
President of the conservative advocacy group Citizens United, Bossie was a deputy campaign manager for Trump in the 2016 election. He is co-author with former Trump campaign manager Corey Lewandowski of a book about the campaign, Let Trump Be Trump.
Lewandowski attracted controversy this week in his own appearance on Fox, when he appeared to mock the plight of a girl with Down's syndrome who was said to have been caught up in the Trump administration's "zero tolerance" immigration policy. On Saturday the two men accompanied Trump on a trip to Nevada.
On Sunday, Bossie appeared Fox & Friends – the president's favoured show – for a discussion about liberal reactions to Trump's immigration policy.
In an angry and at times incoherent exchange, Bossie's fellow pundit, the Democratic strategist Joel Payne, accused the president of using racist rhetoric to rally his base.
"You don't have to be a golden retriever to hear all the dog whistles coming out of the White House these days," he said.
"You're out of your cotton-picking mind," Bossie retorted.
"Cotton-picking mind?" said Payne. "Brother, let me tell you something: I got some relatives who picked cotton and I'm not going to sit here and allow you to attack me like that on TV. I'm not out of my cotton-picking mind."
Cotton was the predominant crop of the slave-owning American south in the 19th century and the economic engine of the Confederacy in the civil war. The phrase "out of your cotton-picking mind" has a vexed and persistent history in US public discourse.
After a break, Fox & Friends host Ed Henry said the network "and this show, myself" did not agree "with that particular phrase".
"It was obviously offensive, and these debates get fiery – that's unfortunate," Henry said. "We like to have honest and spirited debates but not phrases like that, obviously. And so I will just leave it at that."
A few hours later, Bossie posted an apology on Twitter. "During a heated segment on Fox & Friends today," he wrote, "I should have chosen my words more carefully and never used the offensive phrase that I did. I apologize to Joel Payne, Fox News and its viewers."
A Fox statement said Bossie's "comments today were deeply offensive and wholly inappropriate. His remarks do not reflect the sentiments of Fox News and we do not in any way condone them"
Read more: www.theguardian.com