Unlikely coalition of fossil fuel firms, environmental groups and Republicans are calling on president to stay despite his pledge to cancel agreement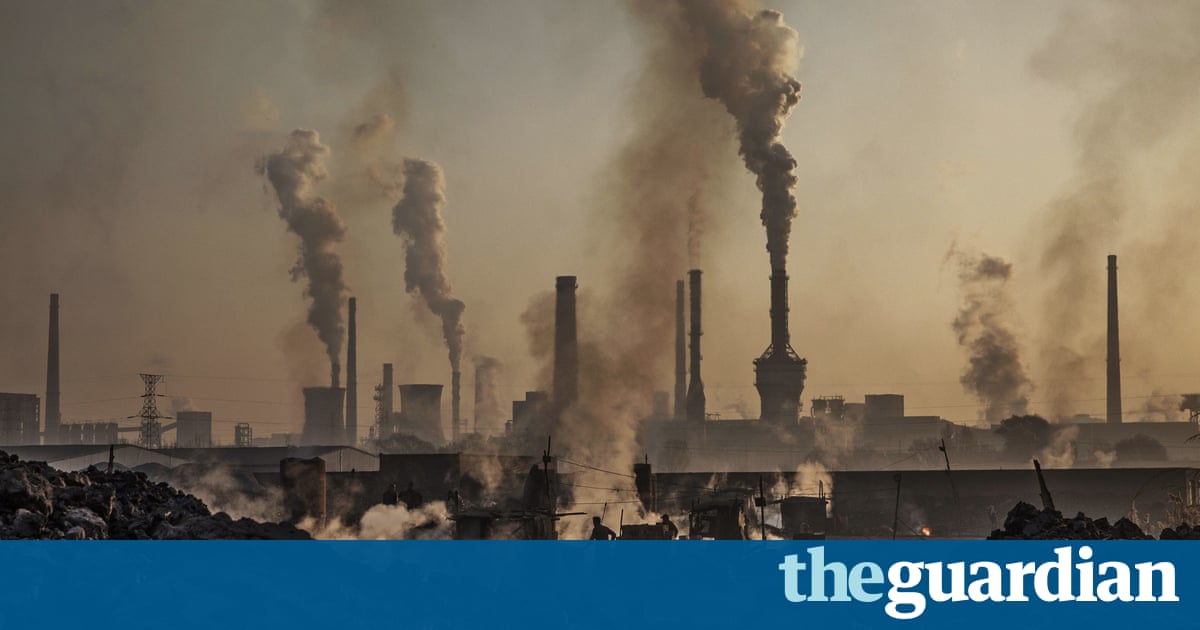 Donald Trumps aides have abruptly postponed a meeting to determine whether the US should remain in the Paris climate agreement, with an unlikely coalition of fossil fuel firms, environmental groups and some Republicans calling on the president to stick with the deal.
Trumps top advisers were set to meet on Tuesday to provide the president with a recommendation ahead of a G7 meeting in May. However, a White House official said the meeting had been postponed due to conflicting schedules. It is unclear when it will now take place.
Trump has already signed executive orders to start the demolition of the clean power plan, throw open federal land to coal mining, and halt new vehicle emissions standards but has so far not acted on his campaign pledge to cancel the Paris compromise.
His aides are understood to be split on whether the US should stay in the voluntary agreement, which was fully ratified last year. Barack Obama pledged that the US would cut greenhouse gas emissions by 26-28% by 2025, based on 2005 levels, as part of a landmark global effort that for the first time required emissions reduction goals from all nations, including the large developing emitters China and India.
Trumps adviser Steve Bannon and the Environmental Protection Agency head, Scott Pruitt, are both in favour of ditching the Paris agreement. Last week, Pruitt called the agreement a bad deal for the US that imposes a burden that other countries do not have to bear.
However, the weight of opinion may be in favour of those who support the agreement. Trumps daughter, Ivanka, and son-in-law, Jared Kushner, both advisers to the president, have positioned themselves as defenders of the agreement, while Rex Tillerson, the secretary of state, has supported the idea of keeping a seat at the table. Other advisers at the meeting were expected to include Rick Perry, the energy secretary; Gary Cohen, an economic adviser; and HR McMaster, the national security adviser.
Support for the Paris deal has come from seemingly unlikely quarters the oil giant ExxonMobil wrote to the White House to advocate it as an effective framework for addressing the risks of climate change. BP and Shell have also previously endorsed the Paris deal, along with dozens of other businesses including Gap, General Mills and the Kellogg Company.
A group of Republicans in Congress also warned against withdrawing from the agreement. The Florida congressman Carlos Curbelo, in his role as co-chair of the Climate Solutions Caucus, said it was imperative that we maintain our seat at the table.
Read more: www.theguardian.com