Guillaume Long says cutting off Julian Assanges internet and banning visitors is irresponsible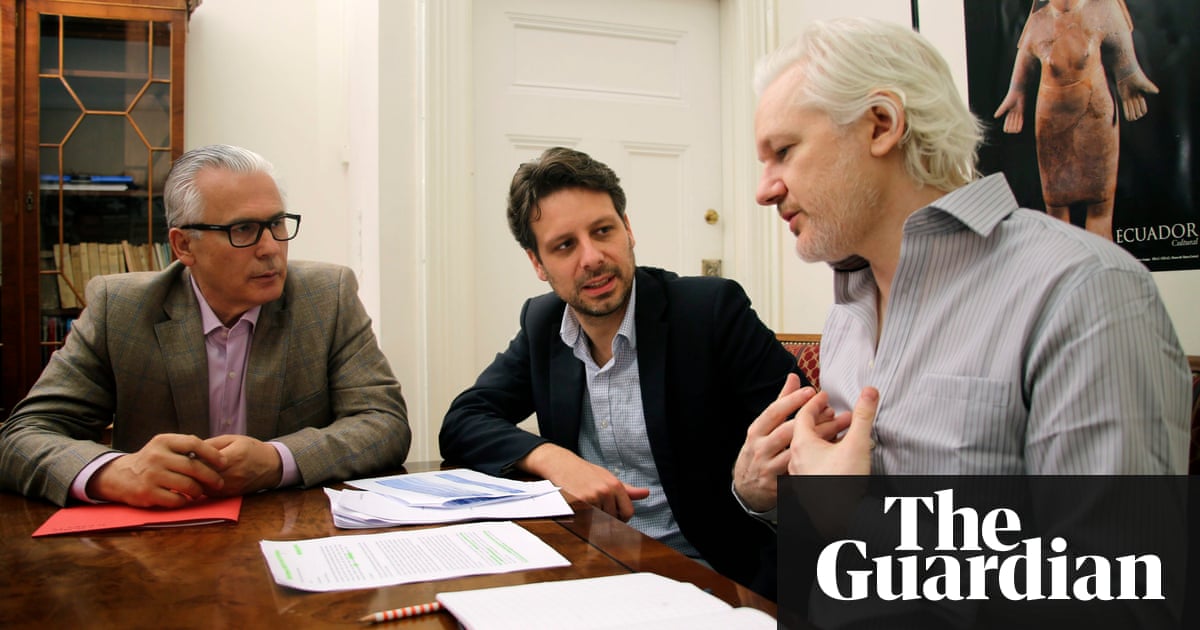 The Ecuadorian government's action against Julian Assange in cutting his communication with the outside world is disproportionate and irresponsible, according to the former Ecuadorian foreign minister Guillaume Long.
In an interview with the Guardian, he said the measures being taken against the WikiLeaks founder were not justified.
On Tuesday, the Guardian revealed that the previous government in Ecuador had bankrolled a multimillion-dollar spy operation to protect and support Assange in its central London embassy.
The current Ecuadorian government is denying Assange access to the internet and has installed a jamming device to prevent him from using nearby wifi.
It has also put an end to the stream of visitors to the embassy, where he has been holed up since 2012, with only his legal team now allowed in.
Read more: www.theguardian.com