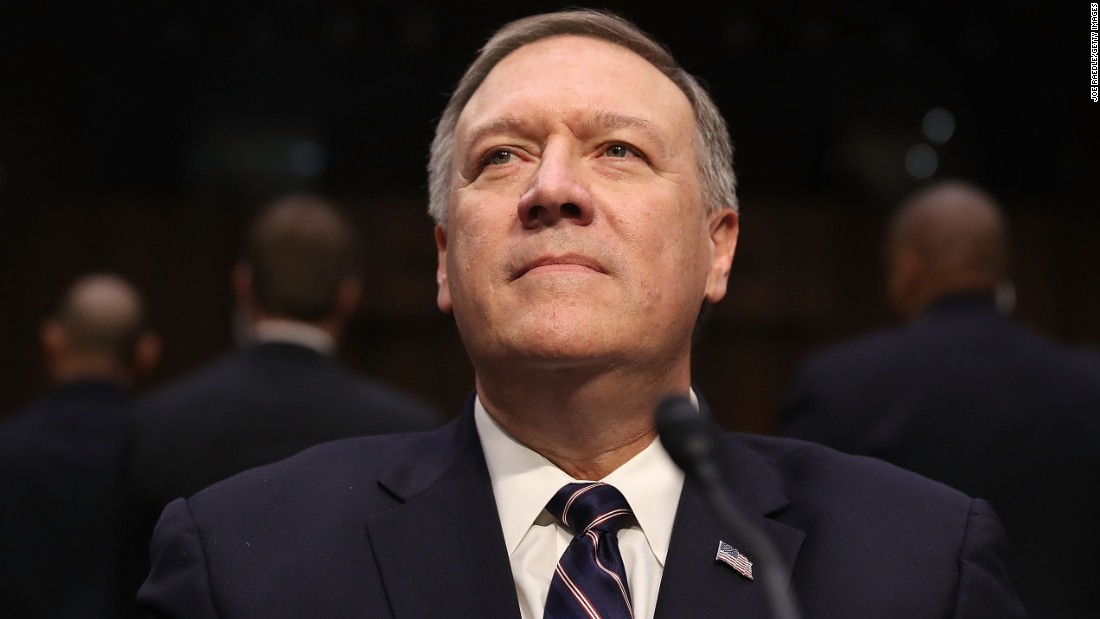 Washington (CNN)Two of the nation's former top intelligence officials expressed surprise and dismay Wednesday that President Donald Trump prevailed upon CIA Director Mike Pompeo to meet with a former National Security Agency employee turned whistleblower who denies Russia interfered in the US election.
Both retired Gen. Michael Hayden, the former director of the CIA and National Security Agency under President George W. Bush, and retired Gen. James Clapper, the former director of National Intelligence under President Barack Obama, wondered in interviews with CNN why Trump had asked Pompeo to meet with William Binney, who circulated the conspiracy theory, instead of his Director of National Intelligence, Dan Coats.
"Why did the President turn to the CIA director rather than the DNI?" Hayden asked. "Structurally, this should have been a DNI question since the Binney article challenged an overall community assessment."
Clapper said that "this episode, I think, adds to the image (perhaps unjustifiably) that Pompeo is a political activist, as a 'go-to' guy for Trump." Clapper added that this is "not a good place for a director of the CIA to be."
As first reported by
The Intercept
and
later confirmed
by CNN, Binney met with Pompeo for approximately an hour on October 24. The CIA told CNN that Pompeo "stands by and has always stood by the January 2017 intelligence community assessment" that Russia interfered in the 2016 presidential election.
"I suspect that this is something that Director Pompeo never wanted to do," Hayden said. "He had to have been pushed" by Trump to have this meeting.
Clapper agreed. "I would imagine, given the length of time the President bugged Pompeo, that he saw him reluctantly."
The reluctance would have been understandable, Hayden added, speculating that Pompeo "understood how it would be viewed by intelligence professionals. All bad. At least the agency restated its commitment to the standing intel community judgement."
Hayden added that the CIA director had to have known that "there would be an internal price and Binney would never keep it quiet."
"The President's insistence that he pursue such an obviously weak argument suggests a grasping at straws here," Hayden concluded.
Clapper was heartened that Pompeo, at the end of the day, affirmed the intelligence community's finding, "the evidence for which was a lead pipe cinch."
Binney, who has theorized that the theft and release of thousands of DNC emails was actually carried out by a DNC employee, told CNN that Pompeo began the meeting with him by saying, "The President told me I should talk to you."
Intelligence sources told CNN that many people inside the CIA were very uncomfortable with the meeting. Binney said Pompeo concluded the meeting by telling him he would like Binney to meet with the FBI and the NSA as well.
He said he told Pompeo, "the entire intelligence community needs to tell the truth, the whole truth and nothing but the truth to the American public."
Binney added: "I think he took it in."
Trump has repeatedly questioned Russia's involvement during the campaign. During the first presidential debate on September 26, 2016, Trump said, "I don't think anybody knows it was Russia that hacked the DNC."
Read more: www.cnn.com