I have to ration the number of new Trump anecdotes I pass on to my wife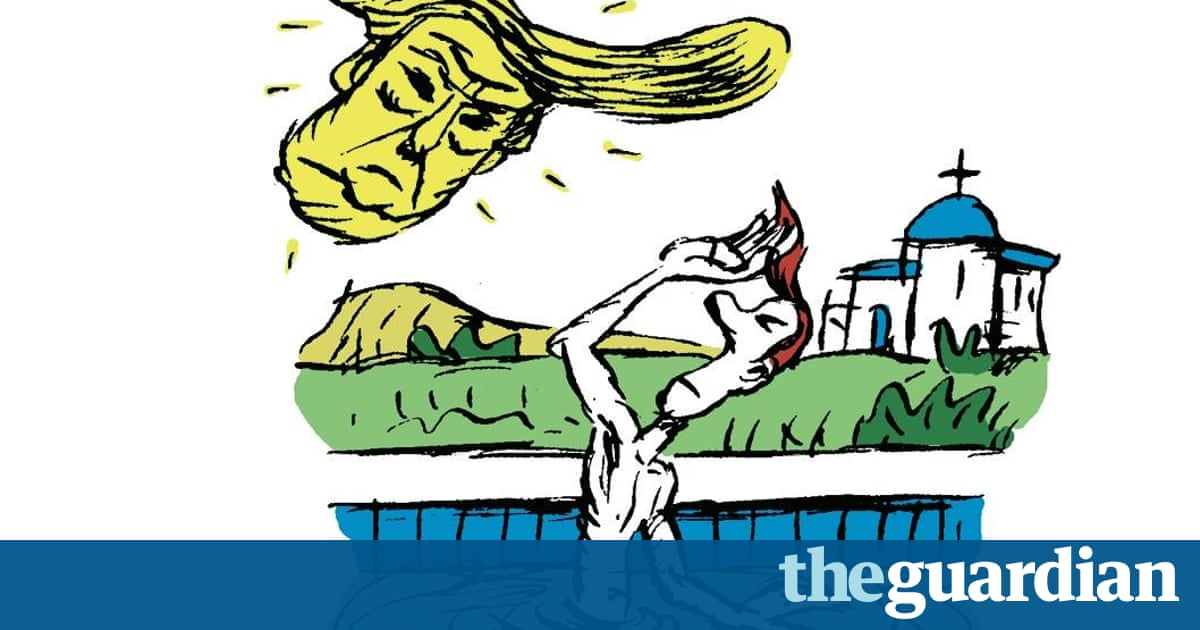 Several days into my Greek holiday, I am beginning to feel eerily relaxed. This is partly because our children arent with us I cant get used to the fact that when a restaurant lunch comes to 20 a head, I owe only 40 but also because they arent at home, either: two of them are on their own separate travels abroad, so the house is comparatively safe.
This state of affairs leaves me with a lot of spare psychic space. When I am not swimming or reading or eating, I occupy myself by hating Donald Trump. Its not just a holiday thing Ive been hating Donald Trump for years but in my present untroubled state, it has become an obsession. I check my phone repeatedly to see if Donald Trump has said anything stupid, or untrue or stupid and untrue in the last half-hour. If he hasnt, I feel crushed. But usually he has.
Donald Trump is now insisting his call for the assassination of Hillary Clinton was just sarcasm, I tell my wife, following her from kitchen to pool, phone in hand.
Huh? she says.
I have to ration the number of new Trump anecdotes I pass on to my wife. Shes not really interested, and believes the existing evidence for Donald Trumps stupidity is ample.
It wasnt sarcasm! I say.
My wifes silence carries the tacit implication that perhaps the most outrageous part of the story is not that Donald Trump doesnt understand how sarcasm works.
Read more: www.theguardian.com