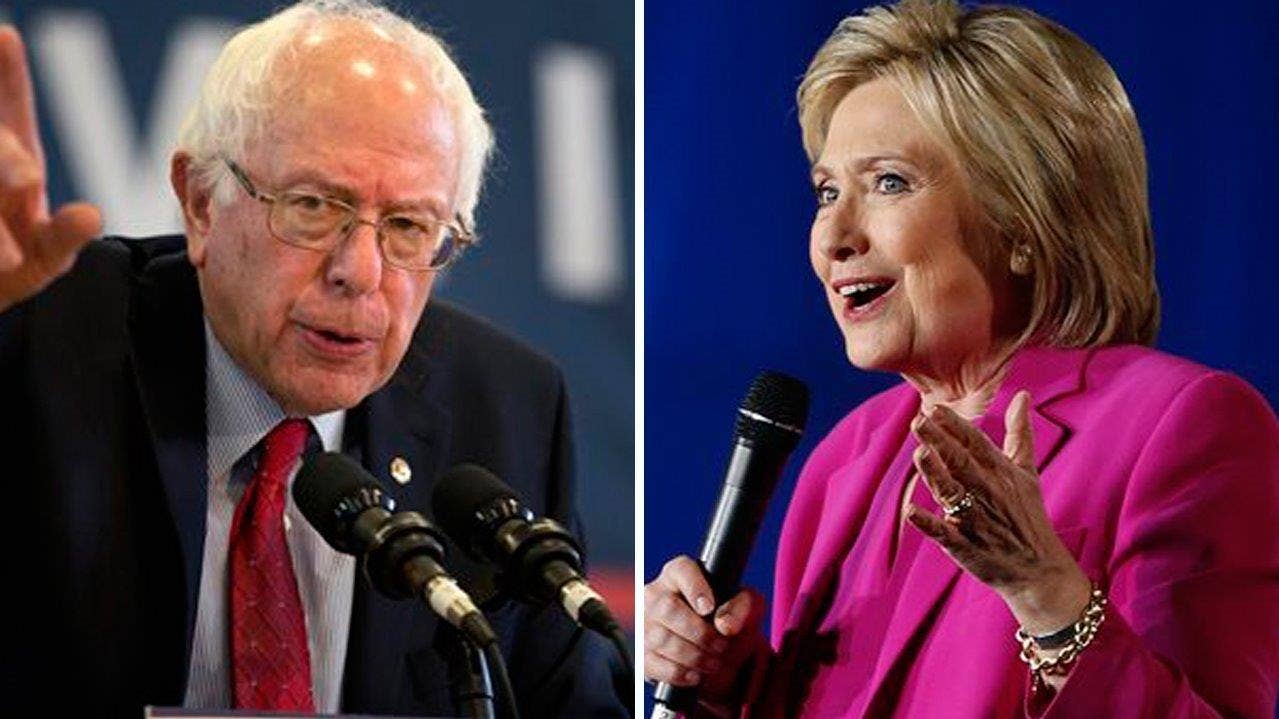 The caucus doors have closed in Saturdays Democratic contest in Nevada, and entrance polls suggest it is a tight race between Hillary Clinton and Bernie Sanders.
Entrance polls show Clinton holding the lead among the states influential union voters, with 56 percent going for Clinton and 43 percent going for Sanders.
But the breakdown is flipped among first-time caucus-goers, with 54 percent backing Sanders and 43 percent backing Clinton. Clinton holds the lead among women, but Sanders holds a massive, 76-20 percent lead among caucus-goers under 45.
Clinton had until recent weeks held a double-digit lead in Nevada, after narrowly winning the Iowa Democratic caucuses, then losing to Sanders in the partys New Hampshire primary.
But in the days leading up to the Nevada contest, the former first lady and secretary of state was leading Sanders just 49-46 percent, according to the latest RealClearPolitics.com poll average.
Her campaign had hoped to arrest Sanders' momentum as the primaries move into the Southern and Western states, in which Clinton is banking on strong support from minority voters and unions. From Nevada, the candidates head next into South Carolina a week from now.
But on the Republican side, voting already is underway in South Carolina, the other big contest being held Saturday.
In that state, national front-runner Donald Trump holds onto a double-digit polling lead with GOP Sens. Ted Cruz, Texas, and Marco Rubio, Florida, seemingly battling in the polls for second place.
Still, many voters said before the polls opened that they were still undecided.
Former Florida Republican Gov. Jeb Bush is close behind the lead pack. He is hoping to do well in the largely conservative state, whose electorate includes lots of military and ex-military voters.
Bush said Saturday that he's "excited where we stand" and that he going to "work hard for the day" and await results after the polls close at 7 p.m. local time.
He also remarked that a lot of people claiming they're undecided this late is interesting.
The former Florida governor entered the 2016 presidential race as an early favorite.
But Bush may need a third-place finish, if not better, in South Carolina to compete in the GOP primary next week in Nevada, then in the large number of states voting on March 1.
A Trump victory could foreshadow strong showings in the Southern states that vote on March 1 — when he could pile up the delegates that determine the nominee.
Cruz hopes his get-out-the-vote operation and lots of volunteers can help overtake Trump in South Carolina.
The Associated Press contributed to this report.
Read more: www.foxnews.com