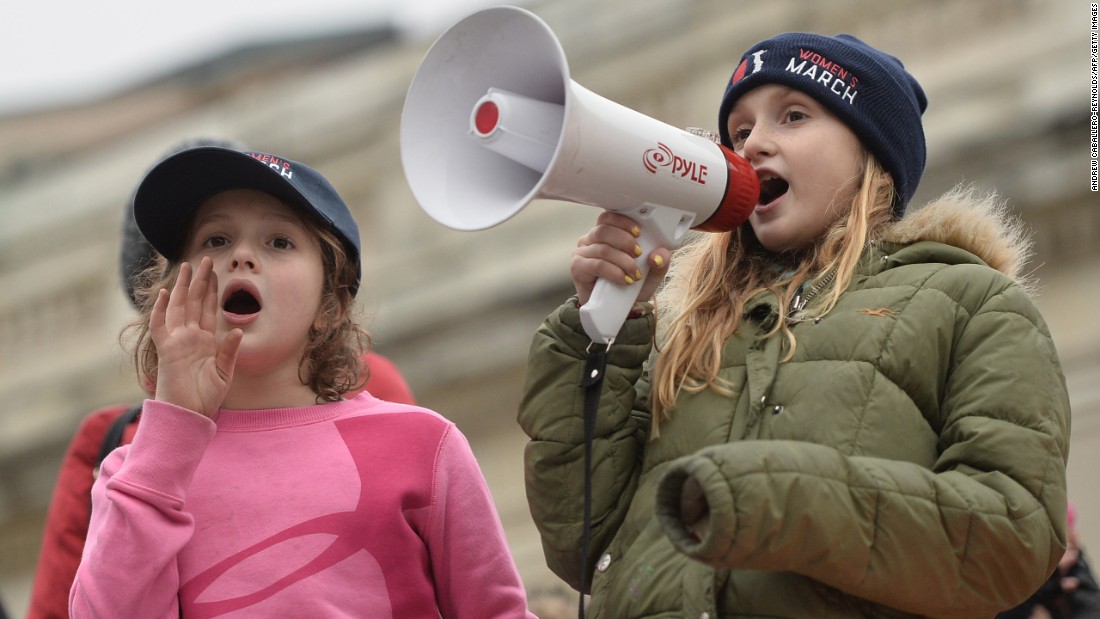 (CNN)For nearly a decade, I have been wrestling with the question: What will it really take to make a woman president? In America, one of the most advanced nations on Earth, why have we still not managed to reach the milestone that so many other countries around the world have achieved?
My hope and expectation was that my 2013 book, a series of conversations with leading figures from Sheryl Sandberg to Nancy Pelosi about women, leadership and power — would quickly become a relic of history, since it felt fairly inevitable that Hillary Clinton, who told us that women's rights are human rights, would become our first female president.
What else can we do to encourage more women leaders? We need campaign finance reform — raising the enormous sums of money it takes to mount a political campaign is
often cited as a barrier for women
. We need real support for working women and families, since balancing a political career and a family is also frequently identified as a deterrent for women considering running for office (perhaps we can take some lessons from the business and tech sectors, who are also struggling to improve in these areas).
We must advocate for common-sense policies like paid family leave, equal pay and affordable child care — as well as encouraging men to share in caregiving roles and responsibilities. Enlisting men as allies and redefining constrictive gender roles that negatively impact men and boys will help society, even as it paves the way for a woman in the White House.
When Trump commented that Hillary was "playing the woman's card," her response was the right one: "Deal me in." Women bring a lot to the table: different perspectives and solutions, their own personal leadership style, an inclination toward consensus building (certainly a much-needed trait in government these days), and their participation is an important component of a reflective democracy
As Nancy Pelosi told me in our interview, "It isn't that women coming in are better than men; they're different from men. And I always say the beauty is in the mix. To have diversity of opinion in the debate strengthens the outcome and you get a better result."
Some of the women of older generations whom I interviewed for my book told me that if Hillary didn't win, they were not sure they would see a woman president in their lifetime. I certainly hope that is not the case.
But we'll need to take a proactive approach and be advocates for gender parity: to vote, to be engaged citizens, to speak out against inequality, to run for office ourselves or encourage others to do so, to support women leaders, candidates and elected officials — we can all be a part of this change.
Read more: www.cnn.com