Twenty-one killed in El Paso, Texas, and nine killed in Dayton, Ohio, as US reels from brutal killings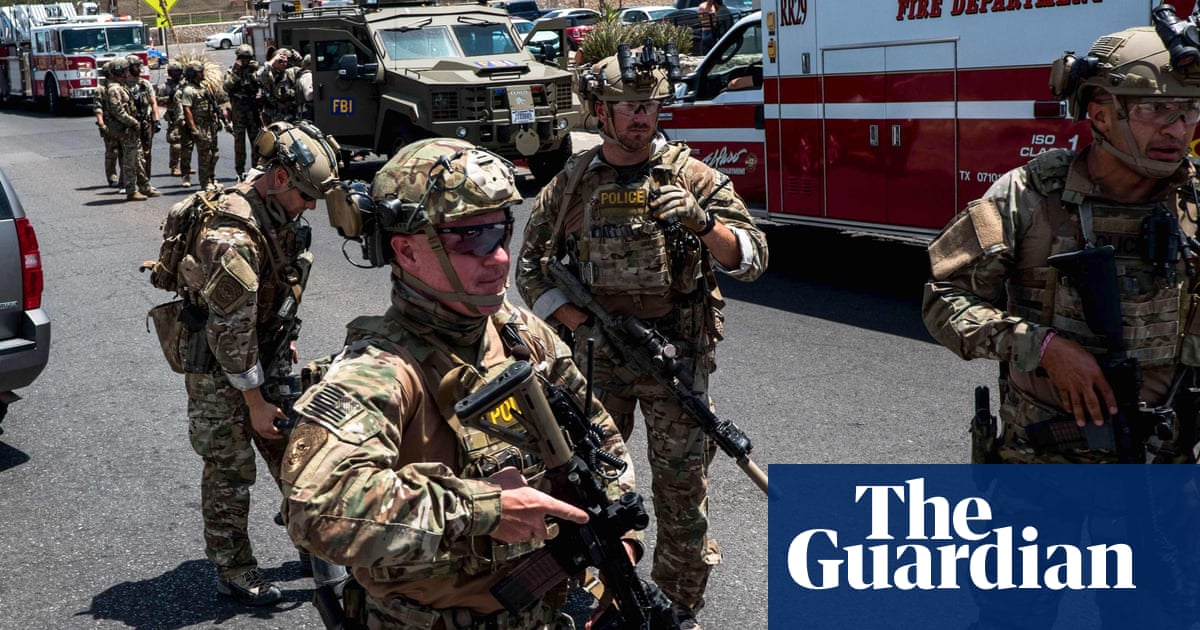 A shattering weekend in which two mass shootings left at least 30 people dead and injured dozens put Donald Trump at the center of a storm of outrage over racism and the failure on gun control in America.
Even as the president said "hate has no place in our country" and blamed the shootings on mental illness, investigators in El Paso confirmed that a massacre at a Walmart superstore on Saturday that left at least 21 people dead in the Texas border city had been preceded by the suspected gunman publishing an anti-immigration screed via the darker recesses of the internet.
And in a mass shooting in the early hours of Sunday, just 13 hours later, a gunman in Dayton, Ohio, was wearing body armor and carrying 100-bullet magazines to arm his high-powered rifle, with law enforcement authorities warning he could have killed many dozens of people if he had not been shot by police within 30 seconds of opening fire.
The shootings were carried out just a week after a 19-year-old, also armed with a high-caliber rifle, opened fire at a popular annual food festival in Gilroy, northern California, killing three and wounding others.
Led by those running for president, senior Democrats, including the local former congressman of El Paso, Beto O'Rourke, condemned the president as a nakedly white nationalist and racist leader.
They pointed at Trump's escalating attacks on migrants at the border and on members of Congress of color, including inflammatory comments and posturing that sparked a crowd at a rally last month to chant "send her back" about the Muslim congresswoman Ilhan Omar.
Tragedy in El Paso
The suspect in the El Paso shooting on Saturday was from the town of Allen, on the outskirts of Dallas, 650 miles from the border city in the far south-west corner of the state. He was arrested and is being held in custody after rampaging into an El Paso Walmart, opening fire and killing 21.
Local prosecutors charged a 21-year-old white man, Patrick Crusius, with murder. They said they would pursue the death penalty. Federal authorities are investigating it as a hate crime.
Police in El Paso were examining a hate-riddled message on the website 8chan, posted about 20 minutes before Saturday's attack, in which the author expressed sympathy for a white nationalist massacre at mosques in Christchurch, New Zealand, a few months ago, and which stated: "This attack is a response to the Hispanic invasion of Texas."
Among the dead were Jordan and Andre Anchando, who died protecting their young child.
Read more: www.theguardian.com