Pregnancy, C-sections or treatment for sexual assault could be used by insurers to inflate premiums if bill stays in current form, experts warn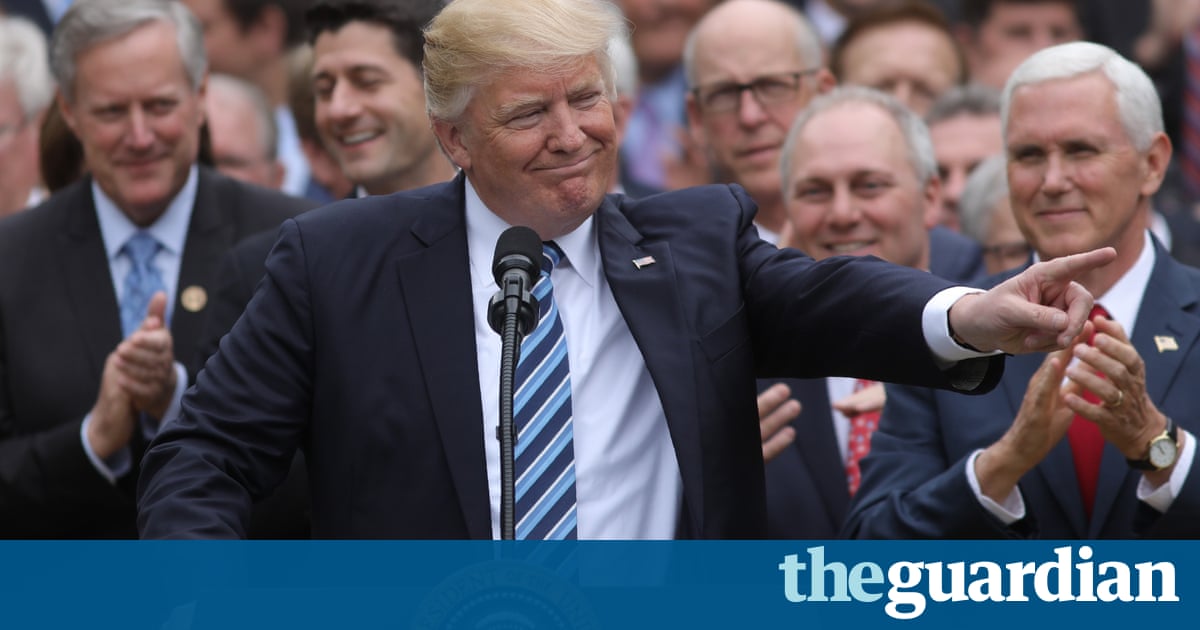 Health experts expressed alarm on Friday that the new healthcare bill would allow insurers to discriminate against people with pre-existing medical conditions, including being pregnant, having had a Cesarean section, or having received treatment for a sexual assault or domestic violence.
A vast spectrum of dozens of illnesses and health conditions even acne or heartburn could be used by companies to inflate insurance premiums and make coverage unaffordable for millions of Americans if the bill ends up becoming law as currently written, experts warned.
People are very concerned about their ability to keep their coverage and its for good reason, said Cynthia Cox, assistant director of the Kaiser Family Foundation, a non-profit health research group.
Such a situation would be nothing new; it would effectively turn the clock back to the point before Barack Obamas Affordable Care Act (ACA) took full effect in 2014, Cox pointed out.
But it is a worrying prospect, despite the insistence of Republican lawmakers and the White House that people with pre-existing conditions would continue to be protected under the new legislation, experts said.
The ACA, dubbed Obamacare, banned insurance companies from denying coverage outright on the basis of a pre-existing condition and also did not allow them to charge higher premiums. The bill that narrowly passed in the House of Representatives on Thursday, the American Health Care Act (AHCA) still stops insurers from denying coverage outright. But it would allow states to give companies a waiver on prices under certain conditions giving them scope to crank up their premiums on the basis whatever the insurer deemed to be a pre-existing condition.
The issue of pre-existing conditions was one of the main sticking points that caused the previous version of the bill to fail to attract enough Republican support to reach a vote in the House in March.
On Friday, House majority whip Steve Scalise insisted that in the version that passed this week, everyone with a pre-existing condition who currently has healthcare coverage will continue to be covered affordably if the AHCA plan becomes law, he told MSNBCs Morning Joe on Friday.
Their rates will remain affordable. If somebody just drops out of the insurance market altogether and then wants to come back and get in, we put extra money in place … In fact, the last amendment that was added just a few days ago put an extra $8bn in the bill to help specifically people with pre-existing conditions, he said.
People with health insurance provided by their employer or the public programs Medicaid and Medicare would not be affected. But up to 130 million Americans under the age of 65 have some form of what insurers deem a pre-existing condition, according to federal figures from the Department of Health and Human Services. And any of them can find themselves outside the scope of employer or public program insurance coverage at some point in their lives, Cox said.
Millions who shop for policies on the open market would be vulnerable including graduates who have not yet entered the workforce, people who are self-employed or work for a small company, or someone moving between jobs. That number would increase to include those who lose their Medicaid coverage in 2020, when the new law would begin rolling back the ACA-related expansion of Medicaid.
The Kaiser Family Foundation (KFF) calculates that 10 million Americans were consistently buying their insurance on the open market before the ACA began to take effect and that number has since doubled to around 20 million.
The lack of protection from unaffordable premiums or deductibles for people with a pre-existing condition would hit women especially hard, said Rachel Easter, counsel at the National Womens Law Center, on Friday.
Its just devastating for women. They suffer more from chronic asthma and arthritis, for example, which are pre-existing conditions. And one of the most egregious situations would be the undermining of protections for people who are survivors of domestic violence or sexual assault, she said.
There were really horrific stories about this happening before the Affordable Care Act it could be the provision of preventive HIV medicine after a sexual assault or receiving counseling for trauma related to that. People are really scared for their health and their economic security, she added.
Easter said that before the ACA there were examples of women being denied coverage or having their premiums jacked up simply because they had become pregnant. People would also be denied coverage because they were due to go into hospital for surgery, the KFF found.
While many insurers did not specify in the past why they had denied someone coverage, and what is considered a pre-existing condition can differ from company to company, the KFF has a list of conditions that insurers routinely used to deny coverage or inflate prices prior to the ACA, including: HIV, treatment for alcohol abuse, anorexia, bulimia, cancer, heart by-pass surgery, diabetes, Crohns disease, anxiety, depression, obsessive compulsive disorder, obesity, pending surgery, pregnancy or a man whose partner is expecting a baby, and sleep apnea.
And examples from KFF of other conditions where some insurers denied coverage while others inflated the premiums before the ACA include: acne, heartburn, having had a Caesarian section, kidney stones, knee surgery, migraines, ulcers and many others.
Read more: www.theguardian.com