Some Tory MPs say they believe Stephen Parkinson should resign after outing Shahmir Sanni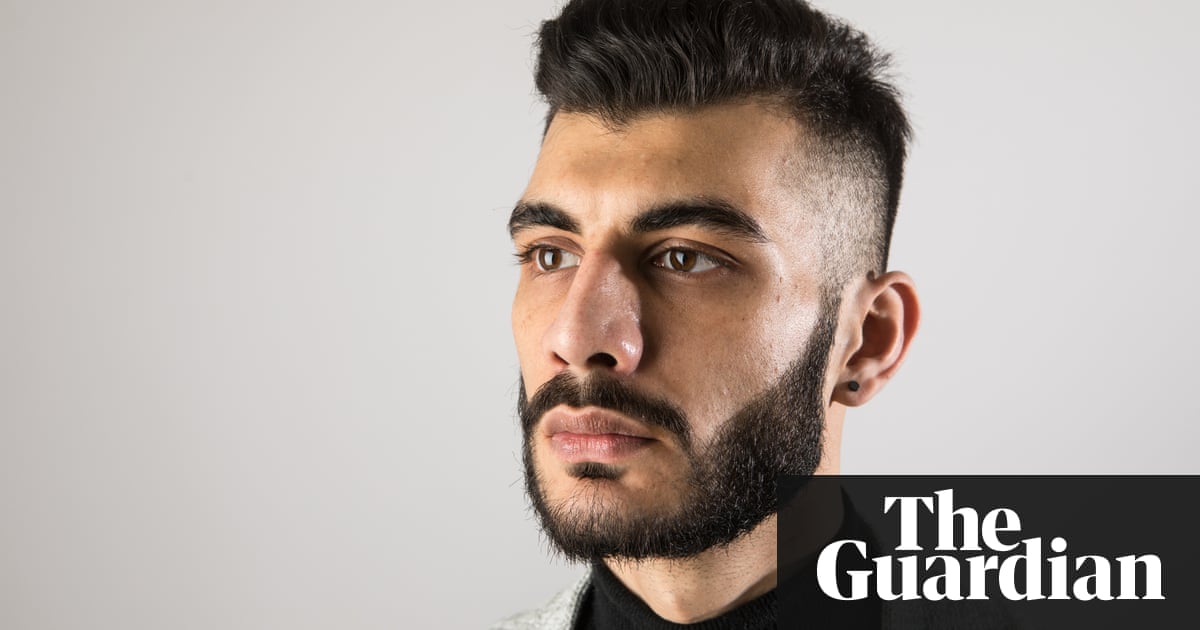 Theresa May has insisted her political secretary, Stephen Parkinson, "does a very good job", as he faces mounting pressure over the outing of the Brexit whistleblower Shahmir Sanni.
Sanni said he had endured one of the "most awful weekends" of his life after telling the Observer how Vote Leave channelled money through BeLeave, a group linked to Cambridge Analytica, to get around electoral law.
On Friday Sanni was outed as gay by Parkinson, one of May's closest advisers and a former Vote Leave official, with whom Sanni had a relationship during the campaign.
Privately, some Conservative MPs believe Parkinson should stand down. "He'll have to go," said one backbencher.
The Labour MP Ben Bradshaw challenged the prime minister in the House of Commons on Monday about what Downing Street said was a "personal statement" by Parkinson.
"How is it remotely acceptable that when a young whistleblower exposes compelling evidence of law-breaking by the leave campaign, implicating staff at No 10, one of those named instead of addressing the allegations issues an officially sanctioned statement outing the whistleblower as gay and thereby putting his family in Pakistan in danger?" he said. "It's a disgrace, prime minister, you need to do something about it."
May said: "I of course recognise the importance of ensuring that we do recognise that for some being outed as gay is difficult because of their family circumstances. What I want to see is a world where everybody is able to be confident in their sexuality and doesn't have to worry about such things."
The Labour MP and former minister Angela Eagle urged the prime minister to sack Parkinson. But May said: "No, I'm sorry, that is not what I should be doing, my political secretary does a very good job."
The Cambridge Analytica whistleblower Christopher Wylie also said he believed Parkinson should lose his job at Downing Street.
Tamsin Allen, a lawyer with Bindmans, acting for Sanni and Wylie, had successfully requested that references to Sanni's sexuality should be removed from a blogpost by the former Vote Leave director Dominic Cummings to which Parkinson's statement had initially been attached. She said she had thought the issue had been "contained", only to find it had been sent out by a Downing Street official to the New York Times later that day.
"At that point, it was clear to us that there was no containing that information any more," she said. "That email, to us, meant that he had effectively been outed in a statement from an official Downing Street email."
Parkinson's statement made reference to fact that the pair had dated each other for a year and a half, including the period when he was at Vote Leave and Sanni worked as a volunteer and treasurer at another Brexit campaign, BeLeave. The whistleblower claimed he was obliged to inform his family in Pakistan about his sexuality as a result of the statement.
He said he had endured one of the "most awful weekends" of his life after telling the Observer how Vote Leave channelled money through BeLeave, a group linked to Cambridge Analytica, to get around electoral law.
No 10 has been keen to distance itself from Parkinson's actions, despite the fact that a Downing Street official passed on his statement to a journalist.
A spokesman said Parkinson had drafted the statement in response to questions from media organisations and shared it with former colleagues at Vote Leave.
He said it had been shared by Parkinson "for information" with a few officials in No 10 and had only been passed on to a journalist once it had already appeared in the blogpost by Cummings.
"The statement having been posted on Mr Cummings's blog on Friday was subsequently requested by a reporter, and a political member of No 10 staff sent that on to the reporter saying, 'this is in the public domain'," the spokesman said, adding: "I am not a spokesman for Mr Parkinson, but the statement was by its nature personal."
Earlier Sanni had heaped further pressure on the government over the allegations by accusing Parkinson of trying to smear him by revealing the personal information.
Speaking to ITV's Good Morning Britain, he said: "This weekend has been one of the most awful weekends for me. I didn't want to talk about this at all because it is not relevant. The only reason that this was brought to light was just to make it seem that this was a vendetta, when it is not about me."
Read more: www.theguardian.com