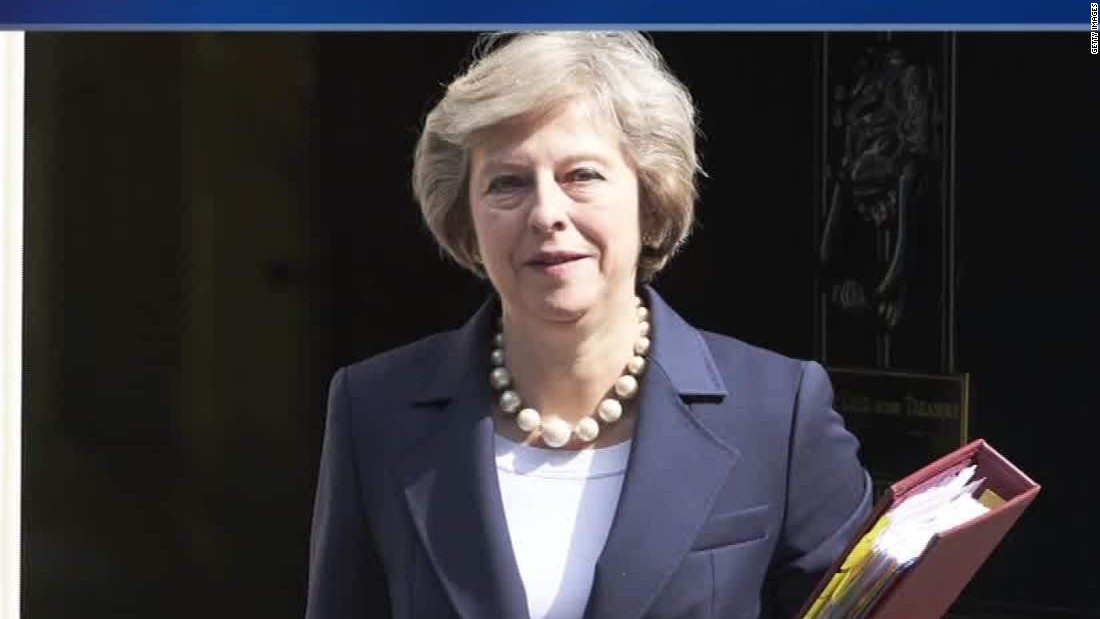 (CNN)Here's a look at the life of Theresa May, prime minister of the United Kingdom.
Birth place: Eastbourne, England
Birth name: Theresa Mary Brasier
Father: Hubert Brasier, Anglican vicar
Mother: Zaidee (Barnes) Brasier
Marriage: Philip May (1980-present)
Education: St. Hugh's College, University of Oxford, Geography, 1974-1977
Religion: Anglican
Other Facts:
Has Type 1 diabetes.
Was the first female chairman of the Conservative Party.
Was introduced to her husband in 1976 at an Oxford Conservative Association dance by Benazir Bhutto, later the prime minister of
Pakistan.
Lost both of her parents in her twenties.
Co-founded
Women2Win
, an organization dedicated to increasing the amount of conservative women in Parliament.
Is the second female prime minister of Great Britain.
Margaret Thatcher
was the first. She served from 1979 to 1990.
Timeline:
1977 – Takes a job with the Bank of England.
1985 – Begins working for the Association for Payment Clearing Services as an adviser on international affairs.
1986-1994 – Councillor in the London borough of Merton.
May 1997 – Elected Conservative MP for Maidenhead.
1999-2001 – Shadow Secretary of State for Education and Employment.
2001-2002 – Shadow Secretary of State for Transport, Local Government and the Regions.
2004-2005 – Shadow Secretary of State for the Family.
May 2010-July 2016 – Home Secretary.
2012 – Introduces the controversial Data Communications Bill, which would require UK internet service providers and communications companies to collect more data about users' online activities. Opponents call it the "Snoopers' Charter."
May 22, 2017 – Following the Manchester explosion, May announces that election campaigning will be suspended until further notice.
Read more: www.cnn.com