Immigration laws restrict access to people who provide much of the low-level work that underlies the economy, and the issue is ignored in the latest trade deal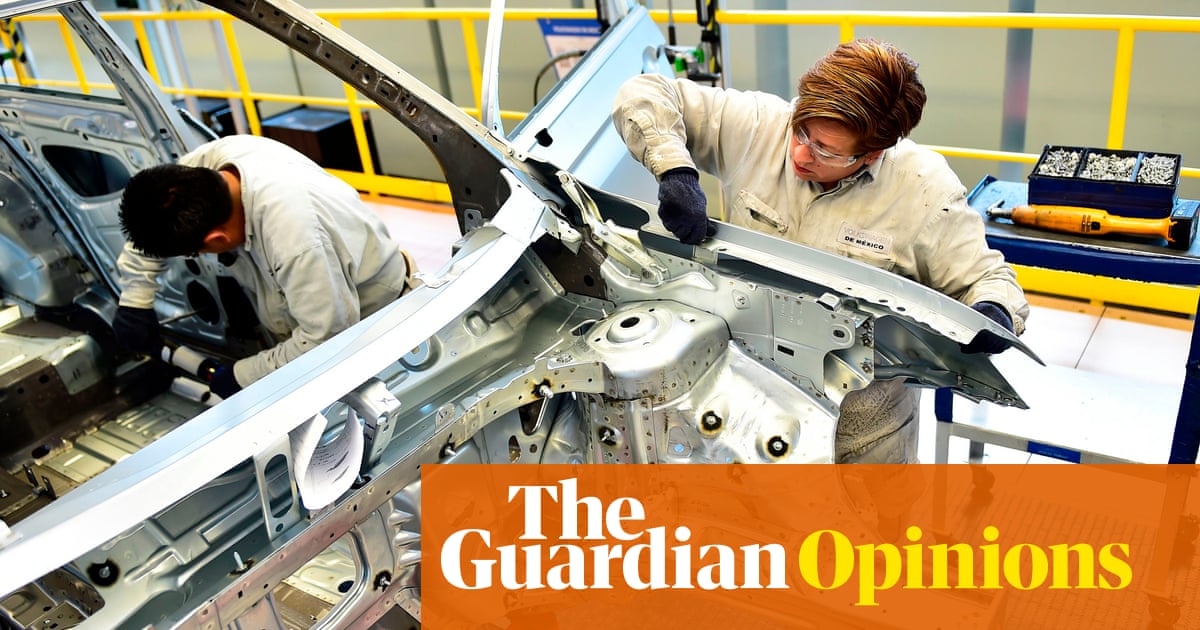 The US and Mexico have reached a trade deal and, though details are scant, that's a good thing for small businesses.
The bill, which will be "fast-tracked", cannot be signed by Donald Trump for at least 90 days once he notifies Congress of his intentions to do so, and that's expected to be soon. It will also require congressional approval. But assuming things go as planned, small businesses in certain industries will benefit.
Mexico has agreed that 75% of its automotive content will be manufactured within the trade bloc (which for now just includes itself and the US but could include Canada if another deal is reached). That's up from the current 62.5% and that potentially means more business for small- and medium-sized parts and equipment manufacturers in the US automotive industry. Mexico has also agreed that 40 to 45% of the automobile content produced will be done so by workers making at least $16 an hour. That's also good news for small businesses in the US, particularly those that are already paying in excess of this minimum wage and that are losing business from cheaper producers south of the border.
The agreement also addresses digital data rules that will hopefully better protect intellectual property and requires a six-year mandated review period. Duty-free access to farm products is also part of the deal, which is welcome news for US farmers, particularly those reeling under tariffs from Europe, Canada and China.
So yes, this deal is good for small business. Except for one thing: what about the people?
All business – and particularly smaller firms – are struggling to find employees. Those running shops, restaurants, construction, technology, healthcare and personal service firms are at a particular disadvantage. Unemployment is low and at the same time immigration laws have been tightened to restrict access to both skilled and unskilled workers that provide much of the low-level work that underlies the economy.
Immigrant workers are "paramount to the success of agriculture and the ag industry", Joyce Kelly, the executive director of the Colorado Pork Producers Council, told the Coloradoan. "Trying to find people who will work on a hog farm and are dependable and reliable is very, very difficult. It has to be addressed." Colorado is facing a low unemployment rate (about 2.7%) and rising minimum wages, both factors which are squeezing small business owners in the state.
And the problem is predicted to get worse. As low-skilled workers in the US decline over the next few years due to an older population and better education, more unskilled labor from Mexico will be needed.
According to a New York Times report, eight of the 15 occupations that will probably grow the fastest through 2024 are the ones that need unskilled workers the most. These include personal care and home health aides, food preparation employees and cleaning service providers. "Ten years from now, there are going to be lots of older people with relatively few low-skilled workers to change their bedpans," David Card, a professor of economics at the University of California, Berkeley told the Times. "That is going to be a huge problem."
Unfortunately, the issue is ignored in the latest trade deal, at least from the details presented so far. Some take the position that immigration reform and a trade bill with Mexico are two separate issues. For most small businesses – and particularly the ones who rely on low-skilled workers – the two issues are very much intertwined.
Read more: www.theguardian.com