Some children see only things to hate about the way they look. Their condition can lead to depression, anxiety, self-surgery and even suicide, reports Eva Wiseman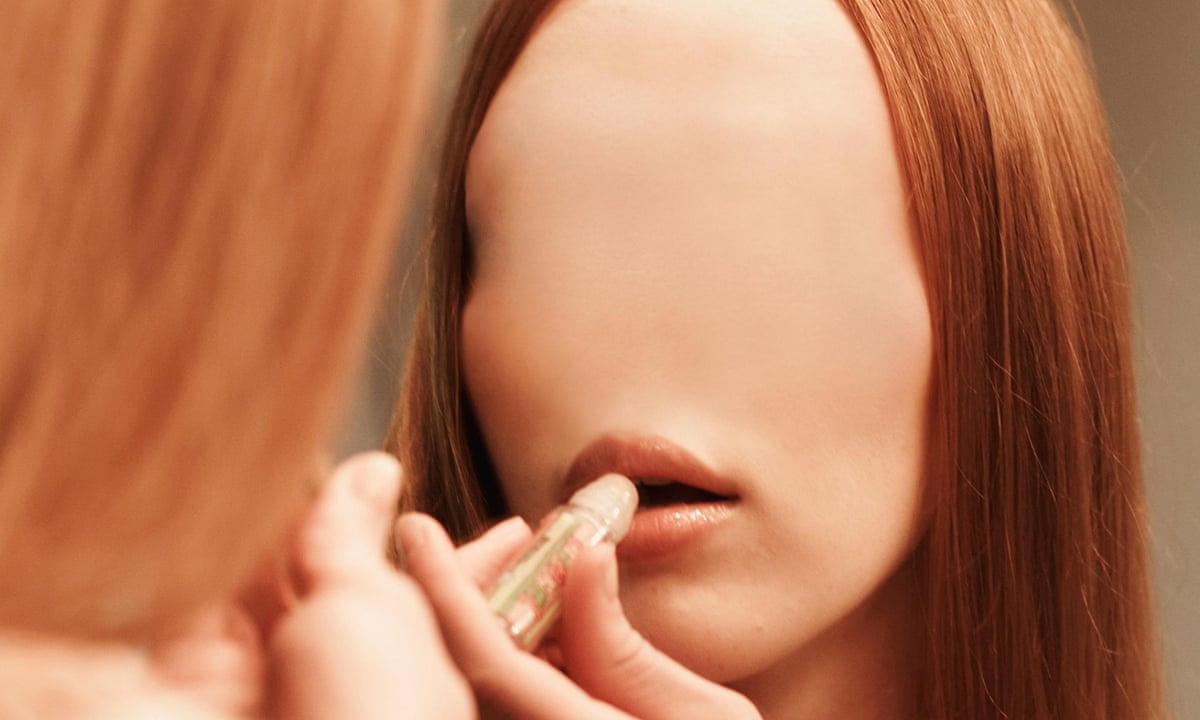 A man took a razor blade and very carefully cut open his nose lengthways. His aim was to remove the cartilage and replace it with that of a chicken. Finally, he thought, hed feel so much better. In America a man took a hammer to his face. Somebody cut the ends of their fingers off. Across the world people are standing in bathrooms with knives, quietly hating themselves. Self-surgery is one of the hallmarks of body dysmorphic disorder (BDD), where a person has a distorted view of how they look. A nose, a hand. A place to focus on, and to hate.
Most of us care about our appearance. Walking to work, reflective surfaces distract us. We make small adjustments, conceal, straighten. We like to be seen from particular angles, and profess to hate our arms. But it is the point at which these concerns become an obsession when the worry interferes with a persons life, when they cant leave the house because theyre stuck looking in the mirror, when relationships fail and work falters, thats when it becomes a disorder. And thats when the Maudsley hospital gets involved.
The Maudsley, in London, is the worlds oldest psychiatric institution. Today this imposing red-brick building on a shallow hill is surrounded by smaller units they take up a city block alongside a railway line and its in one of these squat buildings at the back that I wait for doctors Laura Bowyer and Bruce Clark. The walls of the Michael Rutter Centre for Children and Adolescents (named after the father of child psychology) are lime green and heavy with leaflets family therapy, bulimia, missing people and parents sit with their children, and the children sit with their phones.
This is the only clinic in the country to treat BDD in the young; they recently became the first in the world to publish a randomised control trial of cognitive behavioural therapy (CBT) or body dysmorphic disorder in children and adolescents. Studies on adults, while still fairly scarce, are more common. While their trial on treating adolescents was taking place, researchers in Sweden were conducting the largest study of body dysmorphic patients yet, finding that they could benefit from courses of CBT sessions online. Both studies agree that CBT works all agree they have a cure. The problem now is finding the patients.
BDD is fairly common its estimated that up to one in 50 people are suffering to varying degrees. Another way to think about it, says Clark, is that if you look around a double-decker bus, its likely theres somebody with BDD travelling in the same direction.
The Body Dysmorphic Disorder Foundation lists a number of famous people who may have had BDD, including Andy Warhol, Franz Kafka, Sylvia Plath and Michael Jackson, his face, after multiple surgeries, an Edvard Munch-ish scream. Its estimated that up to 20% of people who receive cosmetic surgery have it. In 2001 a survey of plastic surgeons in the US found that 84% said theyd operated on a patient who they came to realise had BDD, and of them, the majority said they had a poor outcome the patient wasnt satisfied. There are recorded cases of surgeons murdered by patients who had BDD.
But comparatively little has been published about the disorder, and even less about the disorder in young people. Very few sufferers declare their symptoms, and not all psychiatrists (let alone GPs) are trained to spot them. More commonly, the practitioners who see people with BDD first are cosmetic surgeons. Patients rarely believe theyre mentally ill they just believe theyre ugly.
Zoe, 19, has the cheeky beauty of a Disney star. After Laura Bowyer introduces us, as her mother and I settle into NHS sofas, as she begins to describe her life, I find my eyes drifting across her face in search of the feature she so hates. Im at a loss she is symmetrical, she is clear-skinned, she is beautiful. Zoe was 13 when a classmate first called her ugly. She began, she says, scrutinising myself, trying to improve myself, to avoid being ridiculed at school. But there were limits to what she could improve. The verbal abuse was specific to being a black woman. They talked about my disgusting hair, things like that. These are things I cant change. At 14 she was diagnosed with anorexia, and with treatment started getting better, then worse. Anorexia and BDD, while related, are quite distinct. Most people with BDD arent preoccupied with their weight; instead they most commonly focus on their skin, hair or nose (in that order). And while anorexia is most commonly seen in women, the demographics for BDD are not only evenly distributed across gender lines but across the world. Every language, Im reminded, has a word for ugly.
When Zoe moved school for her A-levels, she presented her mother with a typed list of the surgeries she required. Liposuction, fat transfers, ear pinning, a chin alteration, knee surgery. She was quite aggressive, her mother says quietly. She would throw things. It was a dark time. She looks down at her hands, where her knuckles are white from gripping. When Zoe was referred to Bowyer with BDD she was 17 and hadnt left the house for three months. Zoe hid her face with a headscarf, and had used acid solutions bought online to bleach her skin. I felt trapped in my body, Zoe says. I felt like my skin was crawling. I itched. I never felt clean. I spent hours looking in the mirror, and after a while my face would shift. At home she broke the mirrors. Id type into Google: Are my friends lying? On the anorexia forums she would find validation. People would agree theyd say I was right, that I was ugly, that I was fat. At her worst, after three hours online, and four in front of the mirror, I didnt want to live. Because I knew nobody would ever love me.
Read more: www.theguardian.com