In saying that woman should face punishment for illegal abortion, Trump unwittingly exposed the hypocrisy of the rights claim to care about us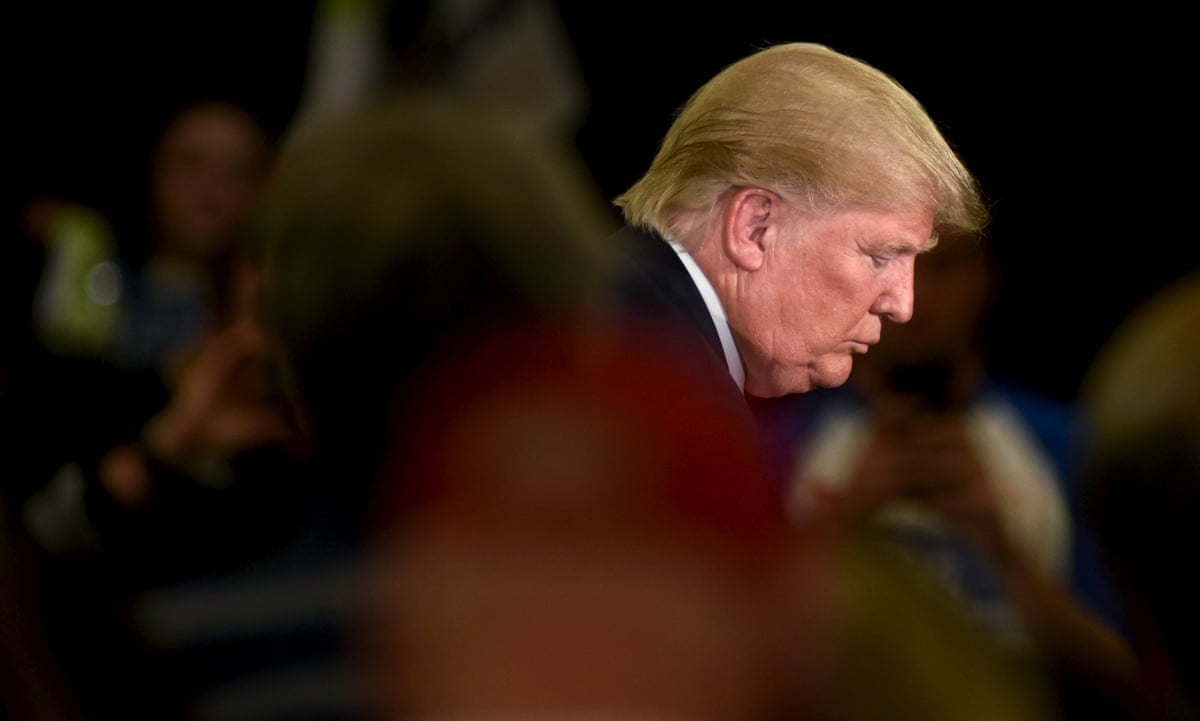 Donald Trump, the man who has said he wants to kill the wives and children of terrorists, deport millions of undocumented people, and build a wall to keep rapist Mexicans out, has now turned his punitive eye towards women who get abortions. On Wednesday, the presumptive Republican nominee for president told MSNBCs Chris Matthews that women who illegally end their pregnancies should face some sort of punishment.
Apparently Trump wasnt aware of the fantastical but common Republican refrain that while abortion should be illegal, women themselves shouldnt be punished a diplomatic but wholly dishonest response in a country where women have already been jailed for ending their pregnancies. Trump also acknowledged that if abortion were banned, women would seek out the procedure in illegal places, once again stepping in the anti-choice party line that insists pre-Roe back alley abortions are a myth.
Thats why Trumps comments not only angered pro-choice activists, but those on the right who have spent an awful lot of time trying to convince Americans that overturning Roe v Wade isnt anti-woman. Talking about punishment reminds voters exactly what outlawing abortion would mean for the one out of three American women who end a pregnancy. They dont want us to think about the more than 100,000 women in Texas who have already attempted to self-abort, or the woman in Tennessee who was arrested after trying to end her pregnancy with a coat hanger.
Instead, those who would see abortion made illegal drape their dangerous policies in flowery language being careful to paint women as ignorant victims, not criminals. After Trumps comments, Jeanne Mancini, president of the March for Life Education and Defense Fund, says that women shouldnt be punished for getting abortions but offered paths for healing. Marjorie Dannenfelser, president of the Susan B Anthony List, insisted that women who get abortions are gravely wounded and that only those performing abortions should be punished.
And Ted Cruz, who opposes abortion even in cases of rape and incest, released a statement that said: We shouldnt be talking about punishing women; we should affirm their dignity and gift to bring life into the world. Cruz did not explain how forcing an 11 year old rape victim to give birth as was the case last year in Paraguay where the abortion laws mirror Cruzs preferences would affirm the childs dignity.
It didnt take Trump long to reverse his position, of course; a few hours after his comments the candidate that cant seem to keep his policy positions straight released a statement that the doctor or any other person performing this illegal act upon a woman would be held legally responsible, not the woman, calling those who obtain abortions victims.
But coming around to the carefully cultivated talking points of anti-abortion groups doesnt change the fact that Trumps original statements are true. (Hey, theres a first time for everything.) When abortion is illegal or even difficult to obtain women will seek out dangerous and illegal procedures. If Roe is overturned, women will be arrested and thrown in jail.
Trumps accidental spotlight on one of the most inconvenient truths of the Republican platform that outlawing abortion means hurting women may not last long. It wont be long before Trump says another stupid and horrible thing for us all to be outraged over, and the headlines will change from focusing on women and abortion to some other issue. But not all of us will forget. At least, not one in three of us.
Read more: www.theguardian.com