Deep in the deep Rio Grande Valley, plans for president Trumps wall would cut through towns and communities. In Madero, families fear the loss of their livelihood but vow to resist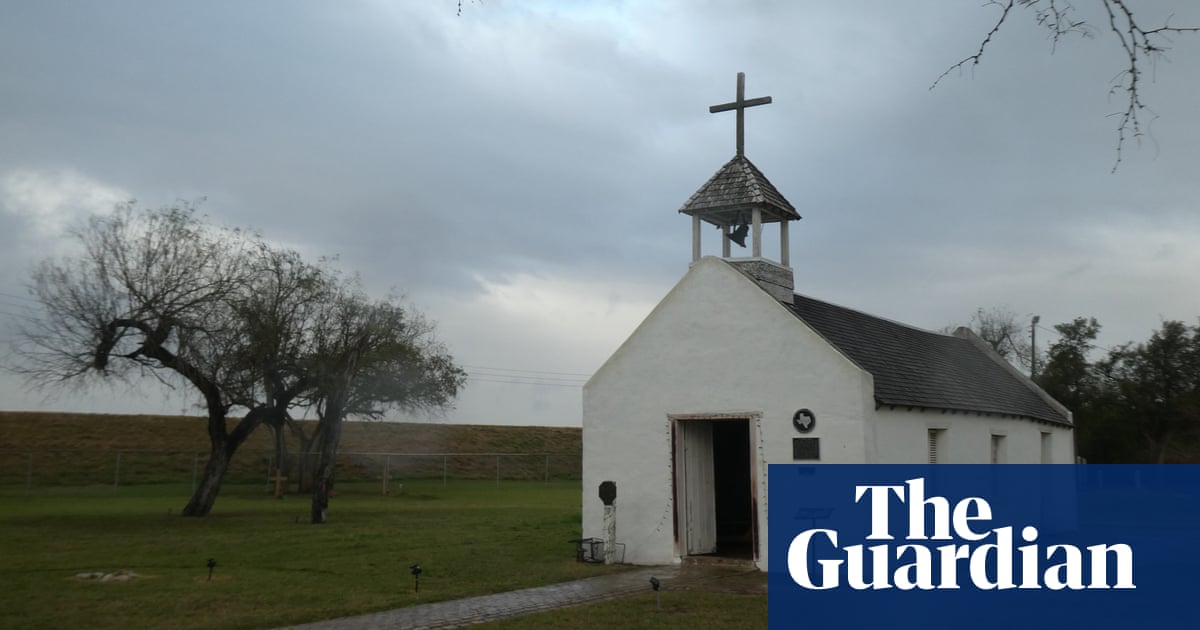 Rey Anzaldua walks the path, through a pluvial afternoon on the Rio Grande reach opposite Mexico, towards the little church where he has worshipped "since I was five years old"– the lovely chapel of La Lomita, built in 1865 on a Spanish land grant of 1767. It is a jewel: candle smoke and the musky scent of whitewashed stone wrapping the Virgin of Guadalupe icon and offerings of flowers and corn.
Rey's family has been here since the 1750s. His extended family "had three Spanish land grants between 16,000 and 18,000 acres along the Rio Grande river and the bridge between," Rey said. "We don't have much of that now."
Rey has served his time and country as special agent for US customs – stopping contraband north and southbound – and wears his Vietnam Veteran's cap and jacket. He and his family still own land along the river border here, and nearby.
That's the problem.
Hard to imagine, but the levee running beside La Lomita chapel, in the tiny hamlet of Madero in Texas's south-west corner, has been battered by – but survived – hurricanes and floods, and is now designated to be the course of a new border wall, cutting the chapel off from its congregation. This wall was planned before Donald Trump's national emergency, budgeted under the presidencies of George W Bush and Barak Obama.
Father Roy Snipes, known locally as the "cowboy priest" for his Stetson hat, leads prayers for his chapel to be spared. "It would still be a sacred place," he said, "but it would be a sacred place that was desecrated."
Read more: www.theguardian.com