In her column lifting the lid on the film and TV industry, an Oscar and Golden Globe-nominated actor describes thrills and bloodshed of the Academy Awards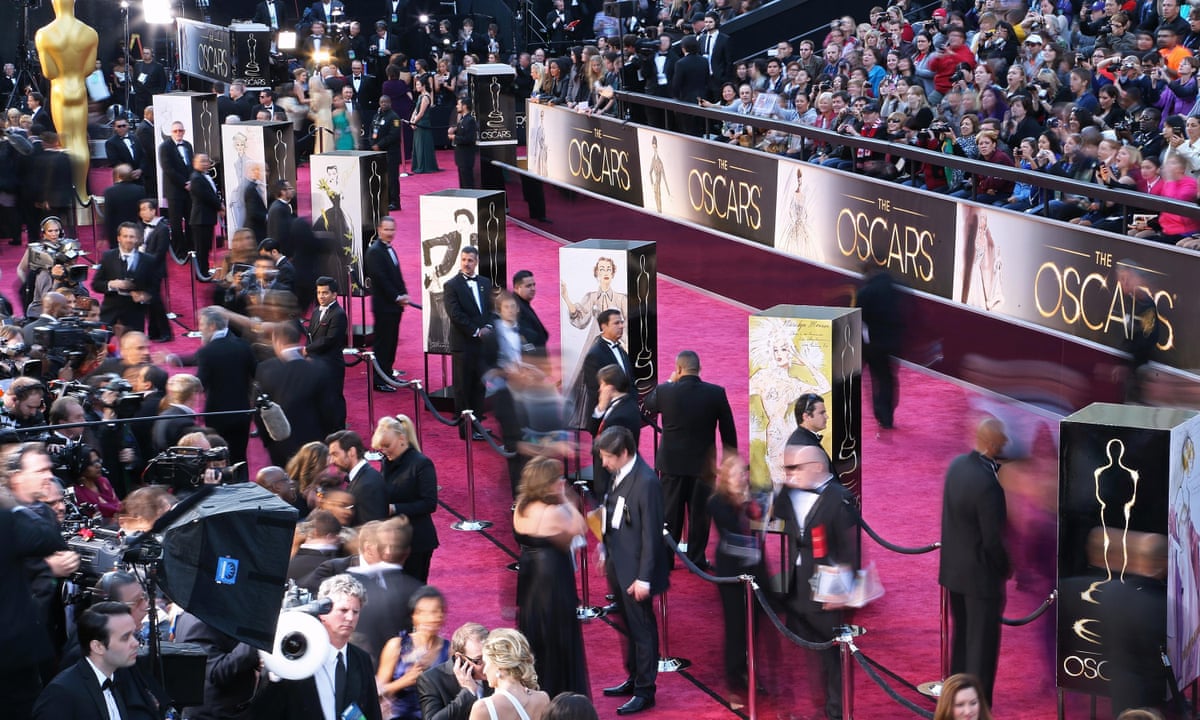 I was asleep when it was announced Id been nominated for an Academy Award. They read the nominees names out at about 6am and Id reasoned hysteria or disappointment whichever way the wind blew would be better met after 8am and a large coffee.
It took a family member shinning up the fire escape and yelling through my bedroom window for me to actually find out. I remember us standing in my living room with two other friends whod climbed up the fire escape too, jumping up and down like we were 10. Honestly, anyone who tells you it isnt a thrilling, wonderful moment in their life is probably a bit of an ass-hat.
Ass-hats aside, awards and nominations carry a pointed cynicism within them. They are the result of political campaigns run with extreme precision ending up with beautiful people congratulating themselves on being good. For a smaller film though, a nomination can mean a huge difference in foreign sales and visibility in a crowded market. For all budgets it means tons more seats filled and revenue made. It can also launch previously unrecognized careers. (Tell me youd heard of Alejandro Irritu before Birdman?)
We are living in a time when the bodies that vote for these awards are being called into question. The lack of diversity of women, millennials and people of color in the Academy has been in the news a lot lately. I would argue that the Hollywood Foreign Press, which decides the Golden Globe nominees and winners and has a median age of around 60, could probably do with a bit of an overhaul as well.
There is clearly a huge amount of reformation that needs to occur, but as with most things that are based around a traditionally white format, and one that has generated shitloads of money for many years, the notion of it becoming a meritocracy is sort of laughable.
And yet.
Being nominated for, and going to the Oscars, is an incredibly exciting moment. (Im speaking as an actor who, like most actors, will usually shun their previously hard born beliefs about democracy if theres prize in the offing.)
After finding out youve been nominated, the rest of the day is spent telling the press how unbelievably excited you are. And the best thing is you ARE. You will scream on the phone with people who are in the movie you were nominated for, some of whom will also have been nominated and everyone will say: Yeah but Leonardo DiCaprio will win. Then you will start going to different hotels and in these hotels, whole suites will be taken up with racks and racks of gowns and shoes and jewels and you will initially feel like a pirate and you will not fit into anything because you are a normal girl size, but by the fourth week of trying on dresses you will suddenly fit into everything on account of the coffee and cigarettes and nerves.
I know stylists who are offered thousands of dollars to get their clients into certain designers gowns for the Oscars. It makes sense, as the Oscars offer arguably the biggest runway/red carpet in the world. I had many beautiful dresses made and sent, unsolicited, by some of the greatest designers in the world totally worth a shot, but most of the time you end up having a dress made for you by a designer with whom youve established some sort of relationship. My dad cried when he saw me in my dress, and he gave me $20 to put in my purse in case I had to get a cab home.
I remember feeling like a gladiator (more studded evening bag than giant club) getting out of the car to the deafening screams of thousands of onlookers, every camera trained, knowing you were the show and that all you could do was smile and smile and smile some more, until the bloodshed began.
The day after the awards and in the weeks following, its quite hard to avoid witnessing how your dress went down. Best or worst, you find yourself on the cover of tabloids and in the giant, fashion recaps all the glossies end up having, and far more pervasively on websites devoted to deconstructing your boobs/legs/crpiness of bat-wing. I never look at that stuff anymore, particularly because every invisible blogger is now judge and jury, and I have no interest in the halls-of-mirrors-distortion a thousand voices discussing if you got it right has upon a person. Its horrible when people say mean things about a dress you thought looked lovely. Its also a losing battle to do anything except please yourself, and make sure the dress fits.
As for that ceremony I dont remember that much of it. I do remember getting hugely sweaty armpits and Meryl Streep helping me dry them under the hand blower thing in the ladies room. Clearly the woman is a saint as she also reminded me to take the blotting tissues out from under my arms before I went back to my seat. She might also have said that Leonardo was probably going to win.
I partied all night long. The Vanity Fair party was an all-night affair, where people actually danced and where tables were littered with statuettes. There was an appropriate amount of sobbing at the bar, and here and there, wonderful actors youd grown up watching on screen, would be passed out on glitter strewn banquettes, snoring gently.
Read more: www.theguardian.com