The Opening Ceremony at the Rio Olympics Friday evening was filled with celebrations of Brazilian culture and unity. But for a few brief moments, the message was polarizing and crystal clear: The world must do whatever it can to stop climate change.
"The heat is melting the ice cap," a voice said. "It's disappearing very quickly."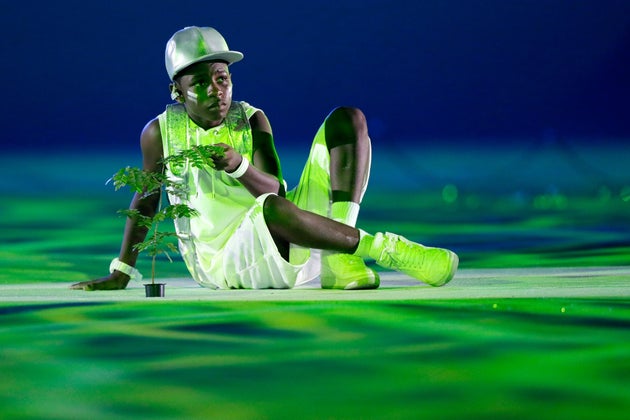 An accompanying segment showed effects of the melting polar ice cap and subsequent rising sea level on places that include Amsterdam, Dubai, Lagos, Shanghai, Florida and Rio de Janeiro itself. A green peace sign shone in the middle of Maracana Stadium.
The Opening Ceremony also reportedly showed the animation below, created by Ed Hawkins, a climate scientist at the National Center for Atmospheric Science at the University of Reading, according to Mashable.
Fernando Meirelles, who directed the Opening Ceremony, tweeted beforehand that he expected Donald Trump not to approve of the event for many reasons, including its multiculturalism. No word on Trump, but this guy sure seemed upset:
Read more: www.huffingtonpost.com