Barack Obama defends Affordable Care Act as protesters mobilize across US; thousands sign petition to keep PBS funding; anti-transgender bus defaced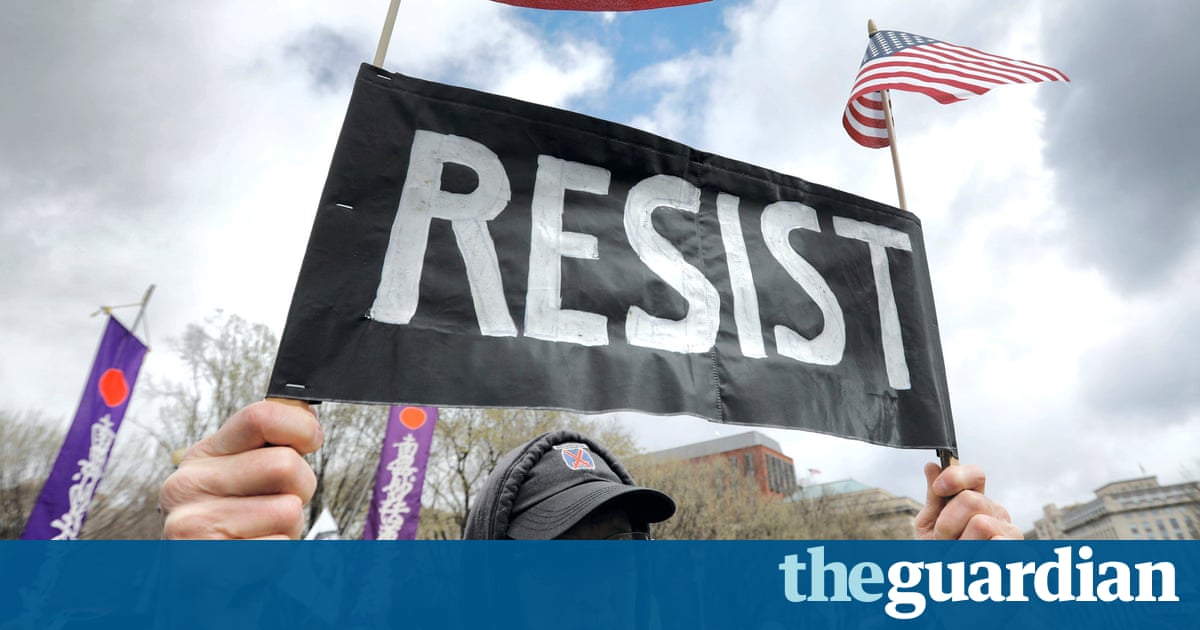 This week in the resistance
A robot joined the fight to defend Obamacare which remains in place indefinitely following a stunning defeat for Donald Trump this afternoon.
Resistbot launched earlier this month but picked up traction this week as protesters sought creative ways to pressure politicians on the healthcare vote.
Created by startup entrepreneur Eric Ries, it turns text messages into faxes which are then sent to members of Congress. And its free Resistbot is supported by donations.
Resistbot was born out of my personal frustrations with trying to contact my members of Congress, Ries said.
My reps phone lines are always jammed, and theres only someone there during the day […] So I designed Resistbot to solve this problem for me. It makes it insanely easy to generate a fax to each of my representatives every day.
Barack joins the fight
Barack Obama broke his silence to defend the Affordable Care Act and appeal to Congress to resist the GOP healthcare bill.
Hours before the scheduled vote, the former president wrote that he had always said we should build on this law [the ACA], just as Americans of both parties worked to improve social security, Medicare, and Medicaid over the years. But he noted more than 20 million people had been helped onto insurance and implied the healthcare legislation backed by Trump would not be an improvement.
So if Republicans are serious about lowering costs while expanding coverage to those who need it, and if theyre prepared to work with Democrats and objective evaluators in finding solutions that accomplish those goals thats something we all should welcome. But we should start from the baseline that any changes will make our healthcare system better, not worse for hardworking Americans.
Read more: www.theguardian.com