I have bad news for Sadiq Khan. It is entirely British to welcome despots and problematic allies, says Guardian columnist Nesrine Malik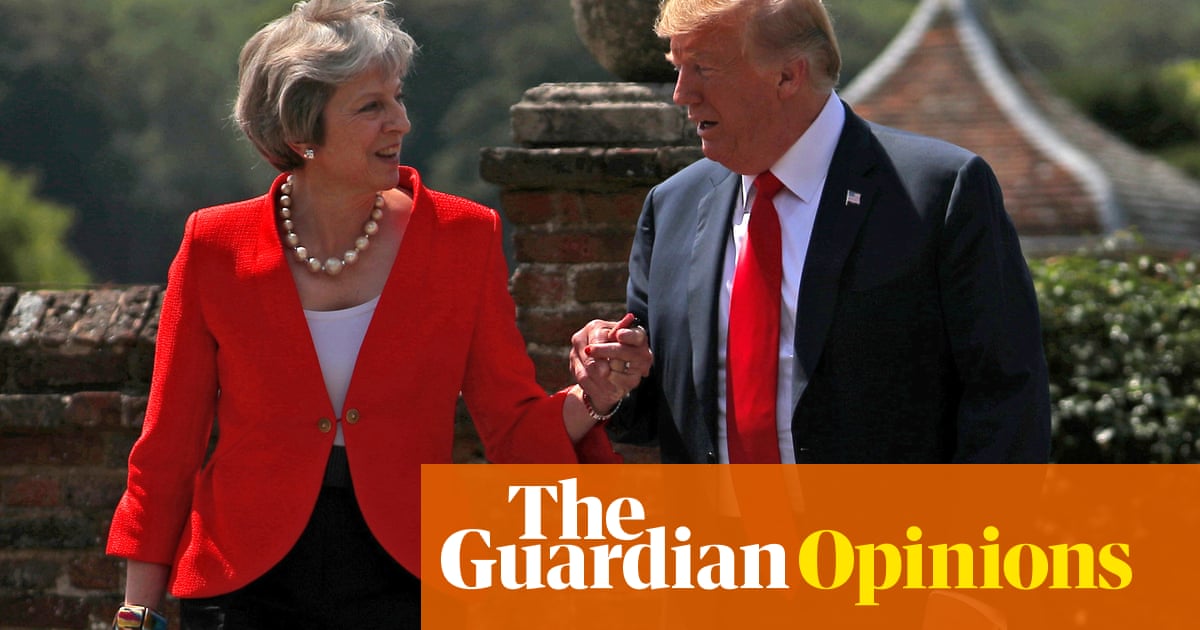 This time it's a full-blown state visit, rather than the brief smash and grab when Donald Trump insulted Theresa May, beefed with Sadiq Khan, and triggered a domestic mini-culture war because of a blimp. The buildup to this week's pageantry was trailed on Sky News with an advertisement featuring an animation of that Donald Trump blimp casting a shadow over London with the tag line "He's back", with ominous music accompanying it, as if the whole affair were some sort of comedy-horror Ghostbusters movie. We have skipped the tragedy part, of history repeating itself, and gone straight to the farce.
And a farce and a spectacle it will be, fulfilling the social aspirations of Trump and all his grim entourage: to be feted with the high ritual and honorifics reserved for the world's political elite. Trump will be a guest of the Queen and attend a ceremony to mark the 75th anniversary of the D-day landings. This sort of red carpet invitation has only been extended previously to two US presidents. So why Trump? British politics is febrile; the government is deadlocked and leaderless. Europe, immigration, race and Islamophobia are sensitive sores. Hosting Trump right now, a man who has already given us his own trailer to the visit with opinions on issues from Brexit to "nasty" Meghan Markle is like asking your pugnacious neighbour over in the middle of your family row.
The answer is, this is what the British do. Khan, writing in the Observer, said he thinks it is "un-British" to roll out the red carpet for Trump. I admire Khan for holding the moral fort, but I have bad news for him. It is, in fact, very British – indeed a hallmark of Britishness – that we roll out the red carpet for foreign despots. For a nation so sure of its lofty values and superior place in the world, its arrogance manifesting in the jostling and shadow-boxing around Brexit, Britain comes across all morally relativist, humble and demure when it comes to Saudi Arabia, or the indulgence of white supremacy in the US. Who are we to say what Trump should do about children dying in border detention camps or Saudis being executed for sorcery?
Read more: www.theguardian.com