The Affordable Care Act extended coverage to millions of young adults, but many are reaching the cutoff point and risk falling through the gaps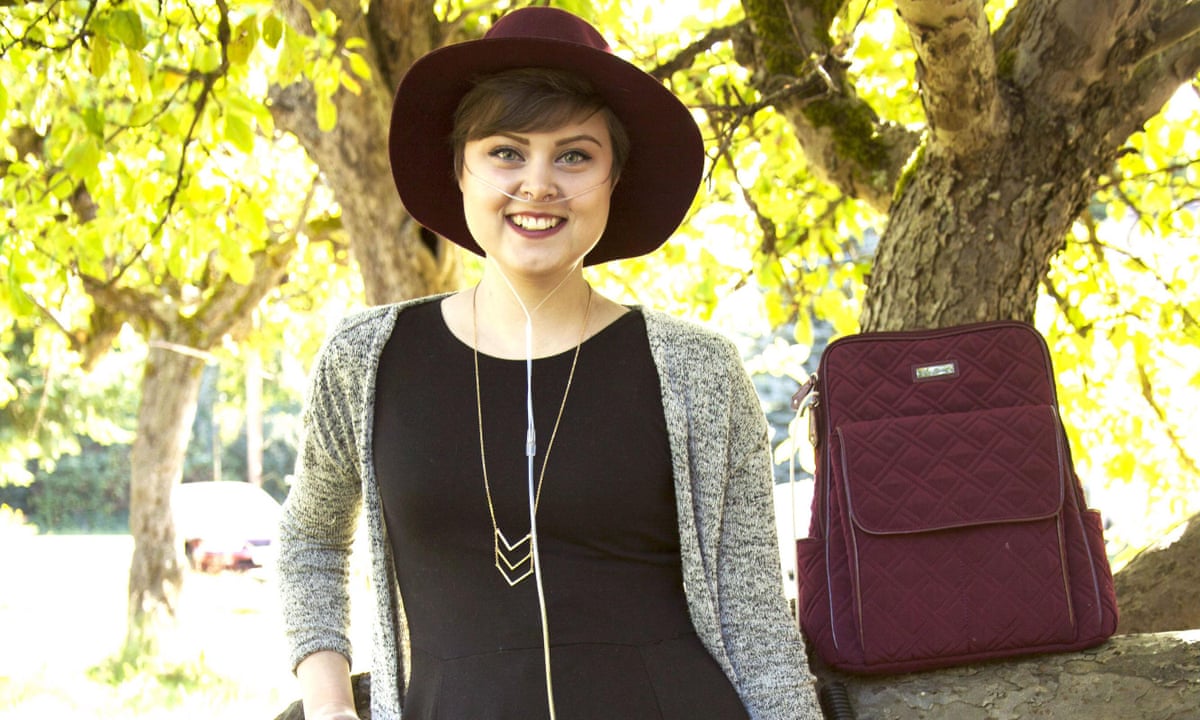 Chanel White is dreading her 26th birthday. It is not ageing itself that shes worried about; what she fears is losing her parents health insurance.
White, 24, is one of several million young people in the US who were able to be put on their parents insurance scheme after Barack Obamas 2010 Affordable Care Act (ACA) was introduced, extending the age at which people aged out of a parental scheme from 18 to 25.
For White, such coverage was crucial. Months before her wedding in 2011, and at the age of just 19, she realised she was very sick. Her hands had been swelling and turning purple, her joints hurt and she was losing her hair.
She was soon diagnosed with thedebilitating and potentially life-threateningautoimmune disease systemic scleroderma. She had to undergo an invasive procedure to open up her blood vessels and had a finger amputated. There were countless appointments with doctors and specialists to help figure out how to treat the complex disease as it developed. At the time of diagnosis, she was not covered by her parents scheme and so received all this treatment without health insurance.
By the time we were married, two months later, we were over $100,000 in medical debt because we did not have insurance, said White.
The hospital ended up putting White on charity care, which reduced her debt to $12,000 more than a years rent in the couples first apartment, which they never moved into because they had to pay off medical bills.
As millennials occupy the insecure space between study and university, or are starting out in employment, they are unlikely to have health insurance, so many fall through the gaps and get saddled with enormous debt at a young age.
The ACA provision was an attempt to address that. It allowed White to get health insurance four or five months after her diagnosis, once her parents had found new jobs that would give them, and therefore her, quality coverage.
The ACA provision has had remarkable effects on young people in the US since it was introduced in September 2010, with 3 million young adults gaining insurance coverage in the 14 months after it was enacted.
Previously, unless they had student healthcare coverage or it was provided through their job, they were often uninsured, said Peter McGough, a University of Wisconsin professor of family medicine.
Unlike other high-income countries, including Canada, the UK and Japan, the US does not have a publicly financed universal healthcare system, despite the fact that taxpayer money funds roughly 64% of healthcare spending in the US.
Young people are generally healthier and are therefore less inclined to use their often small incomes to pay for health insurance. I was young, I was like I dont need health insurance. I never got sick growing up and bam, incurable fatal illness, White said.
Though she is nowinsured, she spends at least $600 per month on medical treatment not covered by her plan. And she is deeply worried about what will happen on her 26th birthday.
While I still have insurance through my parents, I tell my doctors all the time: I have a year and a half you guys need to do anything and everything while we have this because once I have the other coverage theres no guarantee I can see you guys any more, White said.
She plans to use a state insurance plan when she turns 26, which means she will probably no longer have access to the clinicians who have been directing her care.
Ive had friends that have had [that] happen, White said. They were told they can no longer see their doctor and they are going so downhill. Thats terrifying. I dont want that to happen to me.
McGough said that when the ACA coverage provision was enacted, a quarter of the young patients he saw for the first time were there for untreated mental health issues. Such problems peak in young adulthood, right when young people had previously been cut off from their parents plans.
Every aspect of the US mental healthcare system is overwhelmed by demand; reimbursements for mental health services tend to be low, which has driven many clinicians to stop accepting insurance altogether. And young people may be reluctant to seek care while covered by their parents insurance because of the stigma surrounding mental health disorders.
Read more: www.theguardian.com