It was a day that began with hope and ended with shock. A year after 8 November, Clinton supporters share their memories and stunned text messages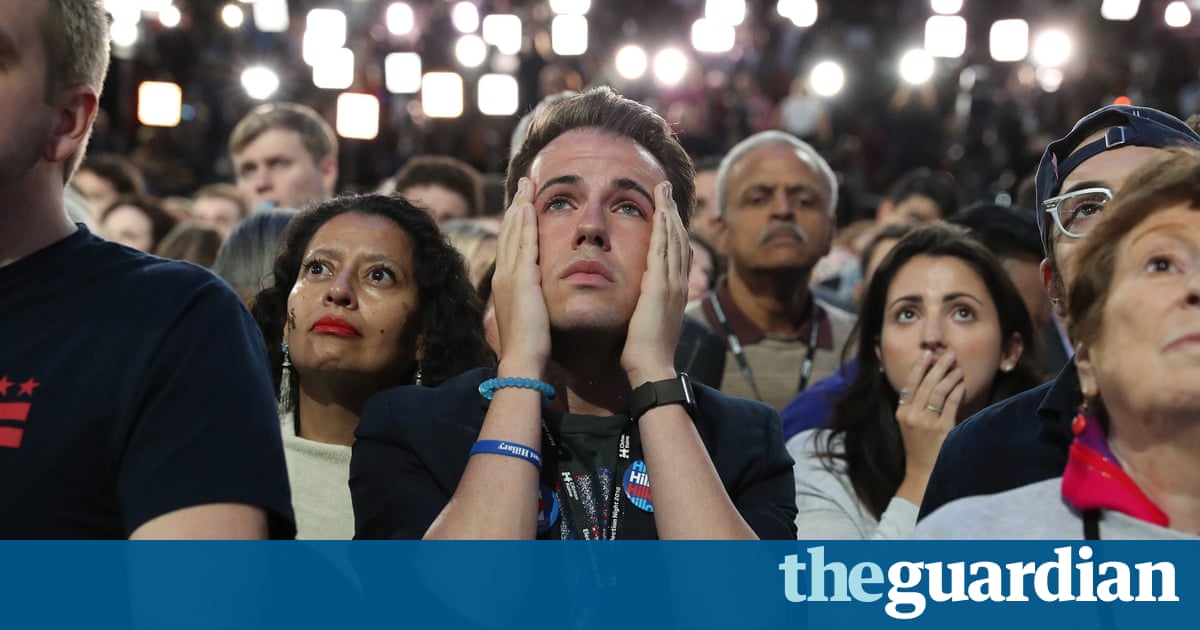 It's a night that will be ingrained in people's minds for generations to come: 8 November 2016. The night Donald Trump proved all political pundits, and pollsters wrong and spread much shock, and a lot of alarm, across the planet, while delighting his supporters.
For people watching the results unfold in the US, particularly those who supported Hillary Clinton and were preparing to celebrate America's first female president, it was a turbulent night. Many people watched the event unfold through updates on their phones and tried to make sense of the moment by texting their family and friends.
On the first anniversary of Trump's election, the Guardian looks back on the evening through the eyes of Clinton supporters across the country. Some supporters shared the text message exchanges they had that evening.
The morning: America goes to the polls