Despite claims made in her recent book, the news editors at the paper were never hostile to Clinton. The only proof I have is that I was there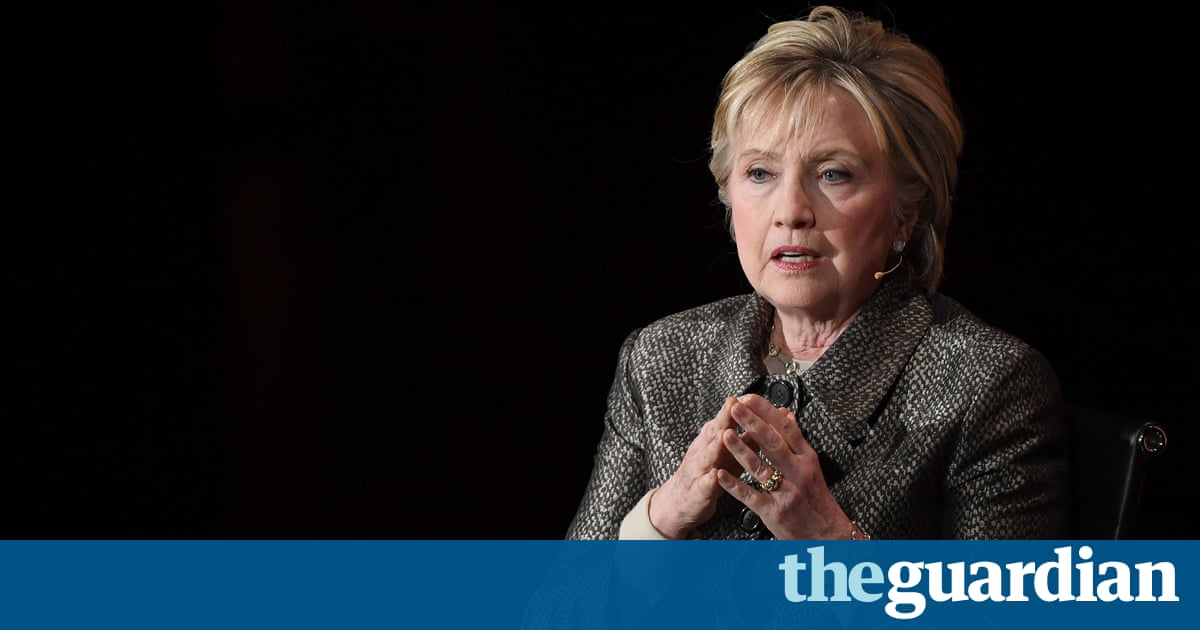 In her book, Hillary Clinton says the news media has not done enough soul-searching about its role in her loss.
Her argument boils down to this: too much firepower was aimed at her emails, part of a long pattern of unfair scandal mongering over the years. Unfair press coverage fueled the "lock her up" frenzy and created doubts in the minds of some undecided voters.
Conversely, there was way too little scrutiny of Donald Trump and too much reactive coverage of his every tweet and rally. He was clickbait and ratings manna for the news media. The New York Times bears the brunt of her criticisms.
At an excellent event sponsored by the Texas Tribune, a non-profit news organization, I spent three days in Austin recently with many of the most prominent political reporters and editors in the country, examining the performance of the press in the 2016 election.
As the person who directed much of the investigative and political coverage at the Times from 2000-2014, when Hillary Clinton was mounting her own political career, her critique is one that I have spent many hours ruminating, well before What Happened was published or the Tribune conference took place.
Clinton believes the news editors at the Times had a vendetta against her. "Over the years, going all the way back to the Whitewater inquisition," she writes, "it's seemed as if many of those in charge of political coverage at the New York Times have viewed me with hostility and skepticism."
It's a particularly wounding charge for a newspaper that champions covering the news "without fear or favor". It comes at a particularly sensitive time when, despite surging subscriptions, the Times, like every news organization, confronts epic levels of public distrust.
It's also untrue.
The news editors of the Times were never hostile to Clinton and had no agenda to hurt her. I know my words will also be met with skepticism. The only proof I have is that I was there.
Although I was fired as executive editor in 2014, all of the editors who directed political coverage in 2016 were appointed by me. I communicated with many of them during the election. I won't defend every decision they made, but none was made because of either skepticism or hostility toward Clinton.
Compared to other issues and Donald Trump's many ethical conflicts, I agree that the email story, which was broken by the Times in 2015, got disproportionate attention and that there were too many stories on it. But to allege that any overplay was the result of editors' hostility is pernicious and wrong.
Having the likely Democratic nominee and frontrunner for the White House under investigation by the Obama justice department was a major story by any editorial standard. As Clinton herself outlines in the book, FBI director James Comey upended the campaign with his October 28 letter to Congress re-opening the probe. It was a seismic event, one with huge political and legal implications. It merited multiple front-page stories.
The false belief that the Times had a long-standing anti-Clinton vendetta has been stoked over the years by some of her supporters and other journalists, like James Fallows. There are many examples of even-handed coverage to refute it. And I can offer some information about some of the editorial decisions that have drawn criticism.
I was the editor who assigned a full-time reporter to cover Clinton in 2007 because her donors told me that she was contacting them about a certain presidential run. I was the editor who assigned a team to investigate the Clinton Foundation. This was not because I wanted to sully its good works, which the Times also covered. Rather, it was because some of its donors were seeking foreign business deals with the help of former President Clinton and so many of them were also her campaign supporters.
Politicians' foundations and their exorbitant speaking fees were subjects I had covered as an investigative reporter at The Wall Street Journal because they both presented such rich potential for conflict of interest. Surely Clinton had to know her fees from Goldman Sachs and the foreign foundation donors were destined for press scrutiny.
In What Happened, Clinton notes that I wrote in a column for the Guardian that she was honest and trustworthy, the qualities on which she polled poorly among voters. There was no evidence of her having taken any action that was influenced by donors. She had the highest rating for being truthful in the 2016 campaign, according to the fact-checking organization Politifact. These were major reasons for my conclusion.
I wrote in that same column that Clinton had needlessly weakened her credibility through poor judgment, a serious flaw in a president. Some of her money-making ventures over the years, while not "crooked" or illegal, were imprudent for someone who planned to run for president.
Still, any of Clinton's weaknesses do pale next to Trump's lies and financial opacity. His family behaves like the Chinese princelings. His foundation's lack of charity is far more shocking than any deal-making by Clinton Foundation donors. There is no equivalency. Clinton is right that her various imbroglios received disproportionate attention from the Times and the rest of the press.
One reason is that almost everyone in the news media mistakenly thought she would become president. The competition between news organizations, working 24/7, the pressure to protect a scoop and then stay ahead, the misallocation of strained resources and multiple other factors help explain most of the disparity in the coverage. Thankfully, the Times and others have taken a lot of remedial action since election day. I've never seen so much strong investigative reporting.
Without the Times' investigative muscle, the dimensions of Russia's meddling in the 2016 election would not be have been revealed. Indeed, Clinton herself relies on the Times' reporting in the many pages of her book devoted to the subject.
The same newsroom that regularly produces this difficult and crucial work never stacked the deck against Hillary Clinton. It just didn't happen.
Jill Abramson is the former executive editor of the New York Times
Read more: www.theguardian.com