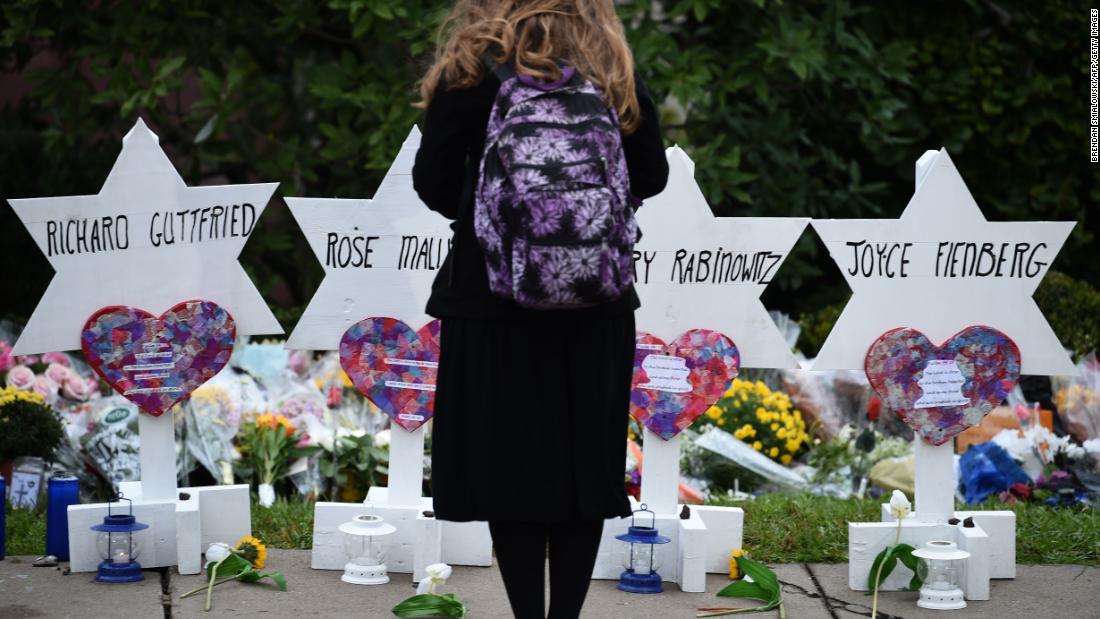 (CNN)In the immediate aftermath of mail bombs and suspicious packages sent to former President Barack Obama and former first lady Hillary Clinton, former CIA Director John Brennan, former Vice President Joe Biden, Representative Maxine Waters, Senator Cory Booker and former Director of National Intelligence James Clapper at CNN, among others, President Donald J. Trump said he would have the acts labeled "domestic terrorism." In his statement, Senate majority leader Mitch McConnell also referred to the incidents as "attempted acts of domestic terrorism."
On Friday, authorities arrested a suspect,
Cesar Sayoc
, 56, in connection with the packages. There would be no respite for Americans, however, as Saturday morning brought another attack. Police say suspect Robert Bowers opened fire on a
Jewish congregation in Pittsburgh
, killing 11 people.
Neither Bowers nor Sayoc have been charged with "domestic terrorism," nor will they. This is because current US federal law fails to specify that "domestic terrorism" is a crime and "material support for terrorism" prosecutions are generally limited to those who have connections to "foreign terrorist organizations." In cases where US law does allow for such prosecutions under a generic "terrorism" label, domestic terrorists
are rarely charged
.
As a spokesperson from the FBI Agents Association t
old CNN
on Saturday: "It is time to treat domestic terrorism as the national threat that it is, and track, analyze, and punish political violence at the federal level. Winning the fight against domestic terrorism is not about parties or political views; it is about ending political violence." The organization has also called on Congress to immediately amend the United States Code such that "domestic terrorism" becomes a crime with specific penalties and is freed from the legal and political uncertainties in which it is currently mired.
It's important now to consider the legal context any domestic terrorism prosecution currently faces.
The failure of this section to include domestic terrorist organizations is indicative of the lopsided emphasis on international terrorism as the greater threat. A stipulation to create a designated list of domestic terrorist organizations for instance, would permit greater monitoring of such organizations along with more public awareness of their illegality.
The lopsided counter-terrorism strategy that tries to preemptively prosecute those who support foreign terror groups but awaits the commission of actual acts when it comes to domestic terror groups must be corrected immediately. The way to do this is to create "domestic terrorism" as a specific crime. In addition, the enforcement of 2339A should be expanded to include domestic terrorists and the scope of 2339B expanded to include "domestic terror organization."
Without such reforms and the increased power they would provide law enforcement to identify and prosecute domestic terrorists, Americans remain frighteningly vulnerable to an ever-increasing spate of terror attacks committed by those who are being given free rein to do so.
Read more: www.cnn.com