Editorial: The Thai monarchy sits atop an extremely hierarchical and unequal society. This must change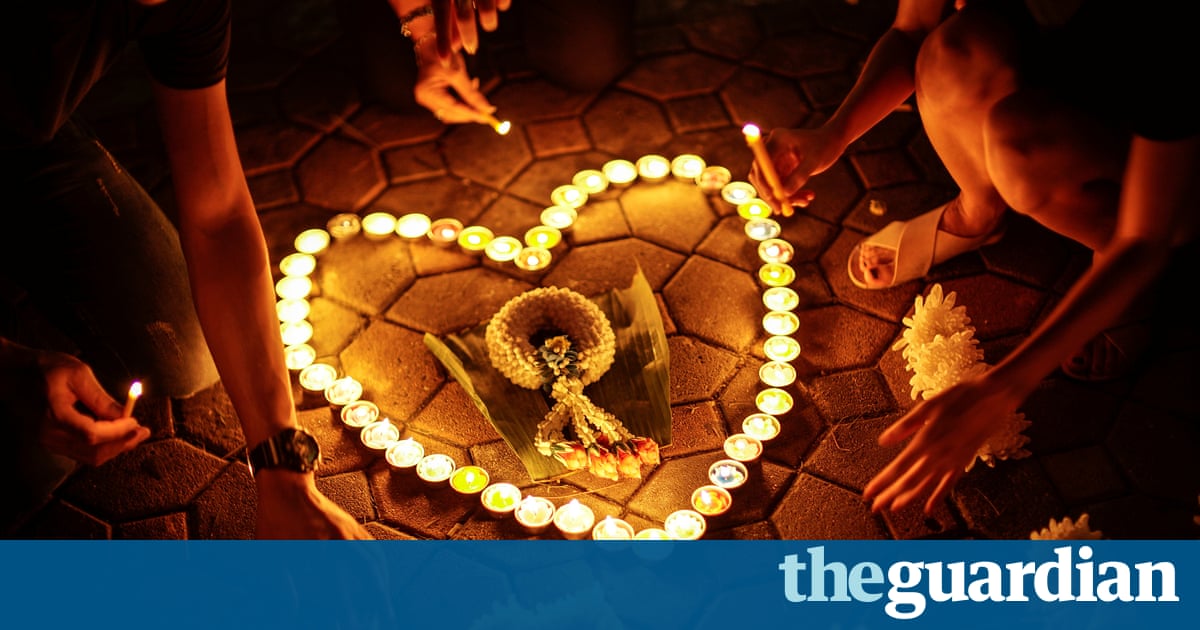 As King Bhumibol Adulyadejs black-clad subjects embark upon a year of mourning, they are marking not only the passing of a widely revered ruler but also that of an era. He inherited the throne as an 18-year-old who had never expected to become Thailands leader and had not even grown up there, yet Bhumibol ruled for longer than any other contemporaneous monarch. After seven decades, he seemed the one constant in a nation that transformed itself economically and continued to struggle politically through multiple coups and outbursts of popular discontent.
The king and, more importantly, the powerful figures around him returned the monarchy to the centre of Thai politics, society and culture. Bhumibols image was that of an incorruptible peoples ruler, tirelessly engaged in development projects. Though he papered over cracks, he could not close them; and while at times he reined in military excesses, he repeatedly sided with conservative forces. His departure leaves the stage to large personalities, powerful interests and palace intrigue.
His named successor, the crown prince, Maha Vajiralongkorn seen by many as the antithesis of his sober father, thanks not least to his successive consorts and flamboyant lifestyle has asked for a year to mourn before ascending the throne. The regent, a 96-year-old palace powerbroker, was reported in the past to have favoured the more popular crown princess. The ruling military junta has apparently decided to embrace the heir, despite its concerns, thanks to the looming figure in the wings: ousted prime minister and billionaire Thaksin Shinawatra, watching events from exile. He tore up the Thai political rulebook and proved adept at forming useful alliances. Portraying this as a psycho- and political drama, however, misunderstands what is really at stake. The true story is not about Thailands rulers but about its 68 million people, who have mostly been denied either a say or a fair share in its prosperity. Though Thailand has transformed itself from a low- to upper-income country in less than a generation, rural populations, in particular, have been left far behind. Almost a quarter live in poverty, while a tiny fraction 0.1% own nearly half of the countrys total assets.
Large parts of the population no longer regard that as tolerable. The kings death marks the end of an age of deference. Thailand must begin to address the questions it has ducked; even if its elites believe that current arrangements are desirable, they need to ask themselves whether they are sustainable. The answer is surely no. In an age of globalisation and social media, inequality and manipulation are increasingly visible and debated despite the juntas censorship and use of harsh lse-majest laws. The ousting of Mr Thaksin, and then his proxies, only bolstered his appeal. Those who oppose him and there are plenty of good reasons to be concerned about Mr Thaksins democrat-autocrat politics should acknowledge that his populism was rooted not just in murderous extrajudicial killings in a war on drugs but in policies such as healthcare reform that addressed real needs and concerns. Thai anxieties are understandable. It is possible that the coming years will see further political turbulence and potential hardship. But the country has an opportunity to look at itself afresh. It should use it wisely.
Read more: www.theguardian.com