As sexual misconduct makes headlines, caregivers crisis is marked by thorny questions as alleged perpetrators may be infirm, facing dementia, or dying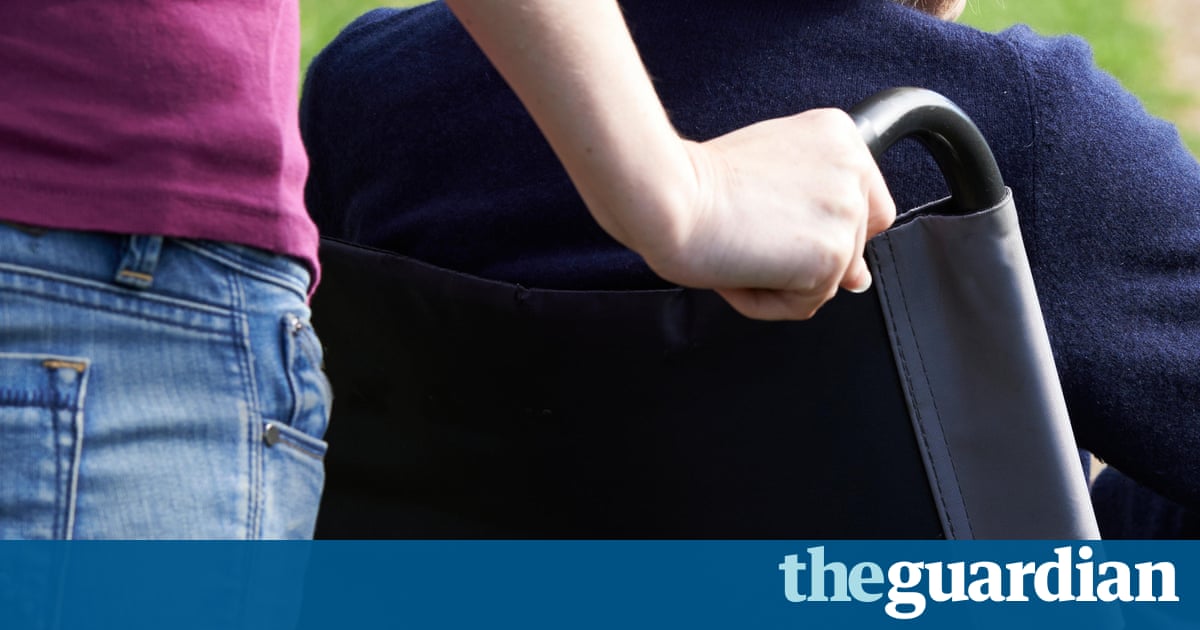 The allegations are familiar. Groping. Lewd comments. Cornering and harassing. Demanding sex. Abusing power.
But in this case, the transgressors are not prominent figures in politics, media or entertainment.
They are mostly elderly and frail. Some need help walking, or bathing, or dressing. Some are facing dementia. Some are dying.
And yet some allegedly commit sexual misconduct against the people tasked with caring for them, raising thorny questions about how to respond when a perpetrator lacks full mental or physical capacity.
"When I was cleaning her up she'd ask me to rub her vagina," Myrla Baldonado, a Filipino caregiver, said of a former client in Illinois. "She had multiple sclerosis and told me her husband was no longer intimate with her and so wanted me to masturbate her. I felt violated."
Another Filipino carer who declined to give his name recalled a 74-year-old client, a large man, waking him up one night in his Los Angeles senior care home. "He asked if he could sleep with me. I turned on the light. He was naked."
Of all the sexual misconduct taboos crumbling in the wake of Harvey Weinstein's disgrace, the most fraught may be those related to infirm, ordinary people and the people paid to help them.
A spate of groping allegations against George HW Bush highlighted the dilemma facing whistleblowers. The former president is 93 and uses a wheelchair, from which he has squeezed women's buttocks during photos. A spokesman's apology cited his age and condition.
However, a subsequent accusation dated to 1992, when he was president. "All the focus has been on 'He's old,'" an unidentified Michigan woman told CNN. "But he wasn't old when it happened to me." A Bush spokesman did not respond to a request for comment about that allegation.
Elderly perpetrators who cross the line are themselves often vulnerable, confined to their homes, with judgment possibly impaired by age, disease or loneliness.
The carers are vulnerable in a different way. Most are women, often immigrants, who earn little more than the minimum wage. Many fear quitting or complaining lest they be blacklisted and struggle to find another job, said Laurel Webb, general counsel for Local 2015, a branch of the Service Employees International Union that represents about 350,000 care workers in California.
"It's isolated, isolating type of work behind closed doors." Carers still relied on their salaries, however meagre, said Webb. "When you're living on that and you don't get the pay it can mean [choosing] between paying rent or feeding your kids."
Such dependence leaves carers vulnerable to abuse, even from clients that are themselves low income, or physically frail and disabled. In California, the state pays carers' wages but clients are the employers, giving them control over whether carers are paid.
Webb cited cases in which clients demanded sexual favours in return for signing off on pay. In one case a female carer complained, prompting an indignant counter-protest from the client, who said his previous three carers had all agreed to sex. The union persuaded authorities to waive his signature, said the lawyer.
In the case of misconduct against care workers, perpetrators may lack the wealth and clout of the likes of Kevin Spacey, Louis CK and Charlie Rose – celebrities who have admitted misconduct – but still wield relative power.
According to a 2012 national study of domestic work in the United States, some 36% of live-in domestic workers reported verbal harassment in the previous 12 months and many others said they were threatened, subjected to racial slurs or sexually abused.
Even so, some care workers express sympathy for clients who cross the line because of mental infirmity or desperation.
Baldonado, 64, the Filipina in Illinois, said she hesitated to report the multiple sclerosis sufferer's masturbation request because she did not want the woman to lose Medicaid support.
Other domestic workers, such as nannies and housekeepers, also hesitated to report abuses, said Rocio Avila, California state policy director of the National Domestic Workers Alliance. Many were unaware of their rights and legal protections and feared retaliation, she said. "These workers face enormous barriers that have to do with class, immigration status, race and language."
Baldonado had less sympathy for other transgressors, such as the adult son of a stroke sufferer who kept asking her about dildos. "Why does he have to say that to me, in the middle of the night? It's just me and him at the kitchen table."
There was the husband of a woman with end-stage diabetes. "He'd come to my room and try to grope me in the dark." There was the 80-year-old man whose wife had just died. "He'd try to kiss you, embrace you. I clean him up and he has an erection." There was the adult son of a severely ill couple who would follow her into the laundry room. "You always had fear."
The care worker who did not wish to be named said his septuagenarian client used to try to embrace him and invite him to share a shower. One night the client went further. "He started masturbating in front of me. He said we were making history tonight."
The caregiver complained but his agency, at the request of the man's family, sent him back. Eventually he left the job but his anger endures. "There was a kind of soap that he used. Every time I see a box, or smell it, it triggers memories."
The client's age and mild dementia were no excuse, said the caregiver. He had relied on the job to support his parents and extended family. "It's not fair."
Read more: www.theguardian.com