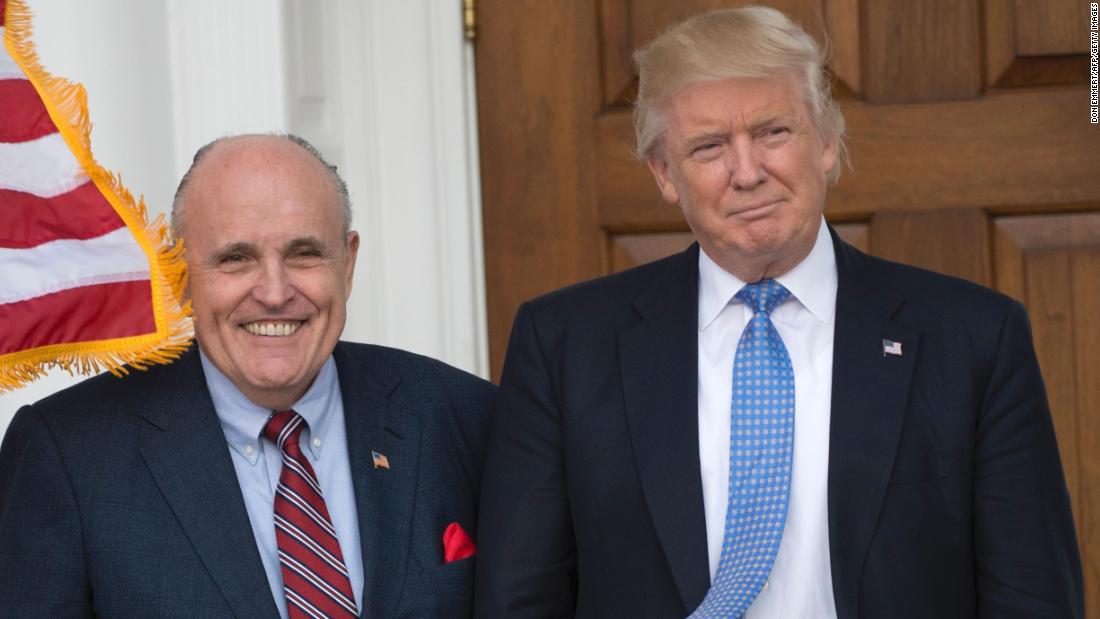 (CNN)The arc of Donald Trump's universe is short and it bends toward annoyance.
Trump has grown irritated by Giuliani's performances and the headaches he has caused as contradictory statements between the two flash across the chyrons on his screen.
Now, sub out "Giuliani" above and put in "Scott Pruitt." Or "David Schulkin." Or "Rex Tillerson." Or "Tom Price." Or "Steve Bannon." Or "H.R. McMaster."
On and on it goes. And the pattern is crystal clear: Trump goes through a rapid boom/bust cycle with everyone who works for him that is not related to him. As his presidency has gone on, the time between boom and bust grows shorter and shorter.
Giuliani is, again, instructive here.
When he was brought onto Trump's legal team — way back on April 19 — the President was enamored with him. Giuliani was a practiced hand at the cable TV battles. He had known Trump for years. They were peers — power-brokers from the only city that matters.
Giuliani, puffed up by the President's confidence in him, decides to go on Sean Hannity's show. Safe ground, he figures, as Hannity has been without question the major cable TV personality most willing to do Trump's bidding from the start.
And then, perhaps overconfident and with his guard let down, Giuliani lets slip that Trump reimbursed his personal attorney Michael Cohen for the $130,000 hush payment made to porn star Stormy Daniels 11 days before the election. He also said that Trump had fired James Comey because the former FBI director had refused to promise the President that he wasn't a target of the investigation into Russia meddling into the 2016 election.
Neither of them may have realized it in that moment, but the torrent of headlines that emerged from Giuliani's disastrous interview were destined to spark Trump's ire.
The President hates two things most of all: 1) Bad headlines for him that he doesn't generate and 2) People who work for him getting more headlines than him. The Giuliani situation checks both of those boxes.
And now, this reporting from CNN and other outlets suggesting that Trump is souring on Giuiliani.
Giuliani may well survive this latest dip in the eyes of Trump. While Trump tires of people quickly, he also loves the drama of a second act or a comeback. Or a third act.
Read more: www.cnn.com