Apps can give you a GP consultation in minutes, but at what cost to the health service?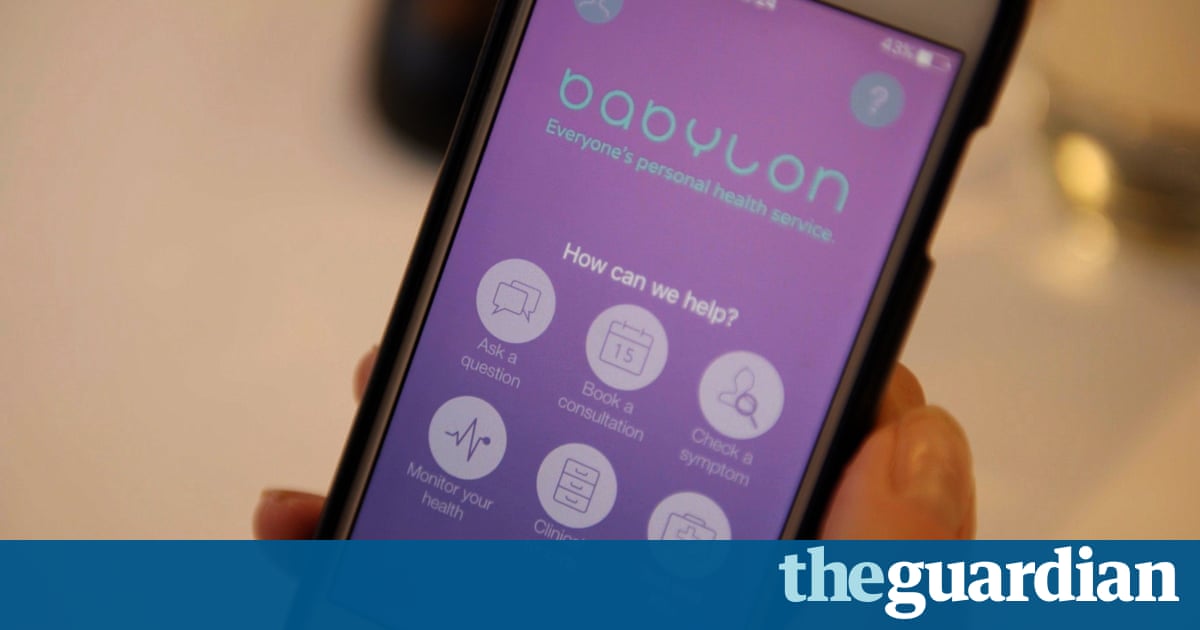 One Friday afternoon, I decided to check out a pea-sized lump on my neck that was causing me consternation. I started by calling my GPs surgery in south London. A recorded message informed me there were no appointments that day; after a few minutes, a receptionist came on the line and said that I could have an appointment on Monday. Not too bad, I thought, until I realised she was not talking about the Monday three days hence, but the one 10 days away. Not so good. I could also try for a walk-in slot or a phone consultation from 8am to 10am on weekday mornings.
At this point, I downloaded the app from Babylon Health, one of the leaders in online doctor consultations, on to my smartphone. The homepage was purple and teal, the writing welcomingly blobby. I tapped on check a symptom and after half-a-dozen questions, it suggested that I book a consultation. I was offered a choice between a GP, a specialist or a therapist. The appointment could be on the phone or a video call.
I selected a GP and a video call and was booked in to see Dr Patel 34 minutes later. As I waited to speak to him, I learned from his biographical detail that he was practising in Leeds, that hed visited five of the seven continents and enjoyed cycling and skiing. At exactly 3.30pm, he materialised on my phone and welcomed me to Babylon. Our appointment was much like a regular exchange with a GP. There were some surreal moments: as I tried to show Dr Patel my neck, I was reminded of an Amy Schumer comedy sketch on the precariousness and indignity of sexting.
But he was engaged and reassuring, calling back when the video feed dropped, and after a few prompts he determined we were probably looking at a sebaceous cyst. They are non-cancerous and can be left alone, as long as they dont change in size or shape. Soon after the consultation, in case Id forgotten anything, a video of it was available on my Babylon app and I was sent a short text from Dr Patel that summarised his findings and advice. If I had needed a prescription, it would have been sent within the hour to a local pharmacy. Two days later, my phone beeped with a message to check how I was feeling.
Read more: www.theguardian.com