The long read: After decades of globalisation, our political system has become obsolete and spasms of resurgent nationalism are a sign of its irreversible decline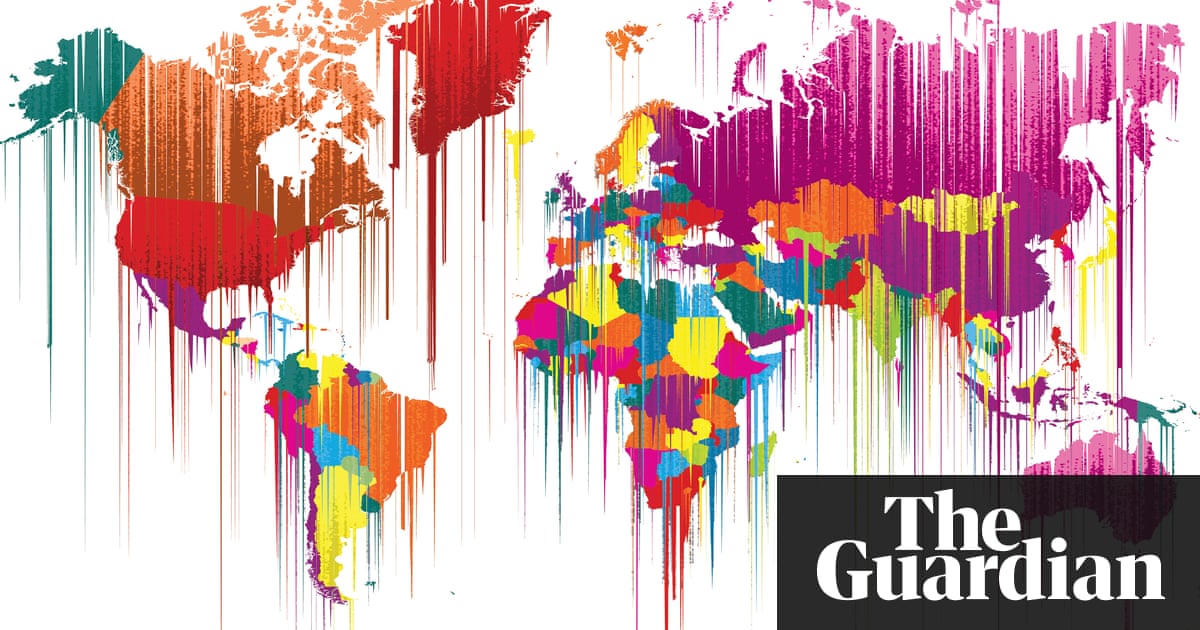 What is happening to national politics? Every day in the US, events further exceed the imaginations of absurdist novelists and comedians; politics in the UK still shows few signs of recovery after the "national nervous breakdown" of Brexit. France "narrowly escaped a heart attack" in last year's elections, but the country's leading daily feels this has done little to alter the "accelerated decomposition" of the political system. In neighbouring Spain, El País goes so far as to say that "the rule of law, the democratic system and even the market economy are in doubt"; in Italy, "the collapse of the establishment" in the March elections has even brought talk of a "barbarian arrival", as if Rome were falling once again. In Germany, meanwhile, neo-fascists are preparing to take up their role as official opposition, introducing anxious volatility into the bastion of European stability.
But the convulsions in national politics are not confined to the west. Exhaustion, hopelessness, the dwindling effectiveness of old ways: these are the themes of politics all across the world. This is why energetic authoritarian "solutions" are currently so popular: distraction by war (Russia, Turkey); ethno-religious "purification" (India, Hungary, Myanmar); the magnification of presidential powers and the corresponding abandonment of civil rights and the rule of law (China, Rwanda, Venezuela, Thailand, the Philippines and many more).
What is the relationship between these various upheavals? We tend to regard them as entirely separate – for, in political life, national solipsism is the rule. In each country, the tendency is to blame "our" history, "our" populists, "our" media, "our" institutions, "our" lousy politicians. And this is understandable, since the organs of modern political consciousness – public education and mass media – emerged in the 19th century from a globe-conquering ideology of unique national destinies. When we discuss "politics", we refer to what goes on inside sovereign states; everything else is "foreign affairs" or "international relations" – even in this era of global financial and technological integration. We may buy the same products in every country of the world, we may all use Google and Facebook, but political life, curiously, is made of separate stuff and keeps the antique faith of borders.
Yes, there is awareness that similar varieties of populism are erupting in many countries. Several have noted the parallels in style and substance between leaders such as Donald Trump, Vladimir Putin, Narendra Modi, Viktor Orbán and Recep Tayyip Erdoğan. There is a sense that something is in the air – some coincidence of feeling between places. But this does not get close enough. For there is no coincidence. All countries are today embedded in the same system, which subjects them all to the same pressures: and it is these that are squeezing and warping national political life everywhere. And their effect is quite the opposite – despite the desperate flag-waving – of the oft-remarked "resurgence of the nation state".
The most momentous development of our era, precisely, is the waning of the nation state: its inability to withstand countervailing 21st-century forces, and its calamitous loss of influence over human circumstance. National political authority is in decline, and, since we do not know any other sort, it feels like the end of the world. This is why a strange brand of apocalyptic nationalism is so widely in vogue. But the current appeal of machismo as political style, the wall-building and xenophobia, the mythology and race theory, the fantastical promises of national restoration – these are not cures, but symptoms of what is slowly revealing itself to all: nation states everywhere are in an advanced state of political and moral decay from which they cannot individually extricate themselves.
Why is this happening? In brief, 20th-century political structures are drowning in a 21st-century ocean of deregulated finance, autonomous technology, religious militancy and great-power rivalry. Meanwhile, the suppressed consequences of 20th-century recklessness in the once-colonised world are erupting, cracking nations into fragments and forcing populations into post-national solidarities: roving tribal militias, ethnic and religious sub-states and super-states. Finally, the old superpowers' demolition of old ideas of international society – ideas of the "society of nations" that were essential to the way the new world order was envisioned after 1918 – has turned the nation-state system into a lawless gangland; and this is now producing a nihilistic backlash from the ones who have been most terrorised and despoiled.
The result? For increasing numbers of people, our nations and the system of which they are a part now appear unable to offer a plausible, viable future. This is particularly the case as they watch financial elites – and their wealth – increasingly escaping national allegiances altogether. Today's failure of national political authority, after all, derives in large part from the loss of control over money flows. At the most obvious level, money is being transferred out of national space altogether, into a booming "offshore" zone. These fleeing trillions undermine national communities in real and symbolic ways. They are a cause of national decay, but they are also a result: for nation states have lost their moral aura, which is one of the reasons tax evasion has become an accepted fundament of 21st-century commerce.
More dramatically, great numbers of people are losing all semblance of a national home, and finding themselves pitched into a particular kind of contemporary hell. Seven years after the fall of Gaddafi's dictatorship, Libya is controlled by two rival governments, each with its own parliament, and by several militia groups fighting to control oil wealth. But Libya is only one of many countries that appear whole only on maps. Since 1989, barely 5% of the world's wars have taken place between states: national breakdown, not foreign invasion, has caused the vast majority of the 9 million war deaths in that time. And, as we know from the Democratic Republic of the Congo and Syria, the ensuing vacuum can suck in firepower from all over the world, destroying conditions for life and spewing shell-shocked refugees in every direction. Nothing advertises the crisis of our nation-state system so well, in fact, as its 65 million refugees – a "new normal" far greater than the "old emergency" (in 1945) of 40 million. The unwillingness even to acknowledge this crisis, meanwhile, is appropriately captured by the contempt for refugees that now drives so much of politics in the rich world.
---
The crisis was not wholly inevitable. Since 1945, we have actively reduced our world political system to a dangerous mockery of what was designed by US president Woodrow Wilson and many others after the cataclysm of the first world war, and now we are facing the consequences. But we should not leap too quickly into renovation. This system has done far less to deliver human security and dignity than we imagine – in some ways, it has been a colossal failure – and there are good reasons why it is ageing so much more quickly than the empires it replaced.
Even if we wanted to restore what we once had, that moment is gone. The reason the nation state was able to deliver what achievements it did – and in some places they were spectacular – was that there was, for much of the 20th century, an authentic "fit" between politics, economy and information, all of which were organised at a national scale. National governments possessed actual powers to manage modern economic and ideological energies, and to turn them towards human – sometimes almost utopian – ends. But that era is over. After so many decades of globalisation, economics and information have successfully grown beyond the authority of national governments. Today, the distribution of planetary wealth and resources is largely uncontested by any political mechanism.
But to acknowledge this is to acknowledge the end of politics itself. And if we continue to think the administrative system we inherited from our ancestors allows for no innovation, we condemn ourselves to a long period of dwindling political and moral hope. Half a century has been spent building the global system on which we all now depend, and it is here to stay. Without political innovation, global capital and technology will rule us without any kind of democratic consultation, as naturally and indubitably as the rising oceans.
Read more: www.theguardian.com