The guy its about sent me a long letter asking if we could meet up again. But I thought: Its too late. You dumped me!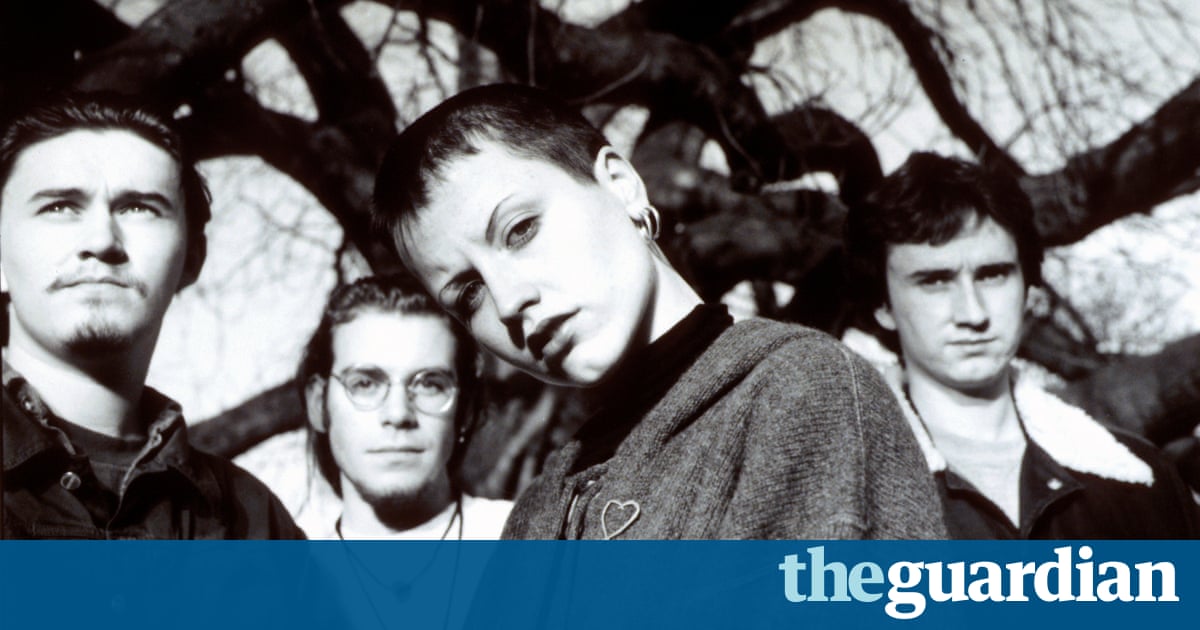 Dolores ORiordan, singer-songwriter
Bands in Limerick just did cover versions, so when I met this group called The Cranberry Saw Us, I was immediately impressed: they wanted to write their own songs. They couldnt really play, which was part of their charm. Noel Hogan, their guitarist, used to make up his own chords, sometimes with just one finger. Linger was the first song we wrote. Initially, it was just a chord shape, with no real melody or lyrics. I took a tape of it home and came up with a verse and chorus. I wrote about being rejected. I never imagined that that it would become a big song.
It was inspired by a night I had at a club called Madonnas. This guy asked me to dance and I thought he was lovely. Until then, Id always thought that putting tongues in mouths was disgusting, but when he gave me my first proper kiss, I did indeed have to let it linger. I couldnt wait to see him again. But at the next disco, he walked straight past me and asked my friend to dance. I was devastated. Everyone saw me being dumped, publicly, at the disco. Everythings so dramatic when youre 17, so I poured it into the song.
As a teenager, I felt unattractive. My mum wouldnt let me wear makeup. While my friends were all getting dolled up and using sunbeds, I was the overprotected, awkward girl in a pink flowery dress with bows in her hair, who played the organ in the church. My mother bought my clothes, so at the first photoshoot for the Cranberries, as the band was now called, Noel brought me an outfit and gave me a pair of Doc Martens. They were too big for me, but I put them on anyway. Suddenly I looked like an indie girl.
Linger was a worldwide smash. Fans were chasing me all over. Once, I was in a shop buying underwear and about eight people spotted me. I started running and after three blocks hid behind a skip. Some years later, after I was married, the guy Linger is about wrote me a long letter, saying: I know the songs about me. I never meant to hurt your feelings. Can we meet? I thought: Its too late. You dumped me! I didnt reply.
Noel Hogan, guitarist-songwriter
We were terrible when we started. I knew about five chords and four of them are probably in Linger. But when Dolores heard the monotonous loops that would become Linger, she knew they had potential.
We scraped together money for a demo and sent it to record companies. When Island signed us, we asked if we could work with Stephen Street, because he was the Smiths producer and we all loved them. In the studio, I kept thinking: He used to sit with Johnny Marr, and now hes sat with me. I tried to play it cool but couldnt help myself and started grilling him about the Smiths.
The magnitude of Lingers success was overwhelming. Michael Stipe came to the video shoot and the next thing we knew we were on tour with REM. I remember at this massive gig gazing out at 50,000 people and thinking: Not so long ago I was sat in my parents kitchen.
The Cranberries new album, Something Else, is out now. The tour starts on 17 May at Belfast Waterfront.
Read more: www.theguardian.com