Three blood-soaked years after militants of the self-described Islamic State seized the Iraqi city of Mosul and claimed it as their stronghold in the country, the fighting there has all but ended.
Iraq launched a U.S.-backed military campaign to reclaim the fallen city last October. The ensuing battle for Mosul, far longer and deadlier than anticipated, concluded on Sunday when Prime Minister Haider al-Abadi formally declared Mosul's liberation and praised his country's painstaking efforts. 
Iraqis have celebrated during a week-long holiday to mark ISIS's defeat. But as the dust begins to settle, the nation faces a challenging road toward regional reconstruction and reconciliation.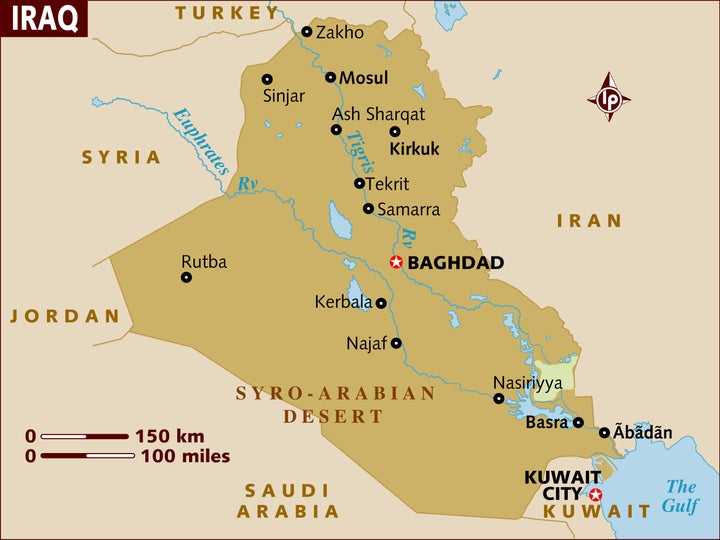 What's next for Mosul
Iraq reclaimed eastern Mosul six months ago, and residents of the area have already returned to their homes. But the fighting leveled entire districts of the Old City in the west, and caused staggering infrastructural damage.
"Entire neighborhoods have basically been obliterated. This means hundreds of thousands of people won't be able to go home anytime soon. They'll have to continue living in camps in difficult conditions," Belkis Wille, senior Iraq researcher for Human Rights Watch, told HuffPost from the capital city of Baghdad. 
Repairing basic infrastructure in Mosul could cost more than $1 billion, the United Nations estimates. Long-term repairs are expected to cost billions more. Wille said she suspects residents of some western neighborhoods could return home in the next three to six months, but that those from truly decimated regions like the Old City might have to wait more than a year. 
"The Old City of Mosul looks like the scene of an earthquake," New York Times journalist Rukmini Callimachi said Wednesday from Mosul on "The Daily" podcast. "Every single thing on this street is destroyed. … I don't even know how you begin to rebuild this."
Funding and carrying out Mosul's reconstruction could be hindered or distracted by military operations against ISIS elsewhere in Iraq, as well as by a shift in the international community's focus toward fighting in Syria, Wille noted.
"There are so many competing priorities," she said.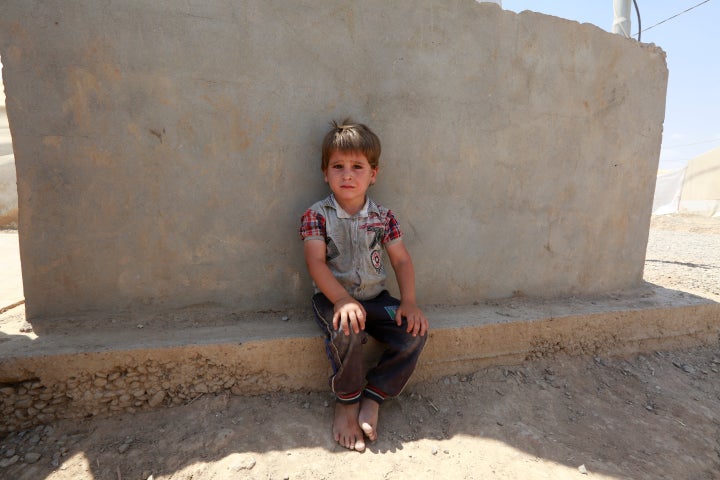 What's next for displaced civilians
Violence in Mosul pushed nearly 1 million residents out of the city, forcing hundreds of thousands into displacement camps and leaving many grappling with extreme trauma. ISIS militants executed children in front of their families and used thousands of civilians as human shields, the U.N. reported during the final months of fighting.
"These people have lived through three years under ISIS, and within those three years many have witnessed consistent executions, various forms of mutilation, beatings in the street and stoning of women," Wille said. "Toward the end, as Mosul was becoming fully surrounded and supply routes were cut off, people were also deprived of clean drinking water, food and medicine as ground fighting and airstrikes intensified."
The resources simply aren't available for the sustained, long-term counseling many displaced residents need, Wille said. 
"Iraq has only a handful of individuals in the entire country that have the training and qualifications to be able to provide proper psycho-social support," she explained, noting that language barriers make it difficult to bring in external experts. 
Additionally, Wille said, there are real security concerns in post-ISIS Mosul.
"The question is, in doing this, how does the Iraqi government ensure there isn't a security vacuum that allows in criminal activity and different armed actors that will carry out vigilante justice, as well as everyday crimes?" she asked.
What's next for Iraq's divided communities
But Abadi's celebratory language can't mask the sectarian divisions that remain throughout Iraq. 
Sectarian divisions and tensions fostered the conditions that contributed to the rise of ISIS, which is a Sunni extremist organization. ISIS swept through Mosul, a Sunni-majority city, in 2014 and found support among a part of its population that felt disadvantaged by the country's Shiite government. 
As ISIS "spread its brand of Sunni extremism," some Shiite Arabs "seemed to cast blame on all Sunnis, even those who had lost homes or loved ones to ISIS," journalist and Middle East insurgency analyst Anand Gopal wrote last year.
Throughout the battle, there were genuine fears that Shia soldiers in the Iraqi security forces, as well as the Shiite militias fighting alongside the armed forces, would take revenge on Mosul's Sunni population. 
There is also real concern surrounding the sectarian composition of the security forces that will remain in the city.
"It's a very big issue: Everybody wants to know what the makeup of the security forces that are going to hold Mosul and help rebuild Mosul will look like," Ken Pollack, resident scholar at the American Enterprise Institute and Middle Eastern political-military affairs expert, told HuffPost.
"There are lots of Shia militias up there that want to run the security of Mosul," he noted. "But if [Shia militias] are put in charge of securing Mosul, that is not going to sit well with the Sunni community, and could lead to low-level resistance, insurgency and renewed violence down the road."
There has been a "temporary sense that things are OK now," said Pollack, who last was in Iraq in May for a visit to Baghdad. "I suspect that if I were to go back this week, what I'd find is that people are very happy about the liberation of Mosul. It shows that they're retaking their country, and they're very proud of their armed forces."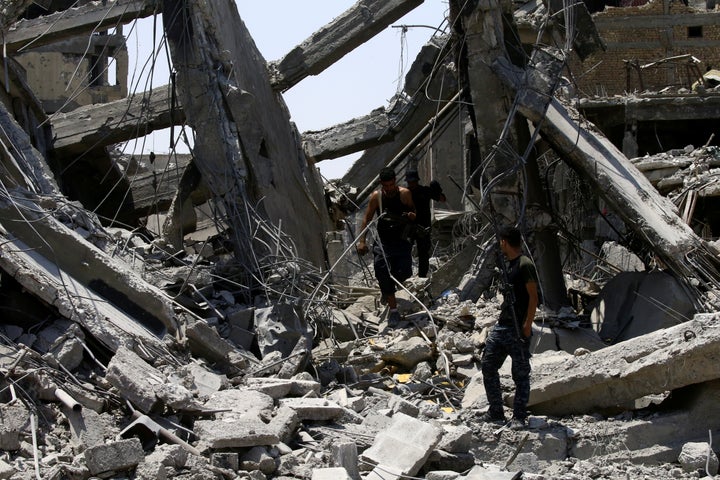 But now that the common Iraqi goal of reclaiming Mosul from ISIS is largely complete and the country is preparing to move forward, there is room for internal hostilities to flare again, Pollack said. 
"Right now, the average Iraqi is very focused on reconstruction in the parts of Iraq that were occupied by ISIS, and restarting the economy," he said. "In the Sunni areas of Iraq, they're really interested in reconstruction and reconciliation. In the Shia parts of Iraq, they're really interested in economic and political reform."
"If the average people don't see the government responding to their needs or wants ― and there's a real danger that they won't ― that's where you could start to see people grumbling and turning to other sources of power and authority: militias, local leaders, or whatever follows ISIS," Pollack said, noting that government leaders have been distracted by the 2018 election. "This fragmentation is one of the big problems in Iraq."
What's next for the Kurds
The liberation of Mosul could also eventually have an indirect impact on the Kurdish bid for independence and potentially trigger further divisions, Pollack said. 
Iraq's autonomous Kurdish region is set to hold an independence referendum in September. The vote is expected to yield a "yes" result, which would fortify the Kurds' position for secession during talks with Baghdad but would not automatically enable independence.
"If Iraq now starts to pick up speed and move forward and gets its act together, then I think that you're going to see the move toward Kurdish independence move slower," Pollack said. "But if Iraq stumbles again, and all kinds of problems re-emerge in Iraq after the liberation of Mosul, which is possible, then that will give impetus to the Kurdish move for independence. Their basic feeling would be: 'Why the hell would we want to continue to tie ourselves to a country that is failing yet again?'"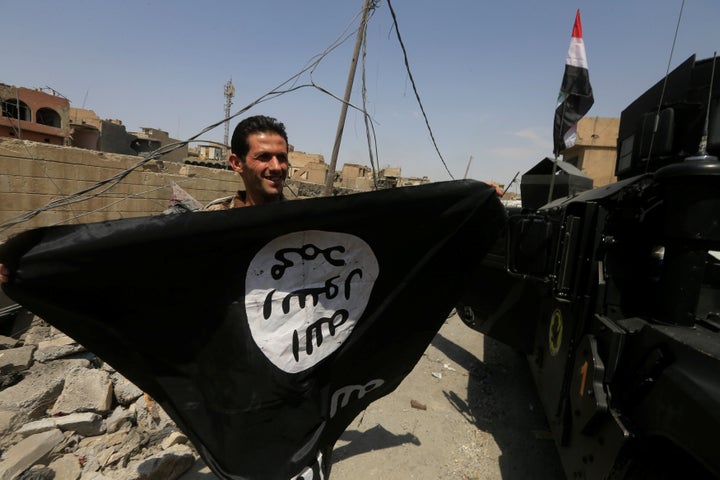 What's next for ISIS
U.S. Army Lt. Gen. Stephen Townsend, commander of the anti-ISIS Operation Inherent Resolve, said in a statement earlier this week that Mosul's liberation was a "decisive blow" against ISIS. But he noted that the victory "does not mark the end" of the terror group's evil ideology and global threat.
Echoing that tone of caution, Pollack stressed that ISIS has suffered a "huge defeat" in Mosul, but said "it's not yet the nail in the coffin."
"What we're seeing is that the cachet of ISIS is very much on the wane, and close to demise," he said. "The number of recruits has dropped dramatically, and the number of people who are going to be willing to give their lives for this organization is diminishing by the day."
Yet, he added, "the underlying grievances that led to its rise in Iraq and Syria are still there."
"Iraq now has this window ― created from exhaustion after all the infighting, and the fact that there's a feeling of greater security and financial stability ― during which alternatives could flourish," he explained.
If the government fails to seize the opportunity, he warned, "we will see the son of ISIS emerge, just the way ISIS was the son of al Qaeda."
Pollack predicted that ISIS will fight to remain relevant and frightening through retaliatory attacks, possibly in major metropolises like Baghdad.
What's next for the U.S. coalition fighting ISIS in Iraq
Pollack said he hopes the liberation of Mosul will serve as a "crystallizing moment" for Washington. President Donald Trump's vow to "demolish and destroy" ISIS has been a priority for his administration.
"You cannot defeat terrorism simply by killing terrorists. If you do not address the underlying grievances that give rise to the terrorist movements, they will be replaced by another," Pollack warned.
"So the big question for the Trump administration is: After ISIS, are you going to actually going to put policies in place that are designed to help the region address the underlying political, economic and social issues that gave rise to all of these different terrorist groups in the first place, or are you going to say, 'Mission accomplished,' break out the banner, and bring everyone home? If that's the case, we're just going to be doing this again in three years."
Read more: www.huffingtonpost.com