Activism is the foundation of the relationship between Kathryn Stevens and Gregory McKelvey, leaders in the Oregon citys post-election protest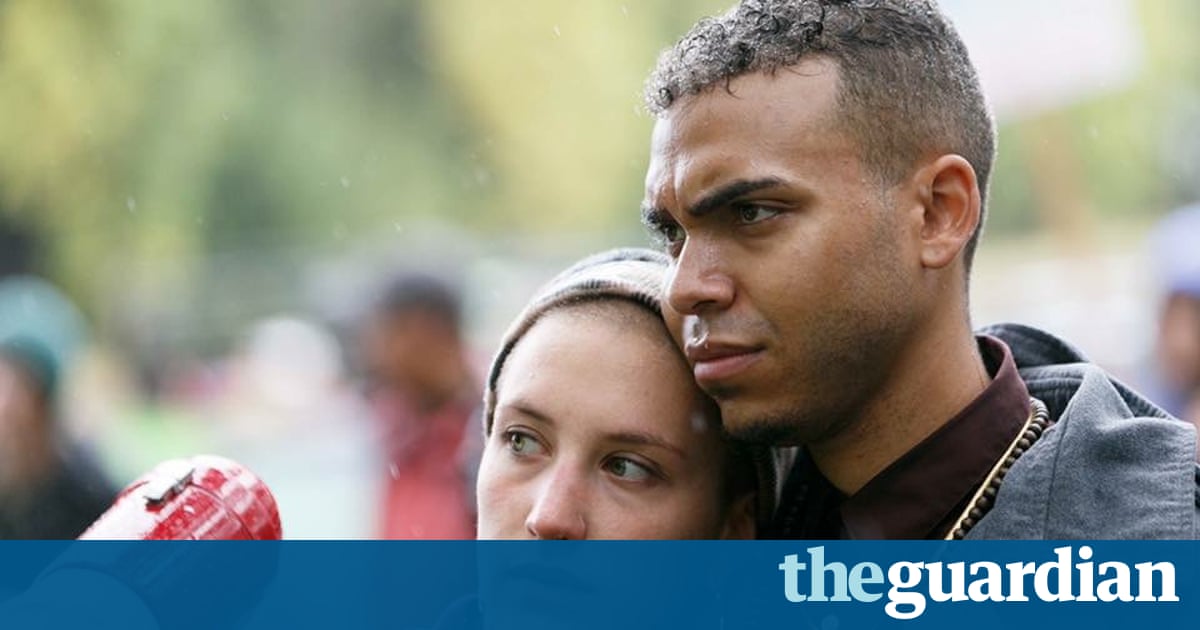 The doormat outside a generic apartment in a suburb of Portland, Oregon, bears the words COME BACK WITH A WARRANT. Inside, two leaders of the self-titled resistance are at rest. Kathryn Stevens answers the door in workout clothes. In the living room, her boyfriend, Gregory McKelvey, lounges on a sectional in sweats.
This sunny weekday afternoon comes as a quiet break in an otherwise frenetic chapter in their lives. Before the election, Stevens says, I was a very ritualistic, regimented person. I woke up at a specific time, I did yoga. Routines no longer exist. You have to adapt.
In the wake of Trumps election, the activists, who are both 24, swiftly formed a group called Portlands Resistance to fight a Trump presidency, the rise of white nationalism, and widening income inequality. McKelvey says local protesters needed leadership, and they looked to him for guidance. Amid this turmoil, Portlands Resistance was launched. Within a day, they had created a Facebook page and begun organizing.
McKelvey and Stevens soon found themselves at the center of a chaotic scene. On the third night of anti-Trump demonstrations, Portlands protests took a violent turn as anarchists shattered storefront windows and car windshields.
Local television crews visited McKelveys home and asked him to answer for the violence. Martin Luther King said, A riot is the language of the unheard. And its not my job to silence anybody that feels unheard, he told a KOIN 6 News reporter. I think its my job to lead by example, and Im not gonna lead through chaos. Im not gonna combat hate with more hate. Im gonna combat it with love.
OK, the reporter said, but when you do the gatherings, in love, do you think that sometimes invites the other element that is doing the things you dont condone?
I think we should blame Donald Trump for that, he answered, and I do.
A few weeks later, McKelvey and Stevens created a GoFundMe page that raised more than $50,000 to help repair property damaged by rioters. They now envision a movement thats inclusive, that upends systems of oppression and that elects like-minded candidates.
Read more: www.theguardian.com