The author raised reportage to dazzling new levels in his quest to discover what makes a man fly to the moon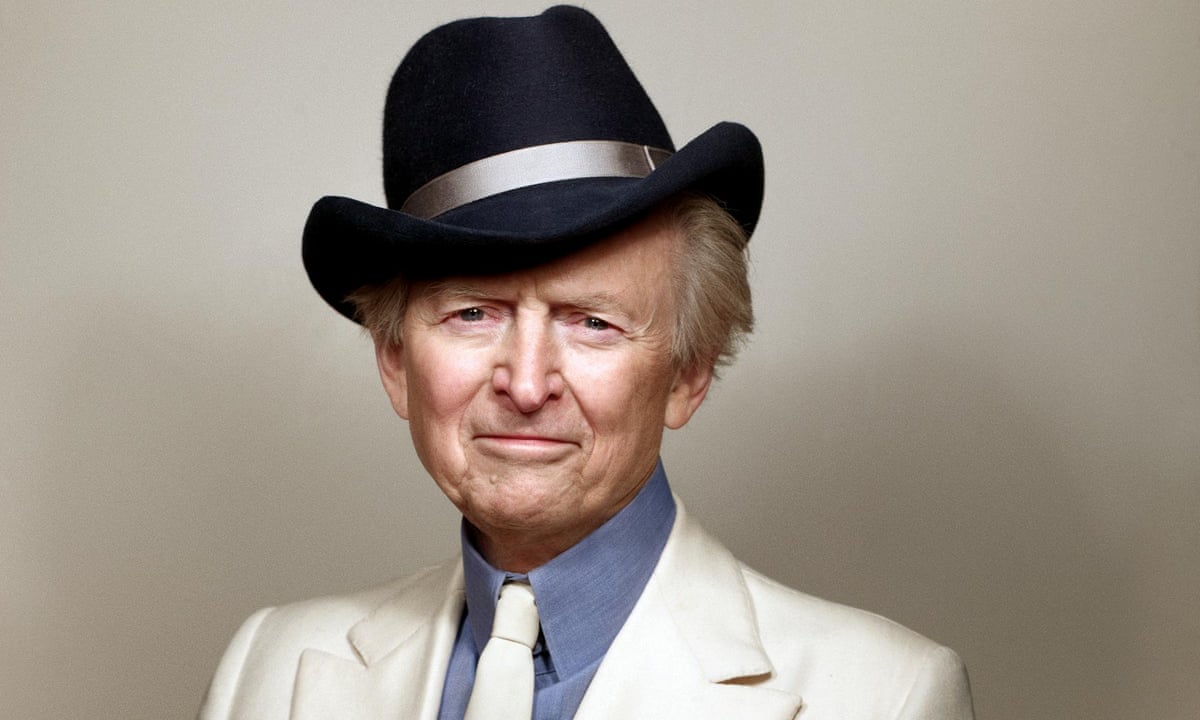 Newspapers and magazines often provide an indispensable patronage for writers. The Right Stuff is one of several great books in this list that derive from the interaction of high journalism and a higher literary ambition. In 1972, Rolling Stone commissioned its star reporter to cover the launch of Nasas final Apollo moonshot, one of many moments that marked the end of the 60s.
Tom Wolfe responded with what he later described as just some ordinary curiosity. What was it, he wondered, that would make a man willing to sit up on top of an enormous Roman candle, such as a Redstone, Atlas, Titan or Saturn rocket, and wait for someone to light the fuse?
Wolfe decided, he says rather disingenuously, on the simplest approach possible. I would ask a few astronauts and find out. So I asked a few in December of 1972 when they gathered at Cape Canaveral to watch the last mission to the moon, Apollo 17.
The upshot was a four-part piece entitled Post-Orbital Remorse, which appeared in Rolling Stone during 1973. There was, however, an afterlife to Wolfes ordinary curiosity. He had stumbled on a psychological mystery the motivation of the men involved, and his fascination with his own response. I discovered quickly enough, he wrote later, that none of them, no matter how talkative otherwise, was about to answer the question, or even linger for more than a few seconds on the subject at the heart of it, which is to say, courage.
And so, with his unfailing instinct for a good story, Wolfe spent the rest of the 70s in a rich and fabulous terrain that, in a literary sense, had remained as dark as the far side of the moon for more than half a century: military flying and the modern American officer corps. Wolfes account of one of the most extraordinary and most secret dramas of the 20th century, became The Right Stuff, his best book in any genre.
A classic of reportage, The Right Stuff is both a showcase of Wolfes remarkable gifts, as well as a book of its time. Below the waterline, it was also, as Michael Lewis has identified in a brilliant Vanity Fair profile, all about Wolfe. Lewis notes that: Wolfe took an interest in the moon landing, but less in the mission than in the men. The early astronauts had some traits in common, he noticed. They tended to be born oldest sons, in the mid-1920s, named after their fathers, and raised in small towns, in intact Anglo-Saxon Protestant families. More than half of them had Jr after their names. In other words, they were just like him. What was it about this upbringing, he wondered, that produced these men? It was another way of asking: What strange sociological process explains me?
And because, in addition to courage, test pilots etc, The Right Stuff is all about Wolfe, it exhibits its authors lifelong and, lets face it, southern quarrel with the New York literary establishment. The Thomas Wolfe Jr, born in 1931, who had grown up in Richmond, Virginia, during the second world war, revered those adventurous young men who sought glory in war and who had become fighter pilots. As a young reporter in 60s Manhattan, he found himself an outsider. Towards the record of these pilots self-sacrifice and heroism, the drama and psychology of flying high-performance aircraft in battle, Wolfe observes, with some dismay, the literary world remained oblivious.
On my reading, The Right Stuff becomes a triple whammy and Wolfes home run. Its both an exploration of courage and a meditation on its authors background, as well as being a coded rebuke to the Manhattan literati who, in their devotion to the values of the New Yorker (Wolfes bete noir) and also Partisan Review, perceived military men as brutes and philistines. Meanwhile, the Vietnam war was in full, horrendous progress and navy pilots were dying. It was this heroism that Wolfe wanted to salute. The Right Stuff, he wrote later, became the story of why men were willing willing? delighted! to take on such odds in this, an era literary people had long since characterised as the age of the anti-hero.
Read more: www.theguardian.com