Ted Cruz was clearly the main event at the Milwaukee gathering, where Sarah Palin, appearing on Donald Trumps behalf, struggled to stir up enthusiasm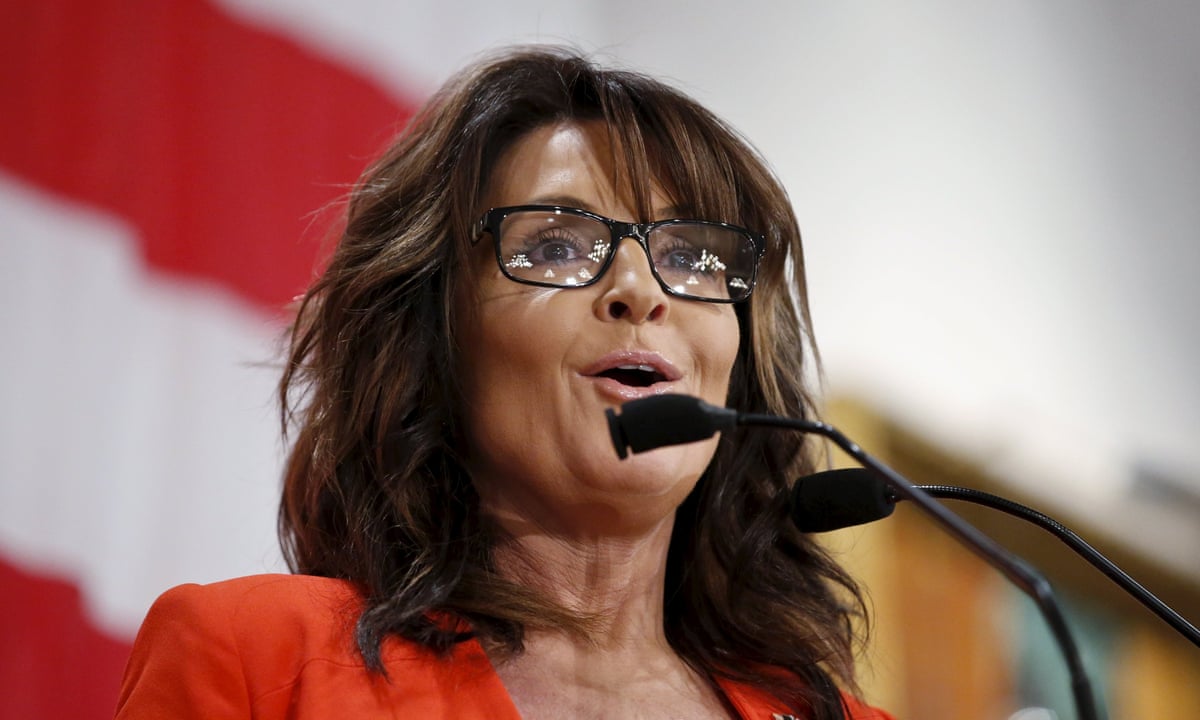 Senator Ted Cruz has a secret.
You can tell because he slows down as hes about to tell it as he did on Friday night in Wisconsin, when talking about the governors union-busting law, Act 10, which limited the rights of public sector unions to collectively bargain and sparked an unsuccessful recall effort .
The courage and principle that Scott Walker and the people of Wisconsin demonstrated in that fight, over and over and over again he began. He dropped his voice and slowed the sentence, inviting listeners to lean forward and catch the unexpected ending: is exactly the courage and principle we need in Washington DC to turn this country around.
Well, maybe it wasnt a secret but it was a rhetorical trick to sound like a secret that Cruz used repeatedly, like any good debate-club veteran. And the Cruz-inclined crowd at the Milwaukee Republicans event, gathered at the American Serb Hall, ate it up with the cole slaw, mashed potatoes and vast quantities of tartar sauce at the worlds largest weekly fish fry.
Seated at communal tables, the crowd of 750 had, by the time Cruz entered the room, already been treated to a history lesson from John Kasich, one of his rivals, and a political speech disguised as a bedtime story from Sarah Palin, a former governor of Alaska and surrogate for his other rival, Donald Trump. There was no doubt, though, that Cruz was the main event: he had a local conservative radio host and the governor, popular here if not around Wisconsin to warm up the crowd for him.
The banquet hall was the largest room the local Republican leaders had ever needed for their regular election-year event they had to call the state party to handle the surprising sellout crowd and the national media interest.
We anticipate and always hope that Wisconsin will always have its say in the election, explained Rick Baas, communications director for the Republican party of Milwaukee County. Sometimes we do, and sometimes we dont. This time were going to have a lot to say, he added, referring to a primary race that has gone on longer than anyone would have anticipated.
Attendees paid $40 a plate (and an open bar), but the high price of the meal did not seem to bother many of the fiscally conservative, pro-tax cuts crowd. The party activists were not broadly disposed toward a contested convention, though former governor Tommy Thompson, who introduced Kasich, warned them that it was coming regardless of how they voted on Tuesday. Nor did the folks who sang along to both the national anthem and God Bless America seem particularly enthusiastic about the absentee Trump or his surrogate Palin. Few people lined up to pick up Trump yard signs, and Palins speech garnered only polite applause.
I would think that if you wanted the votes, you would show up, Baas said when asked about his Trumps absence and the last-minute addition of Palin. When I was running for office, I went everywhere I was running.
Read more: www.theguardian.com