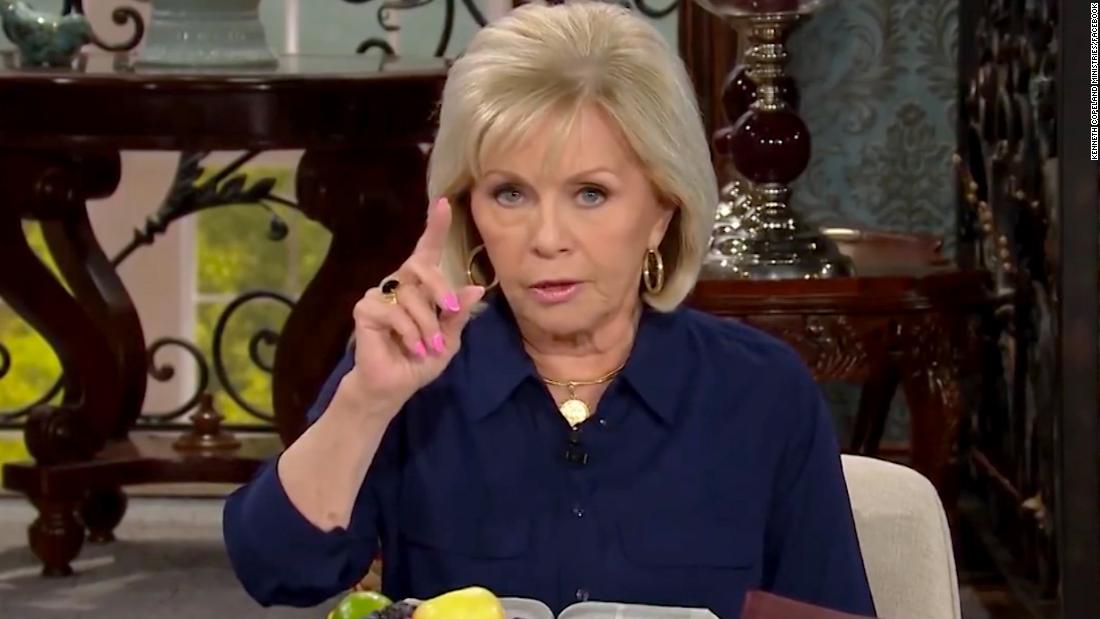 Washington (CNN)A televangelist with ties toPresident Donald Trump says you don't need a flu vaccine if you have Jesus Christ.
Copeland, who works with her husband at Kenneth Copeland Ministries in Texas, said to followers in the clip: "Inoculate yourself with the word of God."
By praying and saying "I'll never have the flu. I'll never have the flu," Copeland says followers can ward off the virus.
"Flu, I bind you off of the people in the name of Jesus," she continued, adding, "Jesus himself gave us the flu shot. He redeemed us from the curse of flu, and we receive it and we take it, and we are healed by his stripes, amen."
Read more: www.cnn.com