Pro-Cruz Super Pac and members of the Republican Jewish Coalition mobilize on the heels of Texas senators Wisconsin victory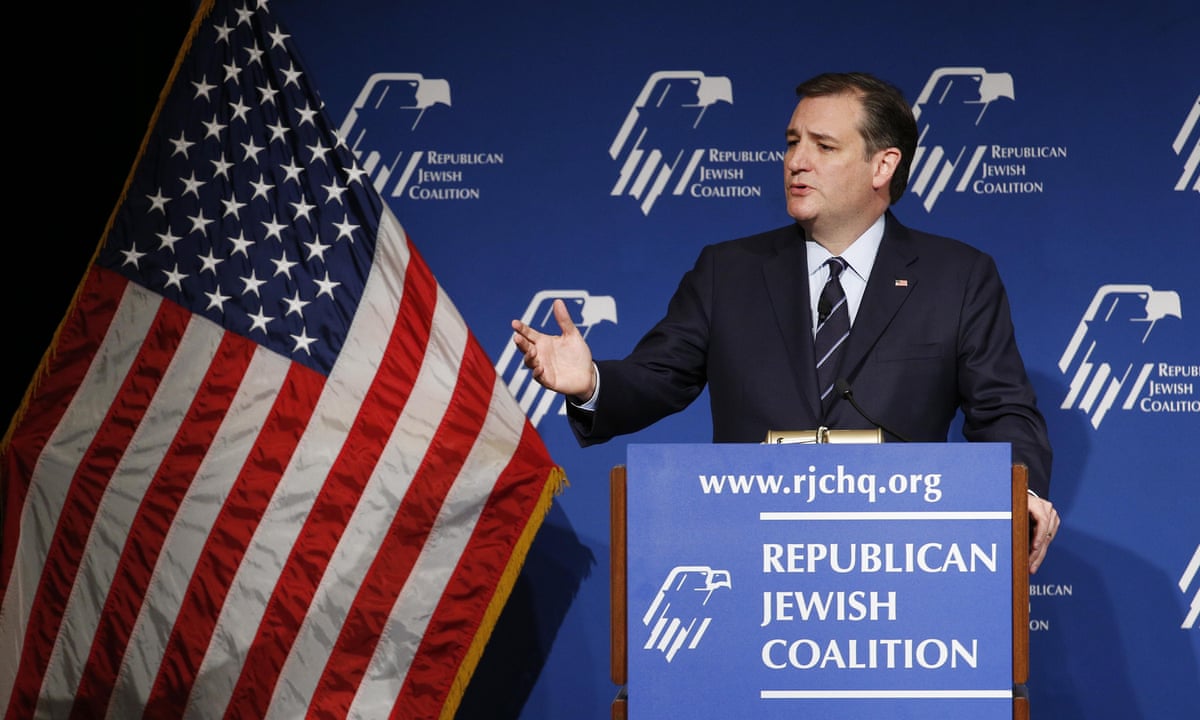 Right after Ted Cruz gave a major address on Saturday to hundreds of pro-Israel Republican Jewish Coalition members at the Las Vegas resort and casino owned by the billionaire Sheldon Adelson, roughly a dozen wealthy board members of the RJC which is mainly underwritten by Adelson hosted a roundtable discussion with the Texan, giving him a chance to woo donors in a more intimate setting.
The pro-Cruz Trusted Leadership Super Pac had in recent weeks also arranged to hold a three-day retreat at the Venetian resort and casino, where the annual three-day RJC event was being held. On Friday night, the Trusted Leadership Pac threw a bash that drew several rich RJC donors who had recently become Cruz supporters after their first choices had dropped out.
The overlapping Las Vegas events underscore how a pro-Cruz Super Pac, and a number of RJC allies who are raising money for the Cruz campaign, are moving fast to capitalize on the candidates big win in Wisconsin for fundraising and political gains, as the Senator tries to sustain his momentum and overtake Donald Trump in the Republican race.
To be sure, Cruz has long been popular with a number of RJC donors and Adelson primarily because of his staunch backing for Israel, the number one issue for the 40,000-member conservative RJC. A key example: last September, Cruz spearheaded a rally of conservative groups at the Capitol which also featured Donald Trump as his special guest to oppose the Iran nuclear deal, a top priority for the RJC and other pro-Israel groups.
The Cruz train is looking appealing, said Michael Epstein, an RJC board member and commercial estate developer from Maryland who only recently joined the campaigns finance team, after initially backing Wisconsin governor Scott Walker, and then Florida senator Marco Rubio.
Epstein told the Guardian he and a dozen other board members including the California venture capitalist Elliott Broidy, the New York real estate investor Ben Heller and the Houston businessman Fred Zeidman organized the roundtable, which drew about 75 people, giving Cruz a chance to welcome everybody to become supporters. Obviously money is important, and were talking to everybody else about the campaigns needs, he said.
Epstein also attended the Super Pac event Friday evening. Im sure the Pac people will be happy to take our checks, he quipped.
Read more: www.theguardian.com