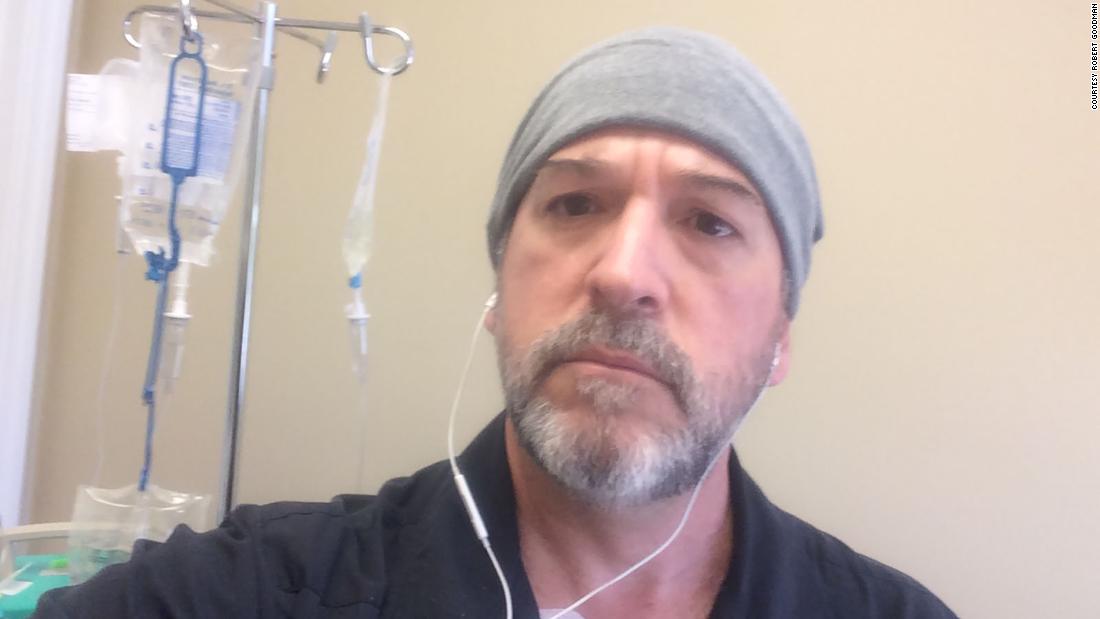 (CNN)Donating sick and vacation days may seem like a thoughtful way to have a colleague's back, but it's also a spotlight on a gaping need to fix an utterly broken system.
On July 24, Florida high school teacher Robert Goodman posted a picture of himself during chemo treatment. Having run short on sick days, Goodman appealed to fellow school employees, who donated enough days for him to take a semester off and complete treatment.
Goodman's is one in a slew of stories about teachers and workers
donating sick time
or
parental leave
, a trend
lauded
earlier this summer by Good Morning America. But while it's heartwarming to see the extent to which teachers support each other, part of the reason that's true is that teachers have become so acutely economically vulnerable. As his students start school this week without him, lack of paid leave — for personal sickness like Goodman's, the birth or adoption of a child, or to care for a loved one — shows just how vulnerable teachers are, and how inhumane the system has become.
Simply applauding the sharing of paid sick days without also focusing on why salaries are so low, or benefits so meager, that teachers like Goodman can't afford to take time off for chemo treatments misses an opportunity — even a duty — to try to make the system better.
So, as kids prepare for their first weeks back at school, cases like Goodman's should be a reminder of the generosity teachers bring to their jobs that should be celebrated, and why relying on them to donate to each other is such a problem.
Read more: www.cnn.com