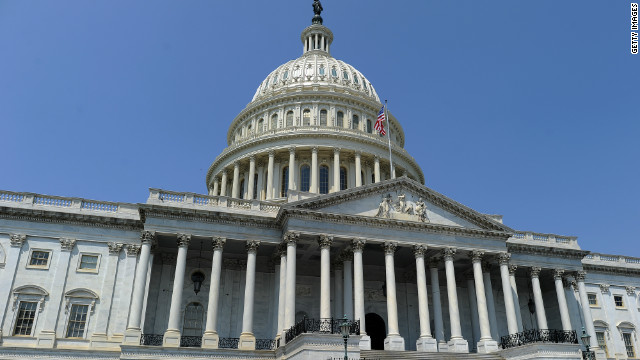 (CNN)The last government shutdown occurred in 2013 between a Republican House and a Democratic White House and Senate. It lasted for 16 days in October and ended with a temporary debt and spending deal. Phew!
While this year's possible shutdown has focused on one very
vulgar quote
, some very memorable moments — and a weird obsession with food — also came from political leaders during the 2013 shutdown. Check out the video above.
"Knock it off. Pass a budget. And move on."
— President Barack Obama, to House Republicans,
apparently quoting
Republican governors and senators
"This isn't some damn game."
— House Speaker John Boehner, responding to the idea that Democratic leadership saw the shutdown as a win. Bonus points for
slamming his newspaper down
as he said it
"Well, those are two cookies. So why don't you give me one of those cookies?… You want both?"
— Obama, subtly diet shaming Vice President Joe Biden while ordering lunch. The two
stopped by
DC sandwich shop Taylor Gourmet, one of the local establishments that offered a discount to federal workers during the shutdown.
"If reasonable Republicans want to talk about these things again, I'm ready to head up to the Hill and try. I'll even spring for dinner again."
— Obama, who had
previously hosted
Republican senators to try to foster a relationship with them
"This government shutdown is an embarrassment to our nation."
— Senate Majority Leader Harry Reid, specifically citing an international economic conference that Obama wasn't able to attend as a result of the shutdown
[Shows up with breakfast food] "I'd like to be escorted."
Read more: www.cnn.com