Border agents turned many away for what they claim to be visa confusion, but some acts say there is heightened tension after Trump issued a new travel ban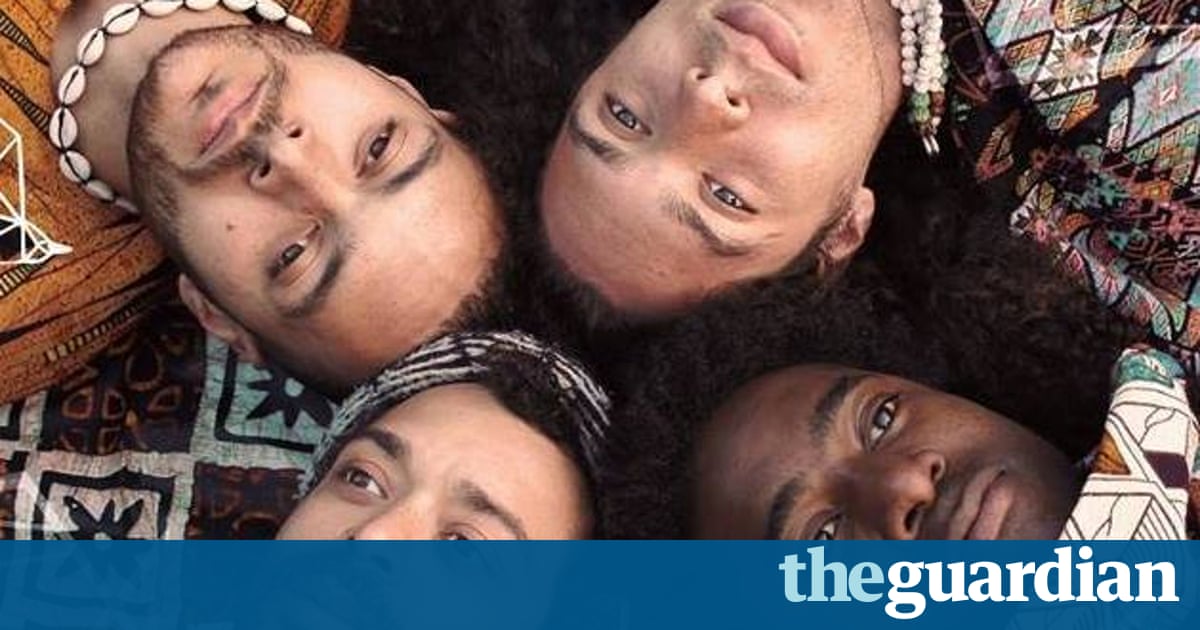 SXSW is continuing to be affected by immigration issues as several acts have been turned away at the border, with some suggesting the actions of border agents amounted to racial profiling and were triggered by heightened tension after Donald Trumps executive order.
On 13 March British jazz group United Vibrations announced on Facebook that they had their Estas revoked and would not be able to play a planned showcase. We are sad to announce we will not be performing at SXSW in Texas because our Estas have been revoked under the new executive order, they wrote. Why werent we let in? Our names? The music? The color of our skin?
They later clarified that the new order hadnt come into effect when they had their Estas revoked and suggested instead that it was a case of censorship and profiling.
The group are one of seven that are not able to play the event, with border agents turning many away because of what they say is confusion over what visas are needed to perform at the event.
Some acts travel to SXSW on B-1 visas, which are standard tourist entry documents and dont allow visitors to work while in the country. Acts get around that because they are playing for free at the showcases, but this year some groups have been denied entrance on B-1s. P-1 visas allow groups to work in the country and are what border agents have demanded from some acts.
In a statement to Billboard, customs officials said: If an individual is a member of an internationally recognized entertainment group, they must apply for and be granted a P-1 visa.
Egyptian-Canadian post-hardcore band Massive Scar Era were turned away at the Canadian US border on Sunday, with the groups singer Cherine Amr telling Billboard that immigration officers told her that there were concerns about groups protesting at the event.
He said that people are using the festival to protest, she said. But I told him we are not going there to protest. We have no intentions of doing anything illegal or engaging in any political activity. Were just going to promote ourselves, meet labels and bookers and network.
Other acts unable to play the festival because of immigration issues include Yussef Kamall, Italian group Soviet Soviet and Iranian-born, London-based electronica producer Ash Koosha, who was due to play but had visa issues that prevented him from traveling.
United Vibrations are now going to live-stream a gig to raise awareness around the shift in immigration policies worldwide. This incident is one small event within a larger context of discriminatory policy and the hardening of borders, Kareem Dayes of the group said. In an age of increased tensions and stresses around the world due to climate change and conflict we would like to use this opportunity to show our support and solidarity with all migrants and refugees who are being demonised and abused.
United Vibrations stand for unity of all people. While politicians and certain corporations use the fear of the masses to engineer consent, now more than ever we need to reach out to our brothers and sisters around the world and show compassion and empathy.
Before this years festival began there was controversy around the wording of a clause in the artists contract which seemed to suggest SXSW would collude with immigration services to report acts if they broke certain rules.
After acts complained on Twitter and pulled out of the event, the festival promised to change the wording of its contracts for next years festival and said it had assembled a coalition of attorneys to assist acts suffering difficulty in trying to get to the festival from abroad.
The promised change came after an open letter signed by more than 50 artists was sent to the organization. Were outraged to learn that the festival has been threatening artists who are not US citizens with targeted immigration enforcement and deportation for playing at unofficial showcases, it read.
SXSW then released a statement clarifying its position, saying the contract clause that was being disputed looked worse because of the current political climate. In the post-Trump era, it looks different than how it was intended, and how it was received in the past. But weve come out strongly against the travel ban, and weve really been going the extra mile to make sure these bands dont get screwed over when they enter the country.
United Vibrations live stream in association with Boiler room will be streamed today at 3pm ET/7pm GMT
Read more: www.theguardian.com