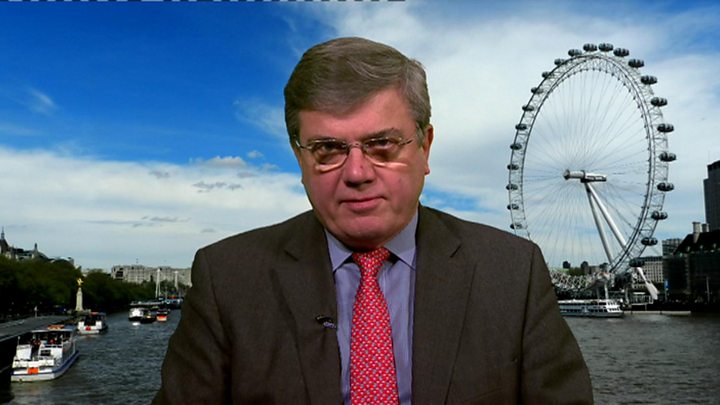 A prison is not fit for purpose because of its low standards and failure to do more to prevent eight people taking their own lives over the past six years, a watchdog has said.
HM Inspectorate of Prisons (HMIP) said each of the deaths at Swansea prison were within the first week of arrival.
Four of those happened before an inspection in 2014 and the latest visit found lessons had not been learnt.
Her Majesty's Prison and Probation Service (HMPPS) said action was taken.
Inspectors also found issues with violence, overcrowding and self-harm.
The Prison Governors Association said the "issues highlighted in the Swansea report are fairly systemic across the prison system".
Chief Inspector of Prisons Peter Clarke said the inspection in August 2017 was "very disappointing".
"Between our last inspection in 2014 and when we went back in the middle of last year there have been four further self-inflicted deaths – all in similar circumstances, all in the early days of the individual's imprisonment at Swansea jail," Mr Clarke said.
"Quite simply, not enough has been done to understand the sort of problems they may have been facing and to prevent them inflicting harm and death upon themselves."
In the six months before the latest inspection there were 134 cases of self-harm, which Mr Clarke said was "clearly unacceptable".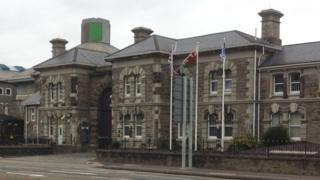 He said only eight of the 63 recommendations made on the 2014 visit had been fully achieved.
"Instead of making progress, the prison had actually gone backwards, and gone backwards in some very serious and worrying ways," he added.
Mr Clarke also called for HM Prison and Probation Service to help.
The report found the prison had a "complacent and inexcusable" approach to the safety of vulnerable prisoners.
It said the prison's city centre location presented a heightened risk of contraband being thrown over the walls – a problem for jails around England and Wales.
It has repeatedly been identified as a factor behind surging levels of violence in prisons, while there are concerns mobiles are used to facilitate more crime from behind bars.
But the HMIP noted some "useful initiatives" in Swansea to tackle this, including placing staff outside perimeter walls and working with the surrounding community.
At the time of the inspection, there were 458 men in Swansea prison – nearly 200 more than it should hold.
The report also found a rise in violence since the last inspection, while 17% of inmates became addicted to drugs while in prison, and the provision of clean clothing and bedding was "unacceptably poor".
Mr Clarke added: "As it stands at the moment, our conclusion is that it's not fit for purpose in that its standards are not acceptable."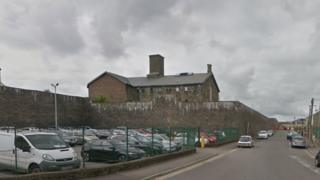 Frances Crook, chief executive of the Howard League for Penal Reform, said men "find it easier" to get drugs than clean clothes and bedding.
She added: "But most concerning of all are the terrible findings on self-injury and suicide, which show that this prison is failing to learn lessons from past mistakes and men are dying as a consequence."
The Prison Governors Association blamed "severe austerity measures" for the issues at Swansea prison.
"The result is the cuts went too far, too deep and for too long," said president Andrea Albutt.
She added action plans from previous inspections cannot be implemented because you need "the money and the staff".
"If your resources are cut to the bone, you do not have the resources to deliver the action plan and make a difference."
Michael Spurr, chief executive of HMPPS, said it had taken "immediate action" since the inspection "to strengthen safety arrangements in the prison and reduce self-harm".
He said: "This includes work to improve the level of care and support given to new prisoners in the first night centre.
"A new senior operational manager has also been recruited to focus on safety and enhanced suicide and self-harm prevention training is being given to staff to increase interventions and support available to vulnerable prisoners.
"I'm pleased that the Inspector has recognised the progress that has already made. A robust action plan is in place to address the recommendations in this report."
Read more: www.bbc.co.uk