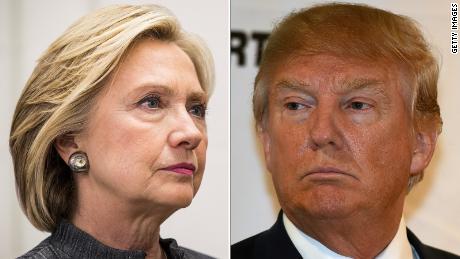 (CNN)Super Tuesday is here, and as the presidential race goes national, Hillary Clinton and Donald Trump are hoping to put themselves way ahead. Ted Cruz and Marco Rubio need strong turnouts to show they can fight Trump over the long-term. And Bernie Sanders hopes to stem Clinton's momentum with a few wins of his own.
Voters of both parties in Alabama, Arkansas, Georgia, Massachusetts, Minnesota, Oklahoma, Tennessee, Texas, Vermont and Virginia go the polls or caucus Tuesday. Democrats also caucus in Colorado and Republicans will do the same in Alaska.
Here's what to watch on the biggest day yet in the 2016 race:
How completely will Trump dominate?
Trump is cruising nationally — with 49% support compared to Rubio's 16% and Cruz's 15% in a new CNN/ORC poll, giving him his largest lead yet.
He's likely to blow out the competition in Massachusetts, Tennessee and Alabama, polls there show.
Sanders has worked for months to reach out to minority voters — particularly, in recent days, by portraying Republican attacks on President Barack Obama as racially motivated. But to keep the delegate count close, he'll have to succeed Tuesday where he failed just Saturday.
It's an increasingly important challenge for Sanders. After Tuesday, the next major states to vote are Michigan, followed by five on March 15, all with significant minority populations.
There are four key states to watch for Sanders on Tuesday. Wins in Colorado and Oklahoma could bode well for Sanders' ability to rack up delegates in more rural western states throughout the latter half of March and early April. A win in Minnesota is a good sign as Great Lakes states begin to vote. And a win in Massachusetts would underscore the strength of his support among liberals — the types of people he hopes will eventually help him win California, and therefore, the nomination, on June 7.
But that's a very rosy scenario that doesn't look likely right now.
Read more: www.cnn.com