WASHINGTON Super PACs and nonprofit groups aligned with Republicans may be shying away from supporting Donald Trump, their controversial presumptive party nominee. But that doesn't mean they're sitting out the 2016 elections entirely.
Super PACs and nonprofit groups have already spent at least $101 million in most of the states hosting contested Senate races that will determine which party controls the chamber in 2017. In almost every state where control of the Senate is at stake, groups aligned with Republicans dominate. In all, Republican groups have spent $70 million of the $101 million total.
That $101 million continues the steady increase in spending by super PACs and nonprofit groups since the Supreme Court's 2010 Citizens United ruling and subsequent lower court decisions which allowed corporations, unions and individuals to spend unlimited money on elections so long as they remain independent from candidates and political parties.
One-third of the 2016 Senate outside spending is concentrated in just one Senate contest. Outside groups have already spent $34 million in the Ohio race between Sen. Rob Portman (R-Ohio) and former Ohio Gov. Ted Strickland (D). Of that total, $24 million was spent by Republican-aligned groups and $10 million spent by those affiliated with the Democratic Party.
Similar disparities in favor of Republicans exist across most of the key Senate races in Arizona, Illinois, Missouri, Nevada, New Hampshire, Pennsylvania and Wisconsin. (The parties in Florida's Senate race have not yet selected candidates in their respective primaries.)
In New Hampshire, groups supporting Sen. Kelly Ayotte (R-N.H.) outspent those backing Gov. Maggie Hassan (D), $15 million to $7 million. In the race to replace retiring Sen. Harry Reid (D-Nev.), groups supporting Rep. Joe Heck (R-Nev.) spent $9.8 million compared to $2.5 million for those in support of former Lt. Gov. Catherine Cortez Masto (D-Nev.). Outside groups supporting Sen. Ron Johnson (R-Wis.) spent $6 million, compared to $1.6 million spent by those backing former Sen. Russ Feingold (D-Wis.). The races in Arizona and Missouri have seen hardly any spending by pro-Democratic groups, but have seen $2.3 million and $3 million, respectively, in spending from pro-Republican groups.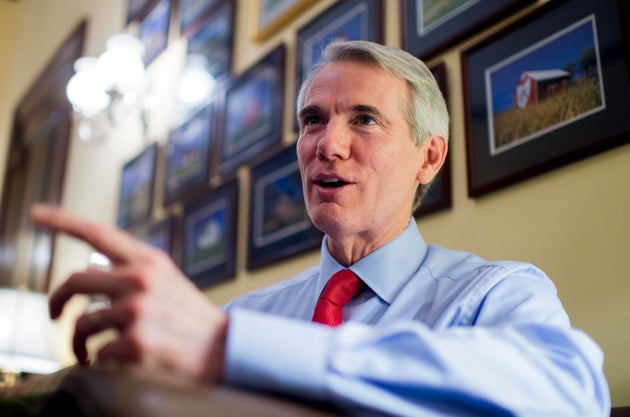 There are only two races where spending either tilts in the favor of the Democratic candidate or is relatively close.
In Illinois, first-term Sen. Mark Kirk (R-Ill.) has been almost entirely abandoned by Republican groups as he seeks re-election in an overwhelmingly Democratic state. The U.S. Chamber of Commerce has spent $550,000 to support his candidacy, but no other group has spent a dime. On the other side, the Natural Resources Defense Council ran at least $1 million in issue ads targeting Kirk last year for his vote to prevent the implementation of the Obama administration's Clean Power Plan.
The outside spending in the Pennsylvania Senate race between Sen. Pat Toomey (R-Penn.) and Katie McGinty (D-Penn.) still favors the Republican incumbent, but the gap is closer than other top-tier races. Groups supporting Toomey have spent $10 million, compared to $7.2 million from those backing McGinty.
The top spenders in all of these races are the same. On the Republican side, support comes from groups connected to the billionaire Koch brothers including Freedom Partners Action Fund, Americans for Prosperity and Concerned Veterans for America as well as from the U.S. Chamber of Commerce and One Nation, a nonprofit group connected to both Karl Rove and Senate Majority Leader Mitch McConnell (R-Ky.). For Democrats, the biggest spender remains Senate Majority PAC, which is led by former staffers of Reid, the Senate minority leader. Environmental groups and labor unions contribute to Democrats as well.
The spending total comes from a variety of sources, including Federal Election Commission records, press releases and advertising data provided by a Democratic source. The total is focused on the general election and does not include expenditures for or against primary candidates who lost. It does include express electoral activity calling for the election or defeat of a candidate, and issue advertising that praises or attacks a particular candidate up for election in the 2016 campaign cycle. Since issue advertising, which does not directly call for the election or defeat of a candidate, is not disclosed, the totals listed are minimum amounts and could be higher.
Those issue ads come entirely from nonprofits that do not disclose their donors. Even though they often directly attack a candidate up for election, issue ads help dark money groups fulfill their requirement to spend 51 percent of their time and money on non-electoral purposes, thanks to lax enforcement from the IRS.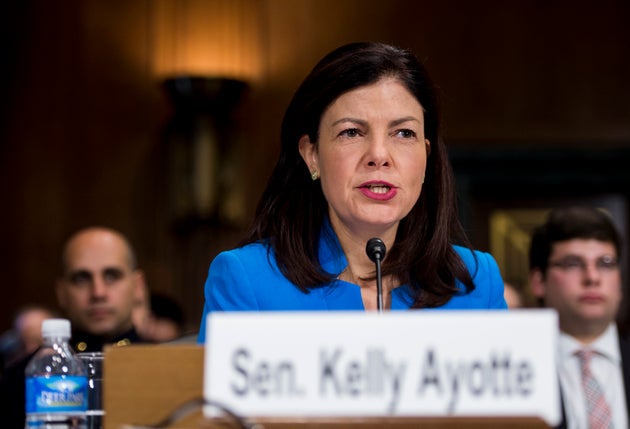 More than half of the Senate outside spending this cycle $54 million has come from these dark money groups. Republican-aligned spending is far more likely than pro-Democratic expenditures to come from groups not disclosing their donors. Dark money accounts for two-thirds of the pro-Republican spending, compared to just 27 percent of the Democratic outside money.
The Ohio Senate race has seen the highest amount of dark money spending, with $13.5 million, but that accounted for only 40 percent of overall spending. Dark money spending accounted for more than half of all outside spending in every other Senate race examined here.
In New Hampshire, which has seen the second most outside spending, there has been $13.4 million in dark money spent out of a total of $22 million. All but $100,000 of that total comes from groups supporting Ayotte, the Republican incumbent. Almost all of this money comes from One Nation, the U.S. Chamber of Commerce and the Koch-connected Americans for Prosperity.
Koch groups, One Nation and the Chamber are not the only big spenders. In individual races, other outside groups have emerged with large advertising campaigns.
For example, Ending Spending Action Fund, a super PAC funded by the billionaires Marlene Ricketts, Paul Singer, Ken Griffin and Linda McMahon, has spent $1.3 million to promote Ayotte and attack Hassan, her Democratic challenger. The group, using the name Commitments Kept NH, has run ads accusing Hassan of failing to respond to the state's opioid addiction crisis.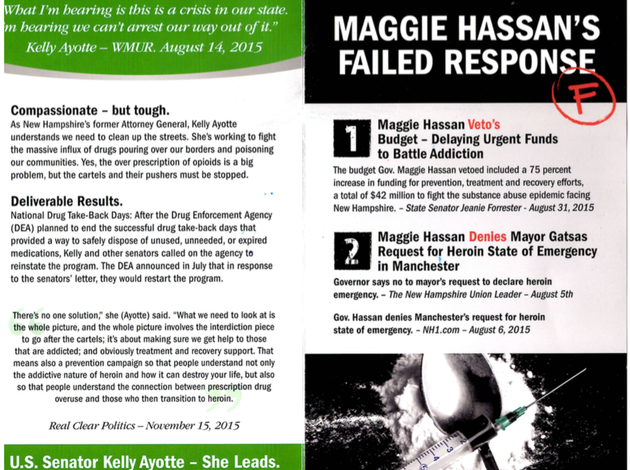 Citizens for Responsible Energy Solutions, a Republican clean energy nonprofit previously funded by environmental groups connected to Democrats, has run more than $700,000 in advertising to promote Ayotte's record on the issue.
Groups engaged on specific national issues have made a splash in spending in some races. The conservative nonprofit Judicial Crisis Network has spent seven figures across multiple Senate races in support of senators refusing to hold hearings on President Barack Obama's Supreme Court pick Merrick Garland. The National Rifle Association has spent over $1 million in the Ohio Senate race to support Portman, while Americans for Responsible Solutions, a super PAC headed by former Rep. Gabby Giffords (D-Ariz.) that supports gun control, is a major spender in the New Hampshire campaign.
Some candidates are further buoyed by their very own super PACs. In Ohio, Fighting for Ohio Fund, a pro-Portman super PAC headed by a former Portman staffer, has spent more than $3 million. Arizona Grassroots Action, a super PAC supporting Sen. John McCain (R-Ariz.), has spent more than $800,000. Kirk and Toomey each have super PACs solely dedicated to supporting them as well, but they have not made their mark yet.
In all likelihood, these groups will only increase their spending as Election Day approaches. Already, groups like Senate Majority PAC and Senate Leadership Fund, a super PAC run by former aides to McConnell, have reserved tens of millions of dollars' worth of airtime over the next few months. The $101 million in outside spending that we've already seen is only the beginning.
Read more: www.huffingtonpost.com