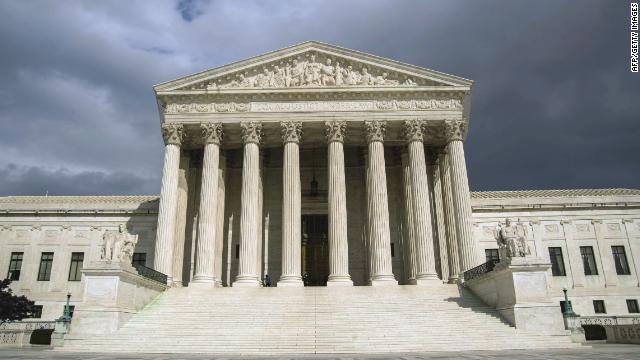 (CNN)Rhode Island is failing to teach civics and prepare students to be "capable citizens," a federal class-action lawsuit alleges.
"The state defendants have failed to provide the named plaintiffs and tens of thousands of other students in the state of Rhode Island an education that is adequate to prepare them to function productively as civic participants," says the complaint filed this week.
It's about civics
The suit says students' public education should prepare them to vote, sit on a jury, and participate in the political process.
Aleita Cook, 17, a student and one of the plaintiffs, told the New York Times that she has never taken a class in government, civics or economics.
Rhode Island has no civics requirement, no civics teachers training program, and no state testing of civics, attorney Michael Rebell said.
The Rhode Island Department of Education and Gov. Gina Raimondo are among those named in the suit, which is asking for "meaningful educational opportunities adequate to prepare them to be capable voters and jurors." All of these would enable students to participate in the political system intelligently, says the complaint.
"While I cannot comment on the specifics of pending litigation, I am supportive of efforts to secure more legal protections for student access to a quality education. Education rights are civil rights," Rhode Island Commissioner Ken Wagner said in a statement.
The state's Attorney General declined to comment on pending litigation.
CNN has reached out to Raimondo but has not heard back.
Lawyer speaks of 'heightened importance'
A civics education is particularity important today because many perceive government "is almost non-functional on many levels," Rebell told CNN. "How are we going to get out of that? We need to give students the skills that are needed."
The suit says it's of "heightened importance today" to prepare students to be "capable citizens" who know the importance of democratic institutions.
"In this climate, schools serve a vital function; they remain one of the few places in our highly polarized society where people from diverse political, economic and cultural backgrounds can come together in a setting where rational discussion and understanding of differing views can be prized and rewarded."
The suit points to a 2014 study of eighth graders in the US by the National Assessment of Educational Progress (NAEP). That study found that 23% of students had a "proficiency" in civics. Another study mentioned in the suit showed eighth graders didn't know the historical purpose of the Declaration of Independence.
Goal is get to the Supreme Court
Rebell says he wants the Supreme Court to answer a question that arose from a 1973 case about students from a poor school district in Texas who said they were not getting the same education and being denied their right to adequate education because wealthy school districts got more money.
In that case, the Supreme Court raised but didn't answer the question of whether students have a fundamental right under the 14th Amendment to education which provides them "the basic minimal skills necessary for the enjoyment of the rights of speech and full participation in the political process," according to the complaint.
Ultimately, the Supreme Court ruled that the State of Texas had not violated the equal protection clause of the 14th Amendment. But the court also agreed that if education inequality prevents students from their right to speak or vote, it may violate the Constitution.
Read more: www.cnn.com