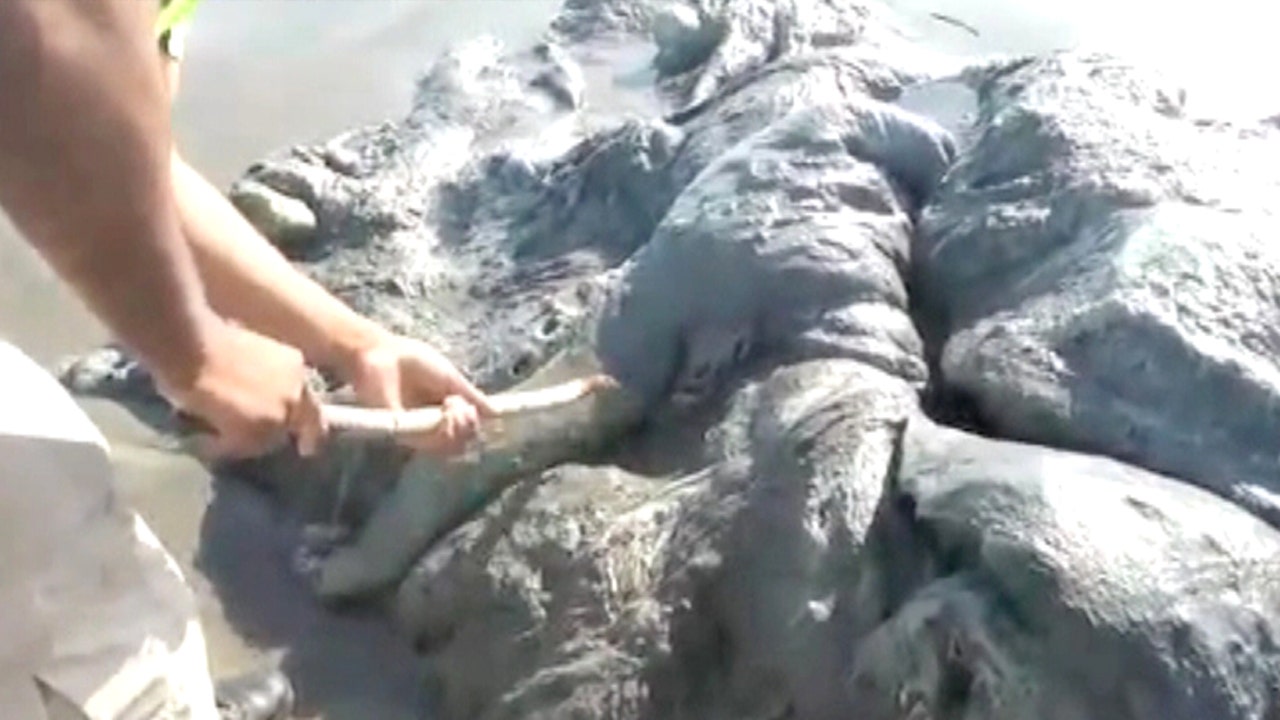 The latest creature to turn up on the sandy shores of Acapulco's sunny beaches was not a surfer or a coed partying for spring break.
In this raw video from Civil Protection and Fire Acapulco that lasts a little over a minute and a half, an unidentified observer is seen prodding a very large, mysterious creature with a stick. As the observer continues to check it over, the mysterious creature lying on the sand does not appear to move or respond to being prodded.
Related: Louisiana black bear, inspiration for the teddy bear, removed from endangered list
Despite its appearance, the creature lacks a foul smell, according to Civil Protection and Fire Coordinator Sabas de la Rosa Camacho.
#Diabetes dog, sea creature in #Mexico, and an #Ohio explosion. See our morning round-up athttps://t.co/KugGcFab4i pic.twitter.com/5t9bppLbRg

— FB Newswire (@fbnewswire) March 11, 2016
The carcass, which is more than 13 feet long and has bones, could be a squid or a whale, de la Rosa Camacho told 24 Hours.
Related: Swamp monkey born at the National Zoo
The official said that the creature had spent a long time floating in strong currents caused by bad weather, which brought it to the shore. The carcass has been reported to environmental agency Procuraduría Federal de Protección al Ambiente (Profepa).
After washing up on Acapulcos Bonfil beach, the strange creature has amazed tourists in the resort, 24 Hours reports.
Related: Giant Scottish rabbit finds a home
The carcass has already generated plenty of buzz on social media. The Civil Protection and Fire Acapulco video has been shared more than 107,000 times on Facebook.
In July 2008 the so-called Montauk Monster that was found on an East Hampton, N.Y. beach, garnered immense publicity and sparked intense speculation.
Read more: www.foxnews.com