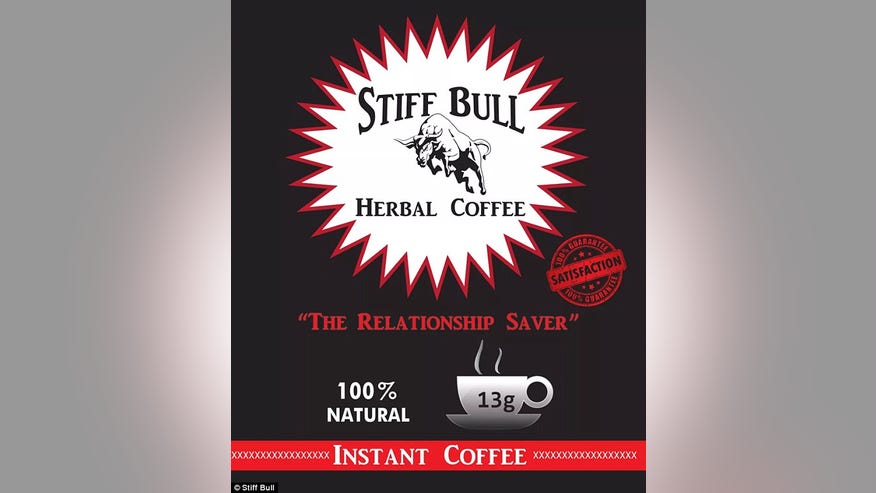 This Malaysian coffee is no bull.
Stiff Bull, a coffee produced overseas that claims it will improve mens libido and sexual performance, has been slapped with a warning from the Food and Drug Administration for containing an unlisted ingredient: desmethyl carbodenafil.
That hard-to-pronounce chemical is similar to the active ingredient sildenafil in Viagra. Like Viagra, desmethyl carbodenafil can have adverse interactions when consumed with nitrates, which are found in many prescription drugs for conditions like diabetes, heart disease and other illnesses. It can also lower blood-pressure levels to what the agency declares to be dangerous levels.
Stiff Bull Coffee is also infused with herbal ingredients like tongkat ali, maca root and guarana. The producer claims that the herbs naturally enhance a man's hormones and can stimulate a natural erection lasting up to three days.
Stiff Bull has since disputed the FDA's claim, saying that there was a mix-up of ingredients.
Speaking to Indy 100, Stiff Bulls president Keith Hanson said that the problem was a combination of things one, the manufacturer of the coffee, located in Malaysia, had lots of different formulas, and hed been importing his coffee in the US for 10 years. There were never any substances found.
Instead, Hanson said, the manufacturer began to add desmethyl carbodenafil to offset the cost of the Maca Root and the Tongkat Ali, without his knowledge.
The company has not said whether the FDA's warning has had an adverse effect on sales of the coffee. According to The Daily Mail, more than 200,000 men in the U.S. order a shipment of the beverage each month.
The FDA, which identified the item during an inspection of international mail shipments, recently added the beverage to its list of Tainted Sexual Enhancement Products. The agency has warned consumers about almost three dozen products this year as a series of items have been found to include undeclared ingredients meant to enhance sexual function but were instead unlisted on the packaging and possibly harmful for users.
Though the product is not banned, the FDA is now encouraging health care professionals and patients "to report adverse events or side effects related to the use of this product" to the agency's MedWatch Safety Information and Adverse Event Reporting Program.