Comics, including Colbert and Trevor Noah, discussed the Daniels lawsuit and Ronny Jacksons appointment as veterans affairs secretary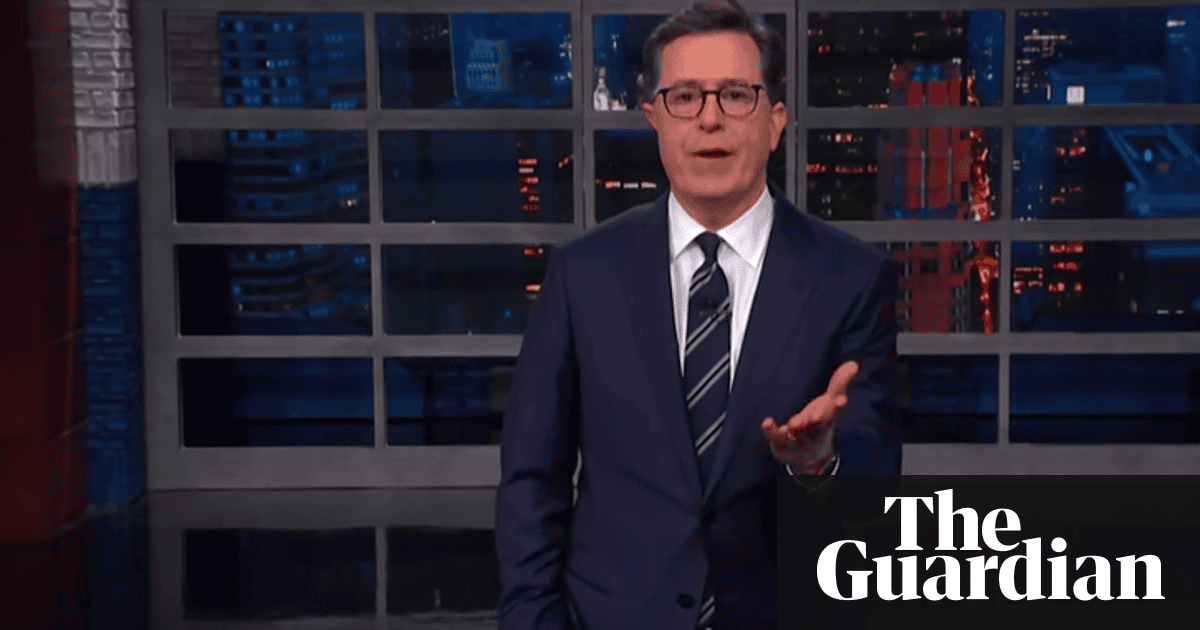 Late-night hosts on Wednesday discussed the Stormy Daniels lawsuit, funding for the border wall, and more personnel shake-ups in Donald Trump's cabinet.
Stephen Colbert: 'The same urgency that funded the Veronica Mars movie'

"The darned Stormy Daniels scandal will not go away for Donald Trump, no matter how many times he clears his browser history," began Stephen Colbert. The host then explained the latest news from Daniels' lawsuit against Trump, including a motion filed on Wednesday by Daniels' attorney, Michael Avenatti, seeking to depose Trump and his lawyer Michael Cohen.
"That means Trump is going to have to answer a lot of uncomfortable questions under oath," said Colbert. "Like, 'Did you have an affair with Stormy Daniels?' and 'Is this now, or has it ever been, your penis?'"
The host then explained that Avenatti "intends to prove that the hush agreement" – which Trump never signed – "did not have a lawful object or purpose".
"The odd thing," Colbert continued, "is that Trump has not made any public comments. He hasn't even tweeted about it. Instead of tweeting about Stormy, yesterday Trump retweeted himself from last weekend after he signed the government budget."
Colbert then read aloud Trump's tweet, which read: "Because of the $700 & $716 Billion Dollars gotten to rebuild our Military, many jobs are created and our Military is again rich. Building a great Border Wall, with drugs (poison) and enemy combatants pouring into our Country, is all about National Defense. Build WALL through M!"
"What does that mean? What does M stand for? Build wall through Mexico?" Colbert asked. "Turns out, it stands for military, because the president wants to take this money out of the Pentagon budget."
Colbert also noted that, according to a Washington Post report, advisers of the president's have suggested creating a GoFundMe campaign.
Colbert replied: "Our national sovereignty will be secured with the same urgency that funded the Veronica Mars movie."
Trevor Noah: 'The White House that has more turnover than the throne of Wakanda'
Comedy Central's Trevor Noah discussed David Shulkin's dismissal from the Department of Veterans Affairs and Sarah Sanders.
"Believe it or not, today someone got fired," he began, before showing news coverage of Shulkin's firing by tweet. "I believe it was the great philosopher DJ Khaled who once said, 'Another one'."
"Yup, President Trump has fired this secretary of veterans affairs and he replaced him with the official White House doctor, the man who gave Trump his presidential physical," Noah continued, referring to Adm Ronny Jackson, who was also the physician for Bush and Obama.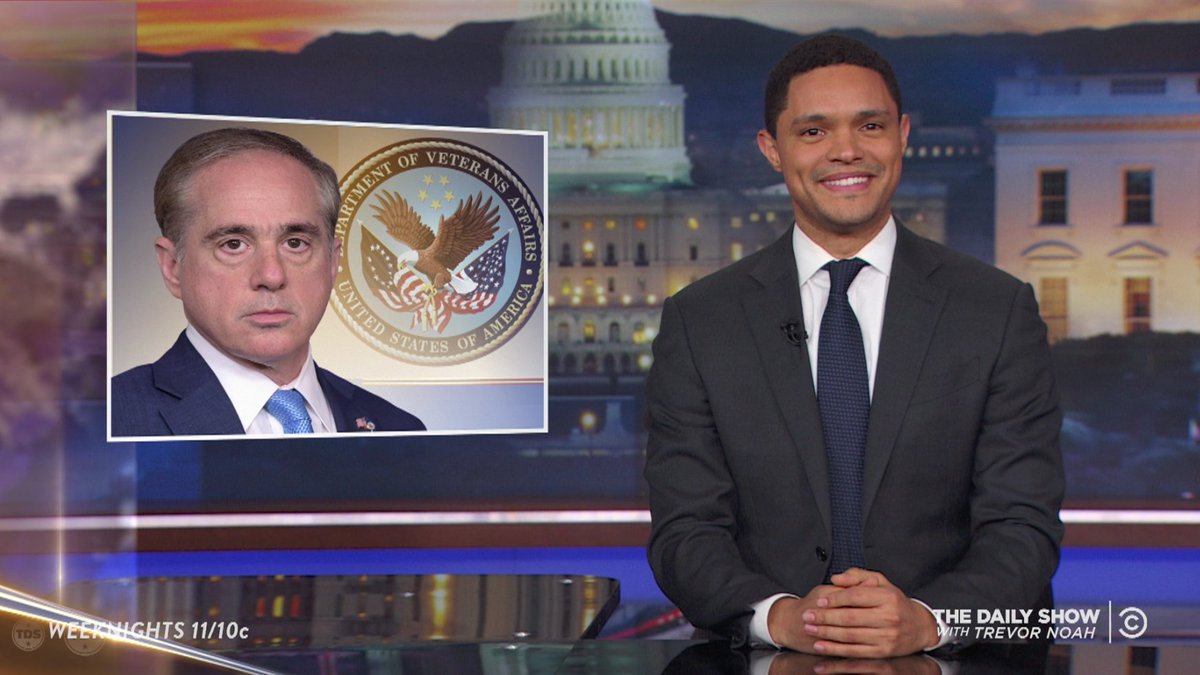 "I guess Trump was probably like, anyone who's seen me naked deserves a reward," the host joked. "It was either this promotion or paying him $130,000."
Noah continued: "In a White House that has more turnover than the throne of Wakanda, there's probably only one person who's never going to get fired, and it's the woman who's out there consistently defending the president, White House press secretary and living-side-eye-emoji Sarah Huckabee Sanders."
"She's formidable, she's calculating and, most importantly, she's not this guy," Noah said, showing clips of former press secretary Sean Spicer. Noah then showed footage of Sanders ducking numerous questions at the podium over her tenure.
"Wow, any leader would be lucky to have a press secretary who can crush questions like that," he said. "She could be working back in the day, people would ask her if Pontius Pilate killed Jesus, and she would just be like, 'Pontius Pilate couldn't have killed him because last I checked Jesus is alive and well. Are you saying our Lord and Savior is dead?'"
Read more: www.theguardian.com