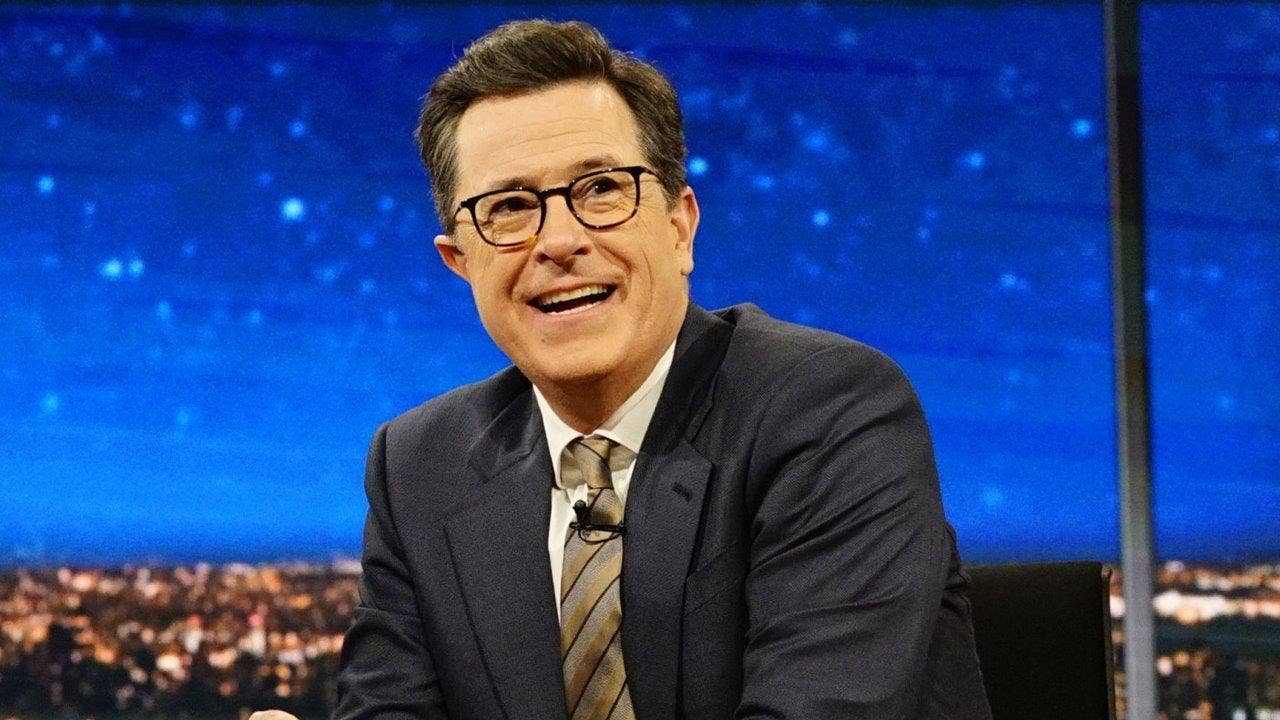 Stephen Colbert is standing by a vulgar joke he made about President Donald Trump that prompted the social media campaign #FireColbert.
Kind of.
Saying on his show Wednesday night "I would do it again," Colbert did allow that he "would change a few words that were cruder than they needed to be."
"I had a few choice insults for the president in return. I don't regret that," Colbert said. "He, I believe, can take care of himself. I have jokes; he has the launch codes. So, it's a fair fight."
The "Late Show" star had gone off on Trump during his opening monologue Monday night, criticizing Trump for abruptly ending an interview with CBS News' "Face the Nation" host John Dickerson.
"You have more people marching against you than cancer," Colbert said. "You talk like a sign language gorilla that got hit in the head. In fact, the only thing your mouth is good for is being Vladimir Putin's c–k holster."
Fans immediately took issue with Colbert's final joke, with some calling the comedian homophobic, and demanding CBS fire him.
CBS did not return Fox News' request for comment.
This isn't the first time viewers have gone on social media demanding Colbert's ouster. In 2014, a #CancelColbert hashtag was started after the host (on Comedy Central with "The Colbert Report" at that point) joked "I am willing to show #Asian community I care by introducing the Ching-Chong Ding-Dong Foundation for Sensitivity to Orientals or Whatever," in a sketch about Washington Redskins' owner Daniel Snyder's pro-Native American charity.
The hashtag campaign began when the show's Twitter account posted the joke without the context.
Read more: www.foxnews.com